International travel can be a rich and rewarding experience when done right.
If you're planning on travelling, there are the obvious tasks such as getting your passport and country visas in order, booking cruises, flights and accommodation and of course buying travel insurance. You should also follow some of our health tips to help you make the most of your leisure time, including consideration of the following:
Vaccinations before you travel
Australia is a healthy country, but some destinations aren't so lucky. Rabies, typhoid fever, malaria, measles – many countries around the world still suffer from outbreaks of these preventable diseases. You should definitely consult your doctor about what vaccinations you'll require for travelling to your destination(s) of choice; we recommend doing this about six to eight weeks before you leave, just so you've got plenty of time to sort everything out. The doctor might even have some extra health tips for you!
As an example, some of the health risks that the Australian government highlights for travelers to China include:
Malaria and Dengue Fever: The risk of malaria is heightened in rural areas of the country, particularly in the provinces of Hainan, Yunnan, Fujian, Guangdong, Guangxi, Guizhou, Sichuan, Tibet (Zanbo Valley areas only), Anhui, Hubei, Hunan, Jiangsu, Jiangxi and Shandong.
Rabies: Health authorities report a high number of animal and human rabies cases annually in China.
Japanese Encephalitis: Japanese Encephalitis (also known as Encephalitis B), a mosquito-borne disease, is endemic in rural areas of Southern China from June to August.
Avian influenza: The World Health Organization has previously confirmed human deaths from avian influenza in China. Avian influenza virus strains H5N1 and H7N9 continue to circulate in poultry in China.
Hand, Foot and Mouth Disease: Hand, Foot and Mouth Disease (HFMD) is common in China with more serious outbreaks occurring from time to time.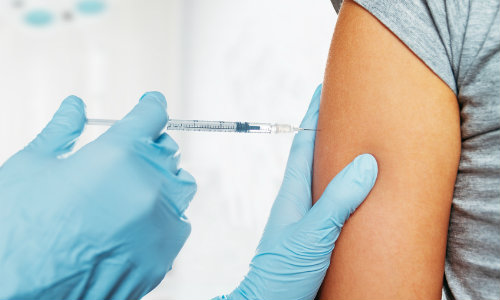 Appropriate clothing when you travel
If you pack clothes which suit the conditions you'll be travelling in, you stand to save yourself from a fair amount of discomfort. Long-sleeved clothing and insect repellent to minimise the chance of dengue fever, sunscreen and a broad-brimmed hat to help avoid sunburn and enclosed shoes to help avoid tetanus are all examples of appropriate attire. Be mindful of climate; humid countries like Malaysia call for lightweight clothing, but layer up if you're travelling to the UK or anywhere dry and cold. Also be aware of and respect cultural sensitivities within your countries of choice.
Travel Insurance
A good quality and appropriate travel insurance policy is a must! Travel with copies of the policy details and contacts in case you need them quickly. Our Travel Insurance Star Ratings Report provides guidance on how to find a good value policy.
Read more about travel insurance for:
Medication to take when travelling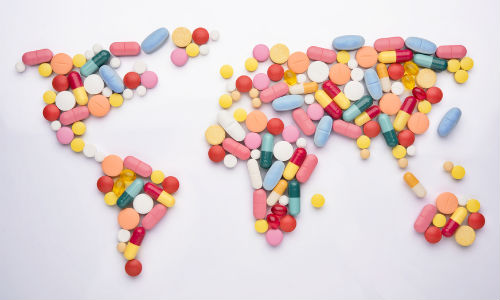 If you require medication, leave enough time to contact your airline to determine how to comply with enhanced airport and air travel security regulations. Pack an ample supply of medication in the original container to avoid customs problems, however be clear on what amounts are allowed through customs in your destination countries.
For example, Australia doesn't allow more than a three month supply through customs. Do not use pill cases. Because of strict laws concerning narcotics throughout the world, take along copies of your prescriptions and, if possible, carry a letter from your doctor explaining your need for the drug. As an extra precaution, carry the generic names of your medications with you, because pharmaceutical companies overseas may use different names from those used in Australia.
Special medical needs
If you suffer allergies, reactions to certain medication or foods, sensitivity to insect bites or other unique medical problems, consider wearing a medical alert bracelet. You may also wish to carry a letter from your doctor explaining desired treatment should you become ill.
Breathing problems
Air pollution and high altitudes are a particular health risk for vulnerable people, so talk to your doctor before traveling. In high altitude areas it is also wise to spend the first few days quietly adjusting to the change. Reactions to high altitudes may include lack of energy, shortness of breath, occasional dizziness and insomnia.
Glasses for reading or driving
Make sure to pack an extra pair of reading/driving glasses in your hand luggage so that you'll have a pair on hand in the event that your checked luggage is lost.
Drinking water in other countries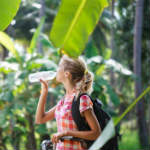 In many countries local tap water can be contaminated in some way, which can cause stomach upsets or even serious illness. If possible, drink only bottled water that is sealed. Clean your teeth with bottled water as well and be aware that ice cubes can also be a dicey proposition.
Food while you're travelling
Similarly, simple precautions when it comes to food go a long way when you travel. Be mindful that salad greens may have been washed in unsafe tap water and fruit you cannot peel can also be contaminated. As a general rule, if you can't peel it or cook it, do not eat it. It might not be the healthiest option, but pre-packaged food like instant noodles and similar items are often the safest choice.
Road rules in other countries
Which side of the road do vehicles travel? Do pedestrians have right of way? Will the traffic stop at a red light?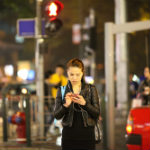 According to the World Health Organisation, traffic accidents are the most frequent cause of death among travellers. Being aware of the road rules in each country you visit can help you avoid injury.
Travel can provide you with memories that will stay with you for life. Staying safe and healthy will help ensure that all the memories are good! So follow our travel health advice, and keep our health tips in mind when you're overseas and you should have no worries!