Packing for your next overseas adventure and not sure where to begin? Here are 10 essential items to pack for any overseas trip!
Australians can't get enough of travel. We holiday overseas in record numbers each year. All too frequently, we leaved packing till last and forget to take items that would make our stay away a lot more comfortable. Here's our pick of what to pack for a trip.

1. Sensible clothing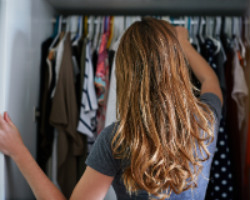 If you're heading to Iceland shorts and thongs are not going to cut it. Duh! Tailor your travelling wardrobe to the climate and conditions of your destination. Choose clothes that are fuss-free, will mix 'n' match with other clothes in your suitcase, are comfortable and are still going to look okay when they're pulled out of the bottom of a backpack.
This goes for shoes as well. A trip overseas is not the time to 'break-in' new shoes – stick to comfy sports shoes, a better dress pair, and thongs. You can't afford to take clothes and shoes you will only wear once during the trip. Don't forget pyjamas or sleepwear either. And be mindful and respectful of local traditions. In some countries, mostly the Middle East, it is an offence for men to wear shorts, or short-sleeved or unbuttoned shirts. Women may be legally required to cover their head or shoulders in certain locations. The Smart Traveller country specific travel advisories have more information.
2. A laundry bag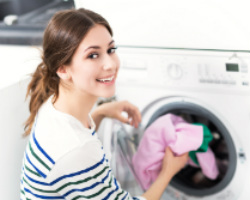 Living out of a suitcase works best when you're organized. That means putting your mud-stained jumper and smelly socks in a laundry bag away from the rest of your nice, clean clothes. It doesn't have to be a fancy laundry bag, old plastic bags do the job just as well and they don't take up much valuable space in the suitcase (although be aware that if you store anything wet in there for too long, it's going to smell pretty bad – find a launderette as soon as you can!).
3. Travel Insurance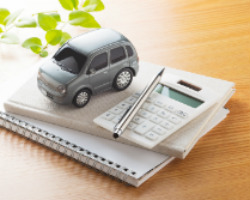 Don't even think of leaving home without a travel insurance policy that covers all your needs. Medical cover is the main reason to take out travel insurance, plus loss of baggage and documents, cancellation of flights, accommodation and more. As with any insurance policy, you won't realise its true value until you have to use it. In the meantime, it gives you great peace of mind. Interestingly, Canstar research has found an increasing proportion of visitors to the travel insurance comparison tables that are searching for a travel insurance policy that will cover loss due to terrorism.
Have a look at our comparison table for policies covering a couple under 60 years old who are travelling to the USA:
4. Medication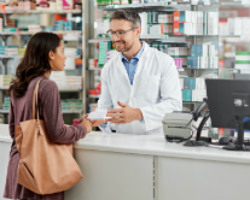 Other countries are not Australia and you may find common medications unavailable or restricted in overseas destinations. Pack all prescription medicines needed, including a letter from your doctor for specialist medicine. It's also a good idea to carry painkillers, tablets for traveller's diarrhea, motion sickness tablets, anti-bacterial cream and bandaids.
Do be aware though that some medications available over the counter or by prescription in Australia (such as codeine) are illegal or considered controlled substances in other countries. So it's really important to read the travel advice provided by the government for the country of your choice, before you head off. It's also a good idea to travel with a letter from your doctor detailing any medicine that you are carrying. The letter should state:
what the medicine is
how much you'll be taking
that the medicine is for your personal use or the personal use of someone with you (for example, a child)
5. Toiletry Tips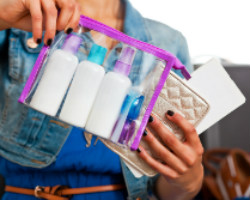 Aside from the usual deodorant and toothpaste, think outside the square. What about a copy of your glasses prescription? If a monkey steals your specs while you're at an Asian temple, you'll have trouble doing any more sightseeing until you get replacement glasses. Be mindful, too, that in some countries supplies of feminine hygiene products and contraceptives, including condoms, can be unreliable or unavailable. Finally, depending on where you're going, consider taking toilet paper or, at least, wet wipes or baby wipes for hand cleaning. And check out our tips on 13 travel cosmetics essentials that will cover any trip.
6. Cash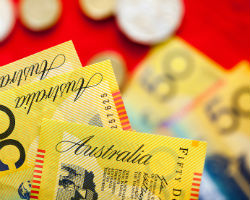 You'll need an amount of currency for the country you are heading to. There are always small things you need to buy that require the local currency.
It's so easy to budget for a short trip when you have an envelope of cash for each day and that is literally all you have to spend. Assuming you bought your cash in the right currencies before you left, you don't need to worry about currency conversion fees ATM fees, or exchange rates.
Having the cash pre-organised also means you won't have to traipse around airports looking for currency exchanges where you may pay more to get what you want – just be careful of pickpockets.
7. Spare credit card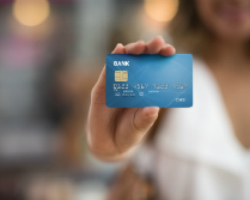 Don't put all your eggs in one basket, or in this case, in your wallet. Don't pack just one credit card. If you lose it, you've got no backup and that could leave you in a tricky situation. A spare is always a good move.
Travel money cards are a great option because they give you the convenience of cash but with a greater level of security. They allow you to convert your money into several different currencies to store on the card and use overseas. They make overseas purchases convenient and secure, which is what makes them an overseas travel essential.
Compare travel money cards in Canstar's Comparison Table, for people travelling to the USA:
8. A phone charger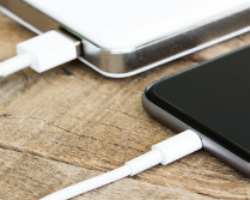 Different countries have different power circuits so be prepared with the right electrical adapter and plug converter to keep all your electrical items fully charged. A double adaptor or power board will charge 2-4 devices at once. You can also take advantage of charging devices at airports and cafes if you see you're running low. Don't forget power cords and chargers for things like mobile phones. There's nothing worse than a dead device in a foreign country.
9. Documentation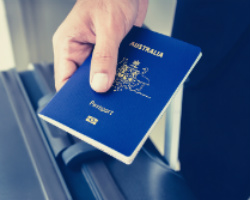 Make colour photocopies of your passport, driver's licence, travel insurance and take along spare passport photos. You can be asked for ID anywhere and if you lose your main documentation (and it does happen), you may find it hard to convince authorities you are who you say you are.
Apart from passport and visas, you'll also need an address book of important contacts, such as credit card providers, travel insurance hotlines, Australian Embassy details and family contacts. Plus, of course, your tickets and itinerary (airline, train, bus, accommodation bookings, tours etc).
10. Something fun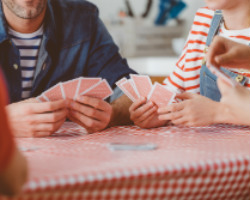 If you're in for a long-distance flight or other method of travelling, take along something you like to do. It could be that book you've been meaning to read, your favourite music, a game you love playing, even an old fashioned deck of cards. Anything to while away the time or block out that annoying person in the seat next to you!
Everyone wants to make their overseas travels a fantastic experience, but it's important that you do so without any damages to your bank account or your health! If you've taken out travel insurance, packed a travel card and a debit card, you can be sure your finances and health will be in good shape upon your return. Happy travels!