Here's a scene many of us have either experienced or heard of through other travelers: you're on holiday – maybe backpacking through Europe or enjoying some R&R in a tropical getaway – and gearing up for the next leg of your trip. Your flight is booked, bags are packed and it's time for a final check before leaving your accommodation. You have your plane ticket, your wallet with your travel debit or credit cards, and your
travel insurance
documents tucked away safely in your bag. Now for the major item, your passport.
You look in your travel pouch. It's not there. You check the pockets of your daypack. Also, not there. You rummage through your entire bag, throwing clothes all over the room. Not there either. Panic sets in. You search around your room. It's not in the locker, not under the bed, not in the bathroom, not at reception. You retrace your steps from the day before, but it's nowhere to be found. Your heart thumps, sweat rolls down your temple.
The one item you simply must have for travelling overseas is gone. What do you do now?
While losing your passport abroad can sound like the stuff nightmares are made of, there are options to get an emergency replacement and get back to your plans.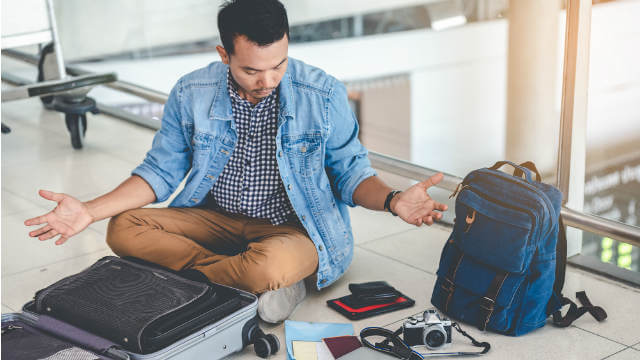 What is an emergency passport?
An emergency passport may be issued if your existing passport has been stolen, damaged or lost while overseas, and your travel is urgent, meaning you cannot wait the 10 working days it usually takes for a full replacement passport to arrive.
According to the Department of Foreign Affairs and Trade (DFAT), emergency passports can only be issued to Australian citizens and are normally produced within two business days. They have a limited validity of usually around seven to 12 months, have 12 pages (compared to 42 for a standard Australian passport), and don't carry a chip (meaning they can't be used as an ePassport).
DFAT warns some countries do not allow travelers to enter using an emergency passport, and some may accept them but require you to have a valid visa (including some countries that normally allow Australians to enter visa-free with their usual passport). If you do have an emergency passport and are unsure of whether a country will allow you to enter on that passport, ask the embassy or consulate of the country you plan to visit.
How do you get an emergency passport?
If your travel is urgent (meaning you cannot wait for 10 working days before travelling) and you're sure you have lost your passport or had it stolen, there are some steps you can take to arrange an emergency replacement while abroad.
Step one: report it missing
Your first port of call is to report your passport missing to the Australian Passport Office, either online or by contacting or visiting the nearest Australian embassy or consulate. For public holidays and after hours you can also call the 24-hour Consular Emergency Centre on +61 2 6261 3305.
DFAT said reporting your passport as missing and having it cancelled immediately can help prevent criminals from misusing it, such as to commit identity fraud. Cancellation of your passport is final, so if you do find it again, you will not be able to use it.
Step two: if stolen report the theft to police
If you suspect your passport has been stolen, the Australian Passport Office recommends you report the theft to police within 24 hours of it occurring and keep a copy of the police report. This report may be needed if you wish to claim your passport replacement expenses through your travel insurance.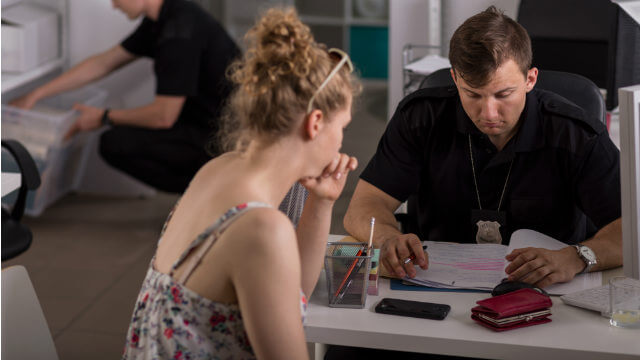 Step three: apply for an emergency passport
According to DFAT's Smartraveller website, you will need to contact your nearest Australian embassy or consulate and make an appointment to lodge your application for an emergency passport in person. If there is no embassy or consulate in the country you are in, you will need to contact the nearest Australian embassy for advice.
You will need the following when you attend your appointment at the embassy:
The details of your old passport, including its number and expiry date
A completed overseas passport application form (PC8). You can complete the form online and print it out, or obtain a blank application form from the embassy, High Commission or consulate you are attending.
Details of what happened to the lost or stolen passport (which may include a copy of the police report).
Two identical passport photos that meet DFAT's guidelines.
Payment for the emergency passport overseas fees.
You may also need to provide your original birth certificate or citizenship certificate as primary forms of identification, plus several more documents (such as your driver licence, credit card and bank statement) as secondary ID. If you do not have these documents with you, you may be able to ask the embassy you are dealing with if a friend or family member can take them to a Passport Office in Australia to have them sighted, scanned and faxed through.
Step four: pay the fees
As of 1 January, 2020, the fee for an emergency passport overseas is $187 as outlined on the DFAT website, payable when lodging the application. However, this fee may differ depending on the embassy or consulate you are dealing with. They will advise what fees must be paid and what payment options are available. In most cases, you will be required to pay an equivalent amount in local currency either by card or cash.
What if I need a new passport while still in Australia?
If you lose your passport while still on Australian shores, you will need to report the loss online or by calling the Australian Passport Information Service on 131 232. Once you've done so, you can apply for a replacement. You can start your application online and print it, or you can call the helpline listed above to discuss your application requirements. DFAT says you'll need to lodge your application in person at a participating Australia Post outlet, where you will need to present your citizenship and identity documents (such as a full Australian birth certificate or Australian citizenship certificate, supporting identity documents and two identical photos that DFAT's guidelines). You will also need a guarantor for the application – an Australian citizen at least 18 years old whom you've known for at least a year but who's not a relative or someone you live with. Some post offices require you to make an appointment to lodge a passport application.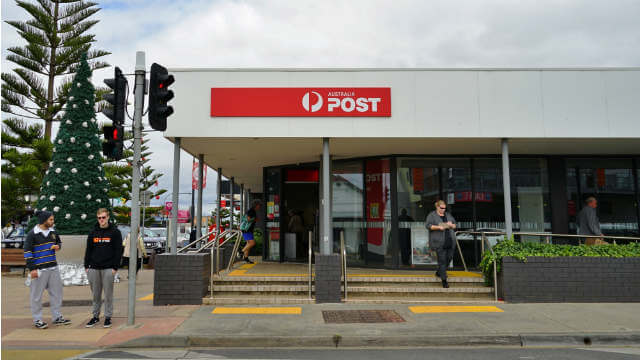 According to the Australian Passport Office, it normally takes three weeks to receive a new passport. If you are in a hurry and unable to wait that long, you may be able to pay an extra fee (on top of your passport fee) for priority processing. With priority processing, your passport could be ready for collection or posted by mail in two business days from when the passport office receives your documents. You can ask for priority processing when you lodge your application at Australia Post, and it is only available in Australia and London (if you're in London, DFAT recommends lodging your application at the Australian High Commission). As of 1 January, 2020, the fee for priority processing is $218, as outlined on the DFAT website.
Can you get an emergency passport in 24 hours?
If you are overseas, you can ask the Australian embassy or consulate you are dealing with whether they can process an emergency passport in 24 hours, but several embassy websites specify that it will take two business days.
If you lose your passport in Australia and ask for priority processing, DFAT says it will usually have new passports ready for pickup or in the mail in two business days. DFAT states it will only issue passports in less than two business days if there is a compassionate or compelling reason, such as a death or serious illness of an immediate family member, or urgent business travel. If this applies to you, you can call 131 232 to make an appointment at a passport office, and will need to bring supporting documentation of your urgent requirement to the appointment (e.g. a letter from a doctor).
What if I had a visa in my lost passport?
If you had a foreign visa attached to your lost passport, then you will need to contact the nearest embassy or consulate of that country to enquire about applying for a replacement. The Australian government can't replace any foreign visas when replacing your passport. Keep in mind that reapplying for a new visa can take additional time, as some countries may require you to send your passport away for the visa to be attached.
What if my passport is damaged?
If your passport is damaged while overseas it may mean you cannot use it which could impact your travel plans. The Australian Passport Office said it is important that:
There are no tears or cuts in the pages, especially the photo page
Everything on the photo page is legible and clear
There are no marks across your photo or in the Machine-Readable Zone (MRZ) on the photo page
No pages have been removed
There is no alteration or tampering
If you are unsure about whether the condition of your passport will affect your travel, then you could call the Australian Passport Office on 131 232 or contact the nearest Australian embassy to enquire. If you cannot travel with your passport you will need to consider applying for an emergency replacement if you're in a hurry or a full replacement if you can wait the approximate 10 days it takes for it to be issued.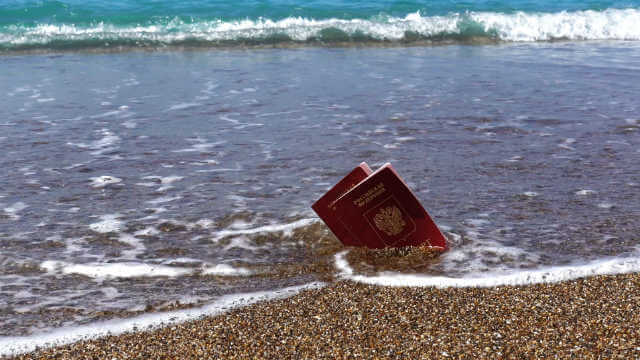 Does your travel insurance cover a lost, stolen or damaged passport?
Some travel insurance policies may provide a level of cover for the costs incurred in obtaining an emergency passport or full replacement passport that has been lost, stolen or accidentally damaged overseas. Depending on the policy you choose, you may also be covered for expenses you incur due to the loss of your passport, such as extra accommodation, meals or trip cancellation fees. Contact an insurance provider directly or read the Product Disclosure Statement (PDS) of your policy to see whether cover is available.
It is also worth checking what claim limits apply for this type of cover and if you will need to pay an excess to the insurer when you make a claim. There may also be circumstances where cover for a lost passport may be voided such as if you leave your passport unattended in a public place or fail to report the loss, theft or misplacement of your passport within 24 hours to the police, your accommodation, or an office of the bus line, airline or rail authority you were travelling on when the loss occurred.
If you do have travel insurance and cover is available, you will generally need to contact your insurer as soon as you realise your passport is gone and make sure you keep any police reports, as well as receipts for expenses relating to your lost passport.
Plan ahead
Losing or having your passport stolen while overseas can happen to anyone. However, by being prepared and understanding what will be required to get a new passport, you could potentially make the process much easier for yourself. Some steps you could take before you leave home include:
1. Making photocopies of your passport
You will need your passport details when reporting it missing and when applying for a replacement or emergency passport.
2. Taking extra identification with you
You may want to consider taking extra forms of identification, such as a driver licence, credit card, Medicare card or item of mail that shows your current address. This ID may be needed when applying for a new passport, so if you choose to bring it with you, keep it secure.
3. Making a plan for access to your birth or citizenship certificate
You may need your original certificate for your passport application, which means you can either choose to carry it with you, or keep it secure at home with a friend or family member who may be able to arrange for it to be faxed to the embassy for you.
4. Taking note of important contact information
This may include the phone numbers of the Australian embassies in the countries you are travelling to, as well as the Australian Consular Emergency Centre and your travel insurance emergency contact.
5. Taking passport photos with you
It can be useful to take two recent Australian passport-sized photos with you as it could help save you time.
Cover image source: Atstock Productions (Shutterstock)