Working out what to do with
your super when you start a new job doesn't have to be a daunting task. Here are some of the factors to consider when weighing up your options
.
One of the decisions you may need to make when starting a new job – whether as a first-time worker or when moving between jobs – is to choose an appropriate super fund for your needs.
You might have to decide between the default fund nominated by your employer, one you have picked yourself or your existing fund.
With some employers, though, you will not be able to choose your own fund, as in some cases their employer super fund must be chosen as part of the industrial award or enterprise bargaining agreement under which you are employed. Here's a look at some of the key factors to consider.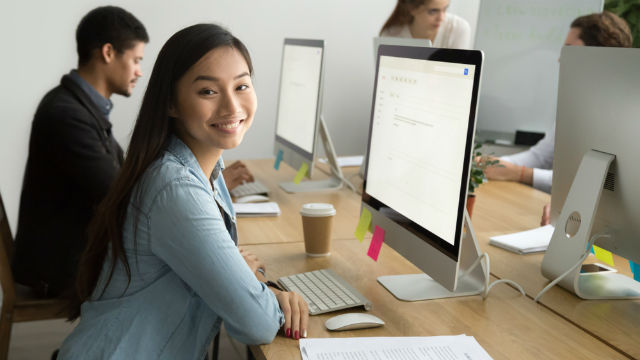 When you get your first job
Whether it be as a teenager, through to post-university days or beyond when starting work for the first time in Australia evaluating your super options will be one of the key issues to consider.
I'd recommend a good place to start is by reading the product disclosure statement (PDS) of your employer's chosen fund. The PDS is a document that every fund (and many other financial service providers) is legally required to provide. It will include information about the fund's key features, including fees, commissions, benefits, risks and the complaints handling procedure.
It's important to compare the fees of your employer's fund against what other super funds charge. A disparity in fees might seem immaterial in the short-term, in the long-term, they can detract significantly from the overall balance of your fund.
You should also review the historical performance of the funds you're considering for at least the past five years. Although this is not necessarily an indication of future performance, past performance can be one consideration when choosing a super fund because it gives an indication of what a fund has been capable of delivering in the past.
Also, a lot depends on your personal circumstances and interests; if you prefer to be more hands on and involved with selecting particular investments, it could be worthwhile looking for a super fund that has a member direct platform or investment option.
Similarly, if you have an interest in ethical investments it might be beneficial to look for a fund that has a particular focus on socially and environmentally responsible investments.
Another aspect for first-time workers to consider – and one that should be routinely assessed throughout your professional life – is insurance. Consider any insurance cover that may be provided within a fund, whether it suits your needs and whether it's competitively priced. You may prefer to have a separate policy outside of super or if you have no dependants you may feel you don't need any insurance.
It's also worth noting that from 1 April you 2020 if you are under 25, insurance will not automatically be provided if you're a new super fund member. You will have to contact your fund to request cover.
After considering all these factors and comparing your employer's default super fund with other options, you'll be in a better position to decide whether to opt for the fund your employer is offering or one you have chosen yourself.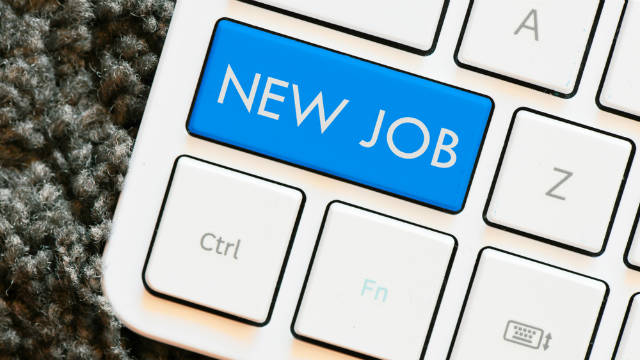 Switching jobs
When switching jobs, you will also need to make a decision about whether to keep your current super fund, opt for the fund your new employer has nominated or a combination of both.
A new job could act as a catalyst to help you determine whether your existing fund remains competitive, particularly in terms of its fees and investment returns.
Consider the long-term performance of both your current fund and your employer's option.
It is also an opportunity to evaluate if the fund still meets your personal needs and objectives over the long-term.
If you are considering moving your super from your existing fund to a new option make sure you take into account any switching fees as well as whether you will get the same level of insurance.
When it makes sense to have multiple funds
It can also sometimes make sense to have more than one fund. Generally, at first-job stage, there is no genuine need to have more than one super fund, as it typically represents unnecessary record-keeping and administration, with very little benefit.
However, it's possible – and very rational – to want to compare the performance of multiple funds over the medium term before you decide which fund suits you or is notably the better performer.
It's also possible that one fund could have a more competitive insurance offering, whereas the other fund may have a better investment offering, which might be a reason to have multiple super funds.
Another case where having more than one fund may be appropriate is when an employer fund is restricted to only their employees, as is the case with many government sector funds and corporate funds. In this situation, the employee is not usually able to roll benefits from other funds, and therefore may be forced to retain their existing fund, even if they choose to join their employer's fund.
---

About Andrew Yee
Andrew Yee is Director, Personal Wealth Management at HLB Mann Judd Sydney, a firm of accountants and business and financial advisers.
Main image source: SvetaZi (Shutterstock)