If you are a single parent, you may be eligible to receive financial support from the government. The main income support payment is the Parenting Payment.
There are one million single parent families in Australia, almost 80% of whom are single mothers. Being a parent doesn't come cheap and there can be extra pressure placed on single parents. If you are a single parent, it's important to understand what financial support is available to you. In this article, we cover:
What is the Parenting Payment?
The Parenting Payment is an income support payment from the Australian Government. It is designed for people on a low income with young children. The payment is also for people who are looking for jobs and are caring for young children.
The Parenting Payment may be available if you are single or in a couple. If you are an eligible single parent or guardian, you may be entitled to receive a higher rate of pay than if you are partnered. However, this will depend on your particular situation.
How much is the Parenting Payment?
The amount of money you are entitled to for the Parenting Payment will depend on your circumstances, income and assets.
At the moment, singles can receive up to $943.10 per fortnight. This currently includes the $793.10 maximum parenting payment (including the Pension Supplement if eligible) plus the Coronavirus Supplement ($150 per fortnight), which will be paid until 31 March 2021.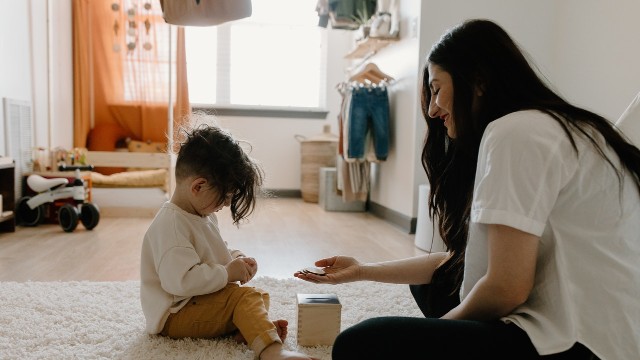 Couples receive a lower amount. This is currently a maximum of $660.80 per fortnight, including the Coronavirus Supplement. Couples who are separated due to illness, respite care or prison currently receive up to $862 per fortnight, including the Coronavirus Supplement.
The government updates the rates in March and September each year, so check the Services Australia website for the current figures.
Who can get the Parenting Payment?
To be eligible for the Parenting Payment, Services Australia says you must:
Be the principal carer of a child – this means you have the most responsibility for their day-to-day care, welfare and development. Only one person can be the principal carer at a time, so if you share care of your child, it will be whoever has the greater amount of day-to-day care. If two people have equal care, they need to nominate a principal carer.
Care for a child under eight years old if you are single – for people who have a partner, the child has to be under six years old.
Be an Australian resident and be in Australia – usually, there is a newly arrived resident's waiting period for some payments and concession cards, but this has been waived by the Australian Government for the Parenting Payment until 31 March 2021.
You are also required to meet certain income and assets rules and you cannot claim the payment before the child is born.
Income test
To be eligible for the full Parenting Payment, your income must be under certain thresholds. The thresholds depend on how many children you have. For single parents they are currently:
One child – $192.60 gross income per fortnight
Two children – $217.20 gross income per fortnight
Three children – $241.80 gross income per fortnight
More than three children – $241.80 plus $24.60 for each additional child
If you are single and earn over the threshold, you may be eligible for a partial payment. Services Australia says the payment will be reduced by 40 cents for every dollar you earn over the applicable threshold.
If you earn over $2,220.85 a fortnight in gross income (before deductions, such as tax, are taken out), you will not be eligible to receive the Parenting Payment. This cut-off point increases by $24.60 per child if you have more than one, Services Australia says.
Assets test
You won't be eligible for the Parenting Payment if your assets are over a certain amount. Your assets include any property or possessions you own in full. For singles, this is currently $268,000 if you are a homeowner and $482,500 if you are not a homeowner. Your limits will be higher if you receive Rent Assistance, Services Australia says.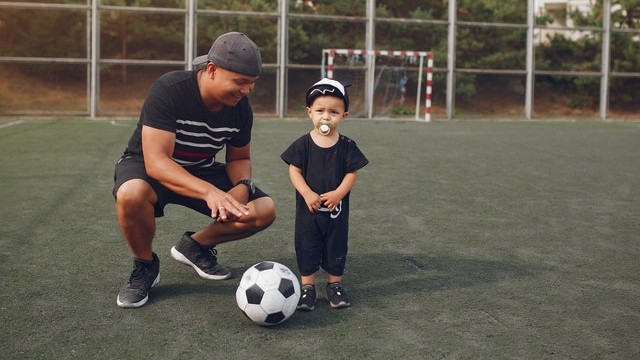 What else is involved in the Parenting Payment?
Once you are receiving the Parenting Payment, there are some things you'll need to do to keep receiving it. For example, you may need to meet 'mutual obligation requirements' when your youngest child turns six or if you are a compulsory ParentsNext participant. This means you'll be required to do the tasks and activities in your Job Plan, which may include going to appointments with an employment services provider or Centrelink or doing job searches and applying for jobs. You can read more about your requirements on the Services Australia website.
Government support for single-parent families
If you receive the Parenting Payment as a single person, you'll automatically get a Pensioner Concession Card. This gives you access to cheaper health care and medicines.
As a single parent, you may also be eligible to receive other government support such as:
Family Tax Benefit
The Family Tax Benefit is designed to assist with the cost of raising children. It is a two-part payment – Part A is aimed at all families in general, while Part B is for single parents or single carers or couples with one main income.
The eligibility criteria are different for Family Tax Benefit A and B. To receive Family Tax Benefit A, you must have a dependent child or full-time secondary student aged 16 to 19 years old, while for Family Tax Benefit B, you need to be either part of a couple with one income caring for a dependant under 13, or a single parent or carer with a dependant under 18 (who meets student requirements if the child is 16–18). Wider eligibility criteria also apply.
Rent Assistance
If you are renting and get certain payments from Centrelink (including the Parenting Payment), you may be eligible for Rent Assistance. Services Australia says it will assess your eligibility when you claim a payment from it. This means you don't have to submit a separate claim for Rent Assistance. You will need to give Centrelink proof of your rent arrangements and may be asked you to complete a Rent Certificate.
Child Care Subsidy
The Child Care Subsidy (CCS) is designed to help eligible Australians with the cost of child care. It may be available if you have a child under 13 and you are using an approved child care service. More information about who can get it and eligibility criteria is available from Centrelink.
Other support
If you have school-age children, it's also worth checking if your state or territory government offers assistance with school expenses such as textbooks and school transport. Wider support may also be available from your local council or community. Canstar has a guide on back to school subsidies and rebates that you may also find helpful.
Contact Centrelink for more information about payments and government support that may be available to you, including eligibility requirements. For example, some government payments may require your child to be up to date with immunisations.
You can also use Centrelink's Payment and Service Finder to see if there are any other payments and services you may be eligible for.
Cover image source: Kristina Paukshtite/Pexels