A record-low cash rate and pandemic pressures have seen interest rates on savings accounts tumble in 2020, resulting in potentially hundreds of dollars less interest earned on average for bonus savers compared to 10 years ago. Canstar can reveal the current state of savings accounts and where savvy savers can find some of the best rates right now.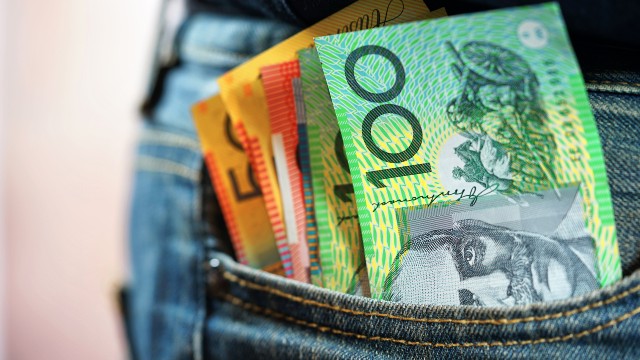 The median amount Australian Gen Zs and Millennials have in savings is $10,000, according to Canstar's latest Consumer Pulse Report. Baby Boomers have three-times that amount stashed away.
Unfortunately, falling interest rates for savers has been a theme this year, and of the past decade in Australia. In fact, data crunched by our research analysts shows the average bonus savings account with $10,000 deposited was earning $505.98 a year in 2011, compared to just $114.72 in 2020 – a difference of nearly $400.
The chart below shows how interest earned in bonus savings accounts continued to fall, even in some of the years where the official cash rate was on hold – from September 2016 until June 2019 – meaning banks were cutting rates out-of-cycle with the Reserve Bank of Australia (RBA).
The RBA cut the cash rate three times this year, by a total of 0.65 percentage points, down to the record-low rate of 0.10%. The result was interest rate cut after interest rate cut for savers.
Regular savings accounts (including those with introductory bonus rates) fell by an average of 0.72 percentage points and bonus savings accounts (where you're required to meet certain conditions to earn bonus interest) by 0.73 percentage points, according to Canstar data. Some of the biggest cuts to savings accounts were double or more than double the RBA's 0.65 percentage points worth of cash rate cuts this year.
Despite record-low savings rates, 47% of Australians still chose to keep the bulk of their money in a savings account this year, according to survey results in Canstar's latest Consumer Pulse Report.
The results also showed 46% of savers put away the same or more money than last year, even through the pandemic, while 30% had to dip into their savings.
National accounts data from the Australian Bureau of Statistics shows the household savings rate jumped from 7.6% in the first quarter to peak at 22.1% in the second quarter of this year. That saw Australians save around $100 billion extra during the COVID-19 recession, according to Commonwealth Bank economists' estimates.
Given there is clearly an appetite to store money in savings accounts, savvy savers might be interested to know why interest rates have fallen this year, which banks brought in 'good news' for savers and where you can find some of the highest savings rates currently available.
Why did savings account interest rates fall in 2020?
Canstar finance expert Steve Mickenbecker said that savings rates have essentially been reduced to offset cheaper home loan rates.
Wholesale funding rates have been very low, meaning some banks can borrow money to fund mortgages for cheaper than they can pay deposits at the moment, he said.
That's why borrowers are benefitting from there being more than 100 owner-occupier home loans on Canstar's database with interest rates below 2%, and large cuts to longer-term fixed mortgages rates in particular, as we revealed in a round-up of the biggest home loan cuts in 2020.
"If you reduce the home loan rates you charge consumers, then inevitably you will want to reduce savings rates as well, to maintain your profit margins," Mr Mickenbecker explained.
Good news highlights for savings accounts in 2020
Looking back on the year, our research analysts found a few 'good news' highlights for savers.
Westpac introduced its 3% total rate for 18-29-year-olds on the Life savings account in July.
RACQ Bank increased the total rate of its Bonus Saver account by 0.90 percentage points in September. This account now pays a total rate of 1.00% (0.01% base rate + 0.99% bonus rate when you meet certain conditions).
Citibank increased the introductory rate on its Online Saver product by 0.25 percentage points in early December. This account has a current total rate of 1.10% (0.35% base rate + 0.75% introductory rate).
↓ Keep reading to find the best savings account rates on Canstar's database
What should depositors be looking for in a savings account?
Mr Mickenbecker had a few tips for Aussie savers looking for a savings account that suits their needs.
Work hard for your interest by moving money or meeting bonus conditions
"With savings accounts, to get a decent rate these days, you rely on either achieving the bonus conditions or moving your money to a different bank after the expiry of the introductory period," he said. "In other words, you do have to work a little harder than you used to."
He said it was important to make sure you meet the bonus conditions each month on bonus savings accounts to ensure you earn as much interest as you can every single month.
"Some of the conditions are easy – it's just a case of making a few deposits or transactions through the linked bank account," he said.
"But others, you're not allowed to touch the money at all – no withdrawals. If you've got one of those, make sure you're depositing money you don't need to touch. One withdrawal and you get virtually no interest because the base rate is so low for that month."
We recently revealed ING is one bank that will soon add new bonus conditions for savers, with plans to change the bonus interest criteria for its Savings Maximiser account in early March next year. From that point on, customers will need to put more money into the account than they take out each month, in addition to the bank's existing bonus conditions.
You can save with a smaller bank, as long as it's government-backed
Mr Mickenbecker said the other thing to consider is people can put their money in a bank that they aren't necessarily familiar with, such as a smaller bank or credit union, provided it is an authorised deposit-taking institution (ADI).
According to financial safety regulator, the Australian Prudential Regulation Authority (APRA), institutions with an ADI licence are protected by the Financial Claims Scheme (FCS), which essentially acts as a safety net for deposits up to $250,000 per account holder, per ADI.
"All of the savings accounts on Canstar's website are ADIs, which means savers can get that government guarantee of up to $250,000 on their money," Mr Mickenbecker said.
Highest savings account interest rates on Canstar's database
Here are the top interest-earning savings accounts on Canstar's database. This list has been updated with the latest on 22 December 2020.
Top bonus savings account interest rates
| | | | | | |
| --- | --- | --- | --- | --- | --- |
| Provider | Account | Base Rate | Bonus Rate | Monthly Bonus Conditions | Total Rate |
| MyState Bank | Bonus Saver | 0.15% | 1.20% | Deposit $20 and make five settled VISA Debit card transactions each month | 1.35% |
| ING | Savings Maximiser | 0.05% | 1.30% | Deposit $1,000, make five settled card purchases and, from 1 March 2021, grow your balance each month | 1.35% |
| 86 400 | Save Account | 0.10% | 1.10% | Deposit $1,000 into any of your Pay or Save accounts each month | 1.20% |
| ME | Online Savings Account | 0.05% | 1.15% | Have an Everyday Transaction Account and make four settled tap-&-go purchases each month | 1.20% |
| Australian Unity | Active Saver | 0.10% | 1.00% | Deposit $250 from the linked transaction account and make no withdrawals each month | 1.10% |
| UBank | USave Savings Bonus | 0.10% | 1.00% | Link a USpend transaction account and deposit $200 from a non-UBank account each month | 1.10% |
| Up | Up Savers | – | 1.10% | Make five successful purchases (excluding ATM transactions or transfers) using your Up debit card, Apple Pay, Google Pay or other digital wallets each month | 1.10% |
Source: www.canstar.com.au – 22/12/2020. Based on a deposit of $10,000. Table sorted in descending order by total rate, followed by base rate, followed by alphabetically by provider. Total rate includes the base rate plus any conditional bonus rate. Bonus accounts include those accounts where a bonus rate is payable when certain conditions are met each month. See the provider's website for more details on promotional and bonus conditions.
Top regular savings account interest rates
| | | | | | |
| --- | --- | --- | --- | --- | --- |
| Provider | Account | Base Rate | Promo Rate | Promo Period | Total Rate |
| Rabobank Australia | High Interest Savings Account | 0.30% | 1.45% | 4 months | 1.75% |
| Bank of China | Online Saver | 0.40% | 1.00% | 4 months | 1.40% |
| Macquarie Bank | Savings Account | 1.20% | 0.15% | 4 months | 1.35% |
| Heritage Bank | Online Saver | 0.65% | 0.65% | 4 months | 1.30% |
| Citi | Online Saver | 0.35% | 0.75% | 4 months | 1.10% |
Source: www.canstar.com.au – 22/12/2020. Based on a deposit of $10,000. Table sorted, in descending order by total rate. Total rate includes the base rate plus any promotional bonus rate. Flexible savings accounts include accounts that do not have conditions attached to the payment of interest. Promo rate means promotional or introductory rates that are offered to new customers for a limited time. See the provider's website for more details on promotional and bonus conditions.
Finally, should savers consider an alternative option to savings accounts?
In Canstar's Consumer Pulse Report, only 5% of people surveyed said they had invested their money in shares or ETFs in 2020, with most preferring to store their money in a savings account.
Mr Steve Mickenbecker said people who had money in savings accounts generally did so to avoid taking on the higher level of risk that is associated with some investment options.
"To get a decent return, some savers might consider putting their money into some other investment vehicle," Mr Mickenbecker said. "But almost any investment vehicle you can think of carries more risk than deposits.
"The most likely place you'll be thinking of putting your money might be property, but if you've retired you might not want to put it in an investment property. Another is putting it on the stock market – whether it's through an ETF, a managed fund or direct shares."
He said if you were thinking of such options, retirees in particular may be vulnerable to a large market correction that could impact their money when prices are down. Young people, on the other hand, have more time on their side which may help them eventually regain any losses.
---
This article was reviewed by our Sub Editor Tom Letts before it was published, as part of our fact-checking process.
Follow Canstar on Facebook and Twitter for regular financial updates.
---
The comparison table below shows some of the Savings Accounts on Canstar's database for a regular saver in NSW. The results shown are based on an investment of $100,000 in a personal savings account and are sorted by Star Rating (highest to lowest), then provider name (alphabetically). For more information and to confirm whether a particular product will be suitable for you, check upfront with your provider and read the Product Disclosure Statement before making a decision.
---
Thanks for visiting Canstar, Australia's biggest financial comparison site*
→ Looking to find a better deal? Compare car insurance, car loans, health insurance, credit cards, life insurance and home loans with Canstar. You can also check your credit score for free.