Some experts are expecting dividends to bounce back in 2021, after many companies slashed or cancelled dividend payouts last year amid the coronavirus pandemic.
With savings and term deposit rates at record lows, some are searching for alternative places to grow their cash. One way you may be able to earn passive income is through dividends paid out by companies whose shares you have invested in. It's a riskier approach, though, and your potential income is subject to those companies making enough profit to be able to pay dividends and deciding to do so rather than reinvest funds into the business instead. Any income earned through dividends may be subject to taxation, according to the Australian Taxation Office, and this could add to the complexity of your annual tax return. With share investing, there is also a chance that the value of your initial investment could drop.
If you're interested in what the year ahead may hold for dividend earnings, this article covers:
What is the outlook for dividends in 2021?
Following a challenging year, with dividends down 36% for the 2019–20 financial year, many experts are expecting dividends to recover in 2021. Indeed, the signs so far look positive for some investors.
"Dividends are rebounding in February this year [for the reporting season] and will grow again in August, should the recovery not be impacted by further lockdowns," AMP Capital Portfolio Manager Dermot Ryan told Canstar.
Reece Birtles, Chief Investment Officer at Martin Currie Australia, said he is broadly anticipating "double digit growth in dividends" this year.
"It's likely that dividend payout ratios will be higher in 2021 than 2020 because companies were so conservative last year in terms of hoarding cash for protecting against some of the economic uncertainty," he said.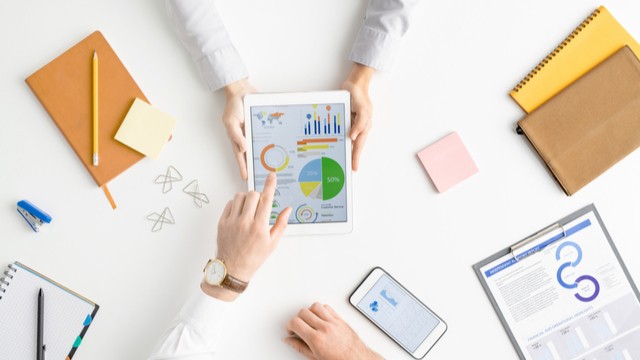 DNR Capital Portfolio Manager Scott Kelly is also expecting over 10% growth in 2021 and believes that by 2023 dollar dividends will be broadly back in line with what was paid in 2019.
"What's driving that is company earnings are recovering given all the stimulus," Mr Kelly said.
"Payout ratios will somewhat normalise as boards and management gain confidence in the outlook, the COVID vaccine rollout and the global recovery underway.
"All those factors are driving earnings, increasing confidence and driving dividend growth over 2021 and beyond."
Three experts share some of the ASX dividend stocks to watch for in 2021
So which sectors might investors want to keep their eye on in 2021? We asked the experts for their opinions. Remember, it's important to do your own research before making any investment decisions. You may also wish to seek advice from a licenced financial planner to help ensure that your investments are suited to your circumstances and risk tolerance.
Below are Dermot's opinions on some of the sectors and stocks to watch in 2021.
Supermarkets
"In the short term, the main dividend bonanza areas are going to be where there has been extra activity because of COVID. So things like supermarkets such as Coles (ASX: COL), Woolworths (ASX:WOW) and Metcash (ASX: MTS), which owns IGA.
"Those sectors have had extraordinary amounts of extra business because people have been living and working at home and during lockdowns have bought more in the supermarket. So we think those supermarkets, for example, are going to pay out very large dividends and also large special dividends over the next two months."
Mining
"Mining has had very strong commodity prices, particularly in the likes of iron ore. We think they are going to potentially provide very large dividends, special dividends and off-market buy-backs. The major iron ore diversified miners such as BHP (ASX: BHP), Rio Tinto (ASX: RIO) and Fortescue Metals (ASX: FMG) will do well."
"And then other parts of mining where commodity prices are just starting to lift, such as the lithium and nickel markets which are involved in batteries and electrification. We think they are also good dividend stocks for the future…the likes of IGO (ASX:IGO) and Mineral Resources (ASX: MIN)."
At the time of interview, Dermot Ryan is Co-Portfolio Manager of the AMP Capital Equity Income Generator Fund which holds a position in the stocks Dermot has mentioned.
Below are Reece's opinions on some of the sectors and stocks to look out for in 2021.
Discretionary retail
"Discretionary retail is excellent. Stocks like JB Hi-Fi (ASX: JBH) and Harvey Norman (ASX: HVN) have clearly benefited from the spend on the domestic economy and work from home, compared to people travelling previously. So their profit growth has been extremely strong. It's very likely that their dividends grow materially year on year given low debt levels and that spend. While we think some of that can reverse in the future, we think work from home will be stronger for longer, especially in the furniture space."
Private health
"A stock like Medibank Private (ASX: MPL) in terms of private health insurance has a very strong return on equity. COVID has meant there are less private hospital procedures, but they've taken provisions to expect a normalisation of that going forward. So they haven't benefited from COVID but it puts them in a defensive position in terms of being able to grow dividends going forward, especially given the broader growth and the quality of their business."
Mining
"In the miners, we prefer BHP (ASX: BHP) because they are benefiting from high iron ore prices like Fortescue and Rio, but they also have more diversity. It's more likely the oil price improves going forward, which could provide an offset to a decline in the iron ore price."
At the time of interview, Reece Birtles manages Martin Currie Australia Portfolios which holds the stocks Reece has mentioned.
Below are Scott's opinions on some of the sectors and stocks to watch in 2021.
Shopping centres
"Scentre Group (ASX: SCG) is the retail mall owner. During COVID and lockdowns, their collections were impacted quite substantially but they are in the process of recovering and we expect that they will be paying an annualised dividend yield of above 5% over the course of 2021 and growing thereafter. I put that into a COVID recovery basket."
Defensive stocks/telco
"Then there's your defensive stocks like Telstra (ASX: TLS), for example. We think the mobile industry is improving and a gross yield of over 7%, including franking, is pretty attractive. I put that in the defensive basket."
Freight
"There's companies that have been oversold on the back of sentiment issues like Aurizon (ASX: AZJ). But at the end of the day, its business is pretty robust and it's paying out almost a gross yield of 10% at current levels."
At the time of interview, Scott Kelly is Portfolio Manager of the DNR Capital Australian Equities Income Portfolio which holds the stocks Scott has mentioned.
What should you weigh up when picking ASX dividend stocks?
When it comes to picking dividend stocks, the experts agreed that cash flow is a major factor.
"I think the key to finding good dividend payers is focusing on free cash flow," Mr Kelly said. "Ultimately it's free cash flow that determines the sustainability and potential growth of dividends."
Mr Ryan said investors should try to forecast medium-term cash flows.
"Don't look at just the short-term dividends," he said. "Try to see where the company's cash flows will be in two to three years time."
It's important to have strong companies that are not facing structural headwinds that will impact their cash flow, Mr Birtles added.
"Dividends are all about cash flow, it's not about earnings, so you have to have companies with good debt levels and understand the cash flow dynamics."
It's important to remember that there are risks involved in investing in the share market and you may want to seek the advice of a financial planner before making any decisions.
About the experts featured in this article
AMP Capital Portfolio Manager Dermot Ryan (AFSL 232497)
Dermot is a co-portfolio manager for AMP Capital's Australian equity income-focused strategies and covers mining and energy sectors. Dermot also manages concentrated SMA portfolios for AMP's retail investor base. He joined AMP in 2014 from Commonwealth Private, where he managed their direct Australian equities model and SMA portfolios.
Reece Birtles, Chief Investment Officer at Martin Currie Australia (AFSL 240827)
Reece is a Non-Executive Director of Martin Currie Investment Management Limited (MCIM). He is also a member of Martin Currie's Investment Executive Committee. He has held the role of Chief Investment Officer (CIO) of Martin Currie Australia (MCA) since 2006, and is also the lead portfolio manager for MCA's Value Equity, Equity Income and Diversified Income & Growth strategies.

DNR Capital Portfolio Manager Scott Kelly (AFSL 301658)
Scott joined DNR Capital in August 2015 and is Portfolio Manager for the Australian Equities Income Portfolio. He is also responsible for the investment research of the telecommunications, transport, utilities, infrastructure, and media sectors. Scott has over 19 years of investment experience, with previously held positions in equity research at Morgan Stanley and UBS in Sydney and at Macquarie Bank in Hong Kong.
---
If you're comparing online share trading companies, the comparison table below displays some of the companies available on Canstar's database with links to providers' websites. The information displayed is based on an average of six trades per month. Please note the table is sorted by Star Rating (highest to lowest), followed by provider name (alphabetical). Use Canstar's Online Share Trading comparison selector to view a wider range of online share trading companies.
Cover image source: Pressmaster/Shutterstock.com