Do people still use cheques? Not only is the answer yes, but apparently it's popular enough to warrant rolling out a digital way to bank them.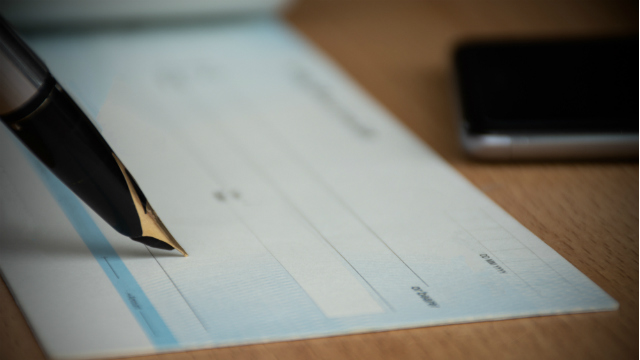 Westpac today launched a way for customers to deposit those paper cheques through their smartphones in what it says is an Australian first.
According to Westpac, it receives more than 30,000 cheques every day and its own research has found nearly half of Australians still use cheques.
Banks across the UK launched image technology last year that allows customers to take a picture of their cheques on their smartphones and to deposit them digitally.
Customers with the latest version of Westpac's mobile banking app can now do a similar thing and upload a picture of the front and back of a cheque and have the money in their chosen bank account within three business days.
It takes about the same time to process the cheque as it would if you were to hand it into the bank or deposit it at an ATM, however Westpac's Mobile Cheque Deposit is expected to save people the time it takes to get to a branch or an ATM.
Westpac's Consumer Bank Chief Executive George Frazis said the Mobile Cheque Deposit feature was designed to give customers more choice and convenience.
"While cheques have a reputation for being old-fashioned, we still receive more than 30,000 cheques from customers every day," Mr Frazis said.
"It is part of our continued strategy to be a leader in providing our customers with the latest banking solutions to meet their changing needs."
The Mobile Cheque Deposit feature is available for both iPhone and Android users with eligible customers able to deposit up to $1,000 within seven days.
Just last month, Westpac launched voice-activated banking with Apple's Siri as part of its push to roll out the latest banking technology.