Cost of living is top of mind in many Aussie households and customer satisfaction research and ratings business,
Canstar Blue
, has surveyed more than 2,600 consumers to find out just which household costs give us the most grief. The answer, in part, depends on your stage of life – but according to the survey respondents there is one overriding cost that – irrespective of our location, gender or stage of life, we really hate: Electricity.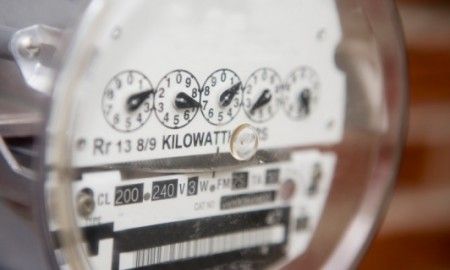 It's a well-known truth that, particularly in the lead-up to Christmas, finances can be stretched and tempers can be perhaps a bit shorter than usual. Canstar Blue asked consumers to nominate their most concerning cost and found that the single biggest gripe for every generation was the cost of electricity. Overall, 29% of survey respondents are most concerned with their power bills. Meteorologists are predicting a hot summer – so the bad news is that electricity usage probably isn't going to drop in the near future.
Other significant causes of concern were health and medical payments, nominated by 15% of survey respondents, and loan repayments, nominated by 13% of respondents. Food and petrol were equal –fourth place, being nominated by 11% of respondents each.
Perhaps not surprisingly, the level of concern with health costs and loan repayments was markedly different between the generations. For Boomers, health and medical costs were the biggest concern for 19% of respondents, whereas only 10% of Gen Y respondents rated it top of mind. On the flip side, 21% of Gen Y respondents were most concerned about loan repayments, compared to just 6% of Boomers.
The results across the generations were as follows:
Top 5 most concerning costs

Cost
Gen Y
Gen X
Boomer
Electricity
27%
28%
30%
Health & Medical payments
10%
9%
19%
Loan repayments
21%
21%
6%
Food
14%
12%
9%
Petrol
12%
11%
11%
Source: Canstar Blue. Based on survey of 2,616 Australian adults, November 2014.
While the differing concerns are quite logical and reflect where those generations typically are from a life stage point of view, they do highlight the difficulty that governments and analysts face when it comes to working out ideal levels of incentives and rebates to stimulate various sectors of the economy.
So what are Aussies cutting back on in order to pay their bills on time? Across the board, one in three survey respondents said they were cutting back on entertainment – including things like going out with friends, going to the movies or to sports games. In addition, three popular cut backs were:
Clothing 26%
Food and groceries 21%
Health and beauty spending (gyms make-up and grooming products) 18%
If you are among those who want to cut back on spending, why not try a money detox, or check out our 40 suggested ways to save.