Set to launch mid-2018, digital banking alternative Pelikin is seeking to change the way millennials fund their lifestyles.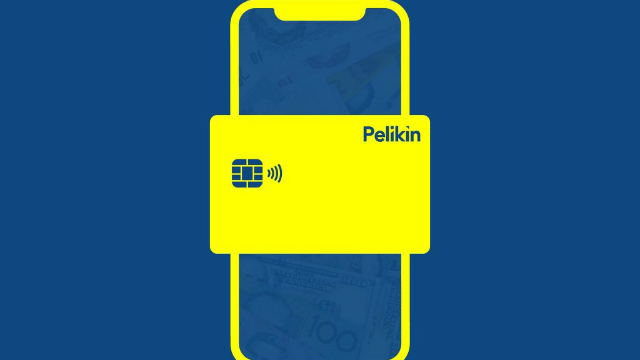 Source: Pelikin (Twitter)
Pelikin is a new startup with the goal of reshaping the way Australians save, send and spend money while travelling abroad.
The Melbourne-based fintech is set to launch a new app and debit card for Aussies to spend, deposit and store funds, as well as receive spending alerts and real-time analytics to track spending habits.
Pelikin says the card will be compatible with any ATM worldwide that accepts Visa, with no international fees.
For customers going on a trip with friends, the app's functionality could be used to save and plan their trip together in-app.
"Setting up a Pelikin account will take as little as three minutes and it will travel with you wherever you go," Founder and CEO Sam Brown said.
"Gone are the days of notifying your bank you're traveling overseas or waiting over 24 hours for a bank transfer from a friend to come through.
"People should be able to spend their money overseas just like they can while at home. The clunky banking travel apps and higher fees for overseas spending just make no sense and are unjustifiable."
Pelikin has also done away with traditional account numbers, instead using a unique @ handle like that of Twitter.
Other key features Pelikin promises include:
The ability to hold seven international currencies
Bill splitting with other Pelikin users
Instant card-locking functionality if your account is compromised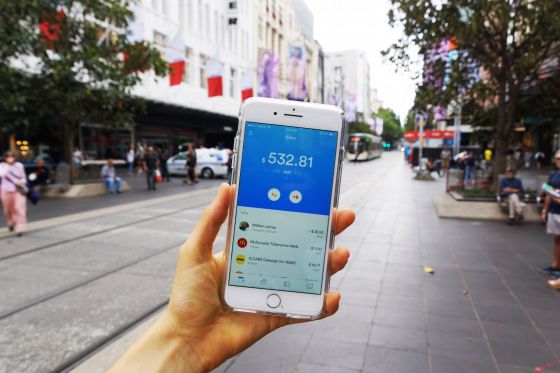 Source: Pelikin (supplied)
Q&A with Pelikin's Sam Brown
Canstar caught up with Sam Brown to ask him a few questions about Pelikin's upcoming release and the banking industry as a whole.
Q: You have stated previously you created the Pelikin app following frustrations with the Australian banking sector. What were these frustrations and do you feel they are part of a broader issue?
My frustrations have been and still are the big fees, lack of transparency, poor customer service and inadequate mobile experience dished out by the banks in Australia. These are magnified when trying to access and spend your money while overseas using products currently provided by Aussie banks.
There's no real resistance to their products and no real alternative, so consumers are just simply accepting the high fees and sub-standard products as a natural element of travelling abroad. There are heaps of travel card products currently in the market, and although they might have a flashy exterior, they're aligning themselves with the unnecessary fees and clunky mobile products.
Spending money abroad should be as easy and free as it is spending money overseas but it's not – that's why we're building Pelikin.
Q: How are the needs of millennials different to older generations?
Millennials are well-educated and tech-savvy, and they have grown up in a world where they can have it all. They want to live in the 'now', travelling the world with the view that getting that car loan or buying that house is still a reality, but it can wait for later. I definitely share this view!
When we talk banking, millennials demand a quality banking experience, which regardless of what they're doing, be it managing money or making payments, must be convenient. They live an on-demand lifestyle with almost everything available to them at their fingertips – from Facebook to Netflix and they expect the same with their money.
Q: How do you see tech evolving to cater to these needs?
Technology can directly facilitate the demand for convenience. By harnessing technology, we can conveniently provide instant access to money, to balances, transaction receipts, and analytics.
Technology is also helping us better understand the needs of millennials too, by accumulating data and utilizing interactive technologies. They can be more likely to talk about your brand or product online than pick up the phone, so by creating online environments for millennials to interact and communicate with, it allows tech products to get feedback and ask questions much faster in order to reshape their products.
Q: Do you believe technology can help millennials save more effectively?
Definitely – but it all depends on what they're saving for. Generally speaking, they aren't always interested in car loans or mortgages, but rather saving for their next holiday or experience!
That's where we want help – using tech not to control our customer's money but rather to communicate with them about it. This means instant spending/balance notifications, protected savings wallets, group savings tools (what we'll call #squadgoals) and deeper insights into spending habits.
We think these will help millennials have the financial freedom they crave, but also allow them to stay on top of their financial responsibilities….and travel the world.
Q: Rather than using account numbers you plan on using @handle. How can this be kept secure?
A Pelikin handle is unique to a Pelikin user. Its purpose is to allow Pelikin users to locate each other and then transact with each other. We'll have a couple of other measures in-app that will ensure our users are 100% certain of who they're connecting with and transacting with at all times. It's a bit of fun too and we've had nothing but positive feedback from our Founder Community, who have embraced the idea over obsolete account numbers.
At an administrative level, we'll obviously have other means of identifying and managing our database users via alternatively assigned account identification numbers.
Q: What do you see as the future for banking tech as a whole?
I think locally, we'll start to see a lot more competition in the space, particularly in the retail banking space. This will be driven by consumer behaviour evolving, advancements in technology and the lowering of market entry barriers, meaning a lot more new players will be able to enter the space reasonably quickly.
My personal opinion is that being 100% digital isn't enough in our market. New banking products need to find a niche, a group of consumers who they can make really happy, and then look at your options to scale. Our passion is money and travel, so our path was clear from the get-go. We're millennials building for millennials and our ultimate goal is to create a central hub for our users and their money.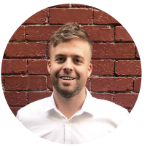 Sam Brown is the founder and director of Melbourne based fintech startup Pelikin. Launching in 2018, his app aims to disrupt traditional retail banking by giving digital natives a more efficient way to manage their money both in Australia and while travelling abroad.