As children, our parents are our legal guardians and they have the power to make most decisions for us. As adults, we have the legal right to make our own decisions. However, some adults can't make important decisions because of an accident, illness or other disability.
If you found yourself in this situation, the people you might expect to support you may not have legal authority to act for you when certain decisions need to be made on your behalf. If that happens, a formal legal decision maker needs to be appointed.
Your appointed decision maker
If you don't have an Enduring Power in place, and you need someone with legal authority to make decisions on your behalf, someone you know can apply to the relevant tribunal or board in your state or territory to appoint someone to make the decision for you.
Depending on your situation, this may include:
Decisions about your personal life, including living arrangements, health care and support services (known as guardianship)
The power to make decisions about your financial and legal affairs (known as administration)
Someone from your family, or a friend, may be appointed as your guardian or administrator.
Sometimes, the tribunal may decide there is no one suitable in your life to do this for you. That could be because there is no one close to you willing to take on the responsibility, or there could be a dispute around who the decision maker should be. In these cases, a Public Guardian and Public/State Trustee may be appointed.
What is a Public Guardian and Public Trustee?
The Public Guardian and The Public Trustee are independent statutory officials appointed under state government legislation.
The Public Guardian can make personal and/or health decisions on your behalf. This could include decisions about where you live, what support services you receive, general health care matters and other day-to-day issues. They cannot make financial decisions however.
It's the Public Trustee that makes sure your financial interests are protected. As your administrator, generally they are given authority to make decisions such as selling or buying a property, paying bills or managing your investments.
When would a guardian be appointed?
All adults are presumed to have decision-making capacity. This should only be questioned if there is good reason to do so. Generally, you have decision-making capacity if you can understand the nature and consequences of a decision after it is explained to you and you can communicate your decision in some way.
You may have decision-making capacity for some types of decisions but not others, depending on how complex the decision is.
For a guardian to be appointed, it must be demonstrated that there is a genuine need for the appointment and that the existing arrangements for decision making are inadequate. If the guardianship is disputed, the tribunal may make a decision about who the guardian is or, if there is no other way to ensure the interests of the person are protected and their needs met, appoint a Public Guardian.
Generally, an application to the tribunal is only required if there is a problem that cannot be solved without a legally appointed decision-maker. For example:
disputes arise within a family (or between a family and service providers) about the kind of support a person with a disability needs and who should provide it
a person with a disability objects to a plan for his or her care that is supported by family, friends and service providers
a person with a disability is being neglected, exploited or abused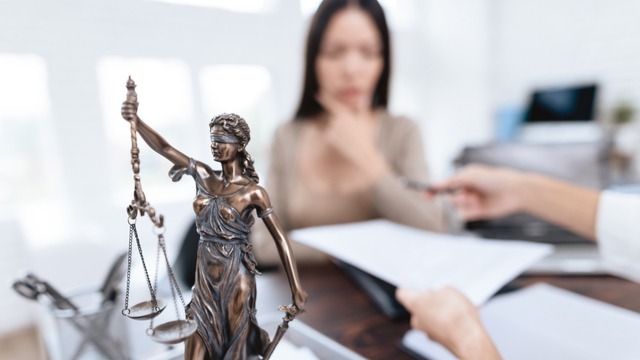 Who can apply for the appointment of a guardian?
Family members, close friends, professionals, or anyone who has a genuine and continuing interest in your welfare can apply for a Public Guardian to be appointed, if they don't believe you can make decisions for yourself and:
there is conflict over a decision that needs making; or
you are at risk of abuse, neglect, or exploitation
What does a guardian do?
A guardianship order will specify what a guardian can make decisions about, and this can vary depending on your state or territory. This can include:
where and with whom you live
access to services
restricting who can visit you
medical treatment decisions.
A guardian must, however, encourage the person, as far as possible, to make decisions and act for themself.
always make sure they do what is best for the person
talk to the person about what they want before making a decision
advocate for the person – this means helping them to have their say
protect the person from abuse
Guardians are not able to make decisions about some special health and personal matters. For example, in Queensland, this includes tissue donation, revoking a Will, consenting to marriage and relinquishing a child for abortion.
The rules vary depending where you live
Each Australian state and territory has its own laws about guardianship, administration and enduring powers. For example, the definition of decision-making capacity may vary. The names and roles of their respective tribunals, boards and trustees may also be different.
Because the law in this area is complex, it can be helpful, and in many jurisdictions it is encouraged, to get legal advice for your circumstances. Look for a lawyer who understands this area of law.
To prepare, see below for the details on the guardianship and administration laws in your state or territory.
Planning ahead
While none of us can predict the future, we can plan for it. So, while there is a safety net in place, the tribunal or board in your state or territory is considered by many people as an option of last choice.
While the relevant body could appoint someone you know, it could also be an independent decisionmaker such as the Public Guardian. If an independent decisionmaker is appointed, they will do their best to make decisions that reflect your wishes. However, they may not know you as a person or understand your wishes as well as a person involved in your daily life.
Instead, it is a good idea to take the time to think ahead and talk about your plans with your loved ones and those you trust. You may want to:
Think about what's important to you. What would matter to you in the future? For example it may be living close to family, being independent in the way you live, staying in the community you grew up in, being able to continue practising your faith, or following cultural traditions.
Talk about your wishes with family and people you trust, so they know what you would want.
Choose who should speak for you if you can't do so in the future (no legal training is required to take on this role). It is possible to appoint the Public Guardian if no one in your life can do this for you.
Write down your choices on an Enduring Power of Attorney (EPA) form. If you want to specifically record your health care wishes, you may also consider completing an advance care directive (ACD)
Share copies of these documents with your family, doctor, lawyer, financial planner and anyone else who would need to know your plans.
This way, if you cannot make decisions or communicate your wishes in the future, you can be more confident about how others may consider your future care preferences.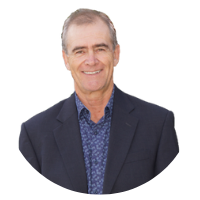 Tony has been a Certified Financial Planner since 1998 through the Financial Planning Association of Australia. He is the owner of financial advice firm, wetalkmoney.
Tony has a Masters Degree in Personal Financial Planning from the University of Southern Queensland and is the 2016 FPA Certified Financial Planner Professional of the Year. You can find him on LinkedIn.