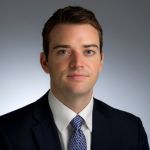 Choosing the right
life insurance
can be a challenge. Ultimately, you need to keep your eye on the prize – making sure you choose a policy that will deliver the protection you need, when you need it, and not make a decision based purely on price or the ease and speed of applying. Here, Alex Homer, who heads up life insurance comparison site,
Lifebroker
, suggests these six questions to help you choose cover that's right for you.
What type of insurance do I need?
The first step is knowing what insurance you're after. There are several types of life insurance, each with its own nuances.
Straight life insurance pays an agreed lump sum of money if you die or are diagnosed with a terminal illness. Trauma insurance pays a lump sum in the event that you suffer a medical trauma that impacts your life, for example if you are diagnosed with cancer or suffer a heart attack. Total and permanent disability pays a lump sum amount if you become totally and permanently disabled and can't return to work again. Income protection provides a regular monthly payment to replace up to 75% of your income if you're unable to work for an extended period of time due to illness or injury.
Understanding the different options will help you make the right decision so you're covered for what suits you best – and can be sure your policy delivers if you need to claim.
Considering a life insurance policy?
We can help. Easily compare from 20+ insurers to find a policy that meets your needs.
How much should my cover be?
Price is a relevant factor in deciding which life insurance is right for you, especially if, like most of us, you're on a budget. That said, it should not be the only factor – you otherwise run the risk of having less cover than you need.
To make sure you choose the right amount, consider factors such as your age and income, ongoing living expenses such as your mortgage or rent payments, how many children you have, their ages and debts (from credit cards to mortgages). You can use a range of resources to help decide on the right level of cover, ranging from free online calculators to full personal advice from a qualified financial adviser.
Is my policy fully underwritten?
Underwriting is the process an insurer uses to decide how risky you are to insure, based on your health, medical history, lifestyle and occupation. This determines the price of your policy (premium) and what conditions or circumstances will or will not be covered.
The process of answering questions and providing the relevant information can take some time and may seem intrusive, but doing so at the outset means the insurer knows enough about you to be clear about exactly what you're covered for.
Some life insurance policies don't require you to go through the underwriting process at the outset.
The upside? Applying is faster. The potential downside? Effectively, you'll have to complete the underwriting process when you claim. Not only is this likely to be a time when you're suffering significant personal upheaval; it's also the worst possible moment to find out you're not covered for something when you thought you were.
The choice is yours, but in many cases the extra effort up front to know what you're covered for is worth it.
Am I choosing the right insurance company?
It pays to research different insurers as they're not all the same. Ease of the application, reputation for service and how long the insurer has been around for can be important considerations. Look for an insurer with a good reputation in these areas so you can trust that they're a credible provider and will be around to help you when you need it. To assess this, conduct some online research into the company concerned.
What am I covered for – and what's excluded?
The reason price shouldn't be the only factor you consider when purchasing life insurance is that some policies have similar premiums, but offer very different levels of cover. It's a false economy to be paying for cover that may not give you the protection you're most likely to need. Scrutinise the Product Disclosure Statement carefully and assess its conditions in relation to your own lifestyle, activities and financial needs.
There are two types of exclusions in life insurance policies. The first is an outright exclusion which applies to everyone. The most common of these are suicide within 13 months of taking out the policy; and war or terrorism.
There are also specific exclusions which may be applied to your individual policy. These are applied based on information gathered during underwriting and detail what you are and are not covered for.
Before you make the choice, it's important to read and understand all exclusions and assess carefully whether they suit your own personal circumstances.