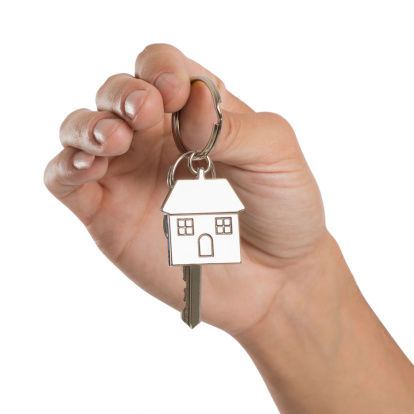 There are good landlords and there are bad landlords, but if you want to maintain a happy tenant – and a happy tenant is more likely to be a long-staying, prompt-paying tenant – you'll need to make sure you fit into the former category.
Canstar has done some investigating and come up with five mistakes landlords tend to make, which you should avoid if you want to make sure you're the best landlord on the block.
1. Being too friendly
While being a good landlord certainly involves having a good relationship with tenants, forging too close a bond with them is not a good idea. If you look on the people paying you rent as "buddies", you're less likely to keep a focused, business-like approach, and things can become less structured and unprofessional quite quickly. Always maintain a pleasant, polite rapport, but keep things business like.
2. Being too attached to the property
Australians have a love affair with property in general and sometimes it can be hard to keep an emotional distance from a property, particularly if you have lived in it and then moved and rented it out. But getting emotional when new tenants rearrange the garden furniture, or feeling aggrieved when they cover one wall in art that isn't to your taste is entirely irrelevant to proceedings and could potentially cloud your judgment. While tenants pay rent, the property is their home, and they are entitled to live in comfort and surrounded by a style of their choosing.
3. Inattention to repairs
Few things will aggravate a tenant more than a landlord who refuses to act on complaints or get things done. When a tenant has an issue, check it out as soon as you're able and act accordingly and promptly. Set a high standard by using reputable tradesmen or companies, instead of simply choosing the cheapest option because it?s not your home – if the job isn't done well, you're going to have an unhappy renter. Don't ignore minor repairs, as if left undone, these can lead to considerably more expense down the line.
4. Inattention to the rest of the market
If rental prices are rising in the neighbourhood, it's important to ensure you raise your rent too, not only for your own bottom line, but because waiting and then increasing the price in one giant leap later on is going to shock and frustrate tenants.
5. Treating it as a hobby
Plenty of time (and frequently money) has to be invested in letting out a property, so prospective landlords need to realise that what they are taking on is not a simple pastime but essentially a business, albeit possibly a sideline one. The property will need maintenance and it will occasionally require financial contributions, so make sure you've thought about the potential obligations, and if you're not prepared to put in some effort, it's probably best to forget the idea.
These are the common mistakes landlords can make that will directly affect their tenants. The biggest mistake a property investor can make, however, is not to have landlord insurance to safeguard the investment. Arranging suitable cover after looking at landlord insurance quotes will give the property investor peace of mind under a range of tenant defaults and damage. Canstar's landlord insurance star ratings comparison is a terrific starting point.