Investing for retirement is something that everyone should be doing, regardless of your age. Unfortunately, for a lot of people in their 20s, the word 'retirement' feels irrelevant because of its usual association with most people achieving it in their 60s and 70s.
To make the concept more relevant to people in their 20s, I often try to reframe the concept – instead of 'retirement' consider the goal of 'financial independence', which creates freedom of choice at any age. For example, if you can achieve financial independence in your 40s or 50s, then you can choose to reduce your work hours to spend time with your children, which usually becomes a higher priority at this life stage and before the kids have left home. Another example of the freedom you are trying to create is to enable you to change careers where you can afford a pay drop to start over, or to launch a new business without financial pressure. Maybe you want to stop working earlier than most people, become a nomad and go back to work later if you want to and are not interested in having a family at all. The point is, you can do whatever you want when you achieve financial independence, and you can start working towards this much sooner than you realise.
What are your priorities?
The first thing you need to do, and this goes for anything that is going to impact your future, is to decide what is important to you and what life you want to create for yourself. As mentioned above, if you are someone that wants a family at some point and you have decided that you don't want to struggle financially through that period, you'll probably be someone that wants to plan for that, and build up some savings/investments to accommodate.
If you are someone that doesn't want a family and just wants to travel the world, you'll probably place more emphasis on enjoying the now and may not need to save/invest as much in order to achieve that lifestyle.
Or, you might be someone that really hasn't made up their mind about most things in life but what you do know is that you like to 'live it up' and you want to work out how you can ensure you are able to live as big as you can for as long as possible and you don't mind working a bit longer to ensure this. Each of these examples would need their own specific plan to achieve the outcomes that are important to each person, they'll have different timelines, optimum investment contribution amounts and other investment strategies to ensure they are achieved.
Time is on your side
The beauty of youth is that you have so much time to leverage the power of compound interest. You might be thinking that you can't invest because you don't have any money, or you might be thinking it's too early to invest because you aren't at the peak of your earning capacity in your career. I would say both of these thoughts are common misconceptions and the truth is that you can achieve so much in the long term by doing little things today (you won't even feel like you are doing anything).
When I was at university, I heard about the government's co-contribution to Super (at that time for every $1 you contributed to Super, the government would match it up to $1,000 for low-income earners). I took advantage of that and put $20 per week into Super for each year that I qualified for the co-contribution (4 years). Just over 10 years later, that has helped my Super balance to be three times the average female Super balance (and two times the average male Super balance) compared to people in a similar age range and earning capacity. That flow-on effect will continue to benefit me into the future and may well help me to achieve financial independence ahead of the usual 'retirement' age. I was earning very little during this time, I had the usual rent and bills to pay, a very typical ramen noodle diet to keep the food cost down but I did not miss $20 per week, I barely noticed it.
Should a young person lock their wealth away in Super?
We are living in a time where the barriers to entry for investing have been lowered through technology improvements. You can literally start investing your cents in as little as 5 minutes through micro-investing Robo-advice apps available for download directly to your phone. Gone are the days where you had to have a minimum starting amount of $20,000 in cash to become an 'investor' if you wanted to put your money somewhere other than Cash or Super. People in their 20s can put their $20 anywhere at the moment, so where is the best place to put it?
Super is a fantastic investment vehicle, it's the most tax-effective vehicle available to Australians and, collectively we should be taking advantage of that more than we do. However, something to consider is accessibility. If you are in your 20s, you want to be careful not to lock all of your wealth away into something you potentially can't touch for another 40 years or so. The important thing for you will be to strike the right balance between investing in Super and outside of Super. How can we get Super ticking along in the background at an optimum level to achieve your longer-term goals from age 60, while we also build up your investments outside of Super to support all of your goals and allow accessibility at the right time before 60 if you will need it? That is where a good plan will come in, to help you work out how much to contribute to Super and Non-super investments to make sure you are achieving both your shorter and longer-term goals.
Get the right asset mix for you
Lastly, and to address a common misconception here, Super is not an investment, it's actually a structure or vehicle to invest through. Think of it like a coffee mug, the coffee or tea that goes inside the mug is the investment, the mug itself is Superannuation. People make critical investment mistakes when they invest in something that they are uncomfortable with or they don't know enough about. They might not realise how different assets will perform, what is a typical return on investment and how might their original invested amount change over time, will it produce income and what is a typical level of income to expect from the asset? Not understanding the answers to these questions based on the asset you have chosen can result in bad investment experiences for people and can cause them to react emotionally, selling when they shouldn't, in order to try to undo or get out of the investment. Getting the asset mix right for you from the beginning, therefore, is very important. If you get this right, then you will get the benefit of the long-term market returns, compounded year on year, and will be less likely to make mistakes or create losses by reacting emotionally when you become uncomfortable. The longer you can leave your investments, the better off you will be.
It goes without saying, if you want to understand more about what you should be doing financially to create the life you want, speak to a Financial Adviser to build a plan that's right for you, at whatever life stage you are at.
Main image source: Shutterstock (Imagentle)
---
If you're comparing Superannuation funds, the comparison table below displays some of the products currently available on Canstar's database for Australians aged 30-39 with a balance of up to $55,000, sorted by Star Rating (highest to lowest), followed by company name (alphabetical). Use Canstar's superannuation comparison selector to view a wider range of super funds.
Fee, performance and asset allocation information shown in the table above have been determined according to the investment profile in the Canstar Superannuation Star Ratings methodology that matches the age group specified above.
---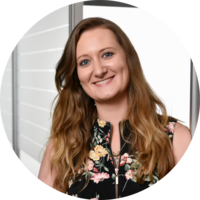 Having completed a Bachelor of Commerce (Accounting & Financial Planning) in 2009 commensurate with her start in the Financial Planning profession, Stevie-Jade has always taken the time to educate her clients to help them make informed decisions in their pursuit of creating wealth. In 2014, she became a Certified Financial Planner with the FPA. Passionate about the financial advice industry, Stevie-Jade spent time coaching financial planners at one of the Big Four banks, training and developing over 120 planners individually in the WA, SA and NT regions as well as inducting over 150 planners from all over Australia in national inductions. Stevie-Jade joined the Tribeca team in 2020 as a Senior Advisor after spending the prior 3 years building up a start-up Financial Planning business with no clients or referral sources, strengthening her business development skills and gaining operations and management experience. In line with Tribeca's purpose, she isn't afraid to take a different approach to financial advice and prefers a collaborative approach to helping her clients achieve their goals. Her personal goal is to help as many people throughout her career as possible.
---
Thanks for visiting Canstar, Australia's biggest financial comparison site*