A consumer watchdog report into the
private health insurance industry
has found that people have trouble understanding their policies, and are starting to choose cheaper policies with lower benefits.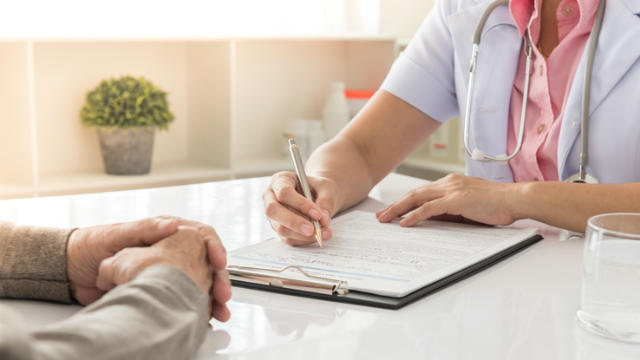 The Australian Competition and Consumer Commission (ACCC) released a report today highlighting concerns around the affordability of private health insurance and the complexity of policy information.
Based on 2015-16 information, the report found that 13.43 million Australians (over 55% of the population) have some form of private health cover, a small reduction in the percentage of people with health insurance.
"Recent consumer surveys suggest that this is, in part, a result of concerns regarding the affordability of private health insurance and the value that can be derived from policies," the report said.
According to the ACCC's findings, there was a small decline of 0.42% in the number of Australians holding hospital or combined hospital and extras cover.
Consumers choosing cheaper policies
One of the most significant findings is that consumers appear to be choosing cheaper private health insurance policies that come with fewer benefits.
Between June 2014 and June 2016 there was a 400,000 reduction in the number of hospital policies with no exclusions.
During the same time, an additional 600,000 hospital policies with exclusions were taken out.
'Highest level' of complaints due to policy misunderstandings
The ACCC has expressed concerns that consumers continue to have trouble understanding their policy, particularly when they try to make a claim.
"It is in the interests of both insurers and their customers to be clear and transparent about policy offerings," said ACCC Deputy Chair Delia Rickard.
"This helps people to make informed decisions about the level of insurance cover they need and can afford."
The report shows that consumer complaints to the Private Health Insurance Ombudsman (PHIO) increased for the third consecutive financial year.
But the year-on-year increase of 3.5% in consumer complaints followed much larger increases of 16% and 24.5% in 2013-14 and 2014-15 respectively.
PHIO also received "the highest level" of complaints regarding the benefits paid by private health insurers to consumers, which is over 30% of the total complaints in 2015-16.
"The main issue of consumer concern relating to benefits was hospital policies with unexpected exclusions and restrictions," said the report summary of key industry developments.
Some insurers have made improvements to how they provide information to consumers, including changes to their website content to make it more "user-friendly and informative".
"The ACCC will continue to advocate for all private health insurers to clearly communicate important policy information to current and prospective members in a timely manner," said Ms Rickard.