New analysis shows women own less property than men across Australia, but there are seven locations boasting some of the country's highest property prices where females are bucking that trend. Canstar reveals these areas and spoke to one woman who got on the property ladder at 27 in a bid to create her own financial freedom.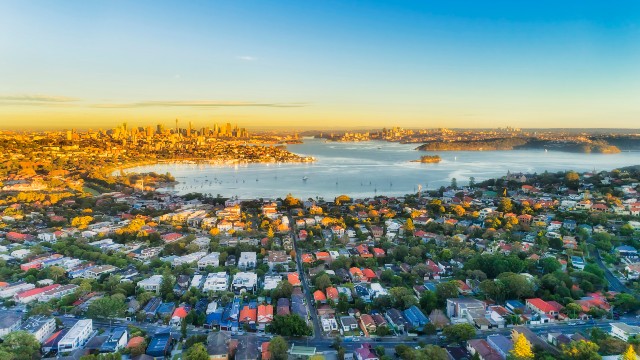 Today, on International Women's Day, property research house CoreLogic released its inaugural Women and Property: State of Play report that analysed rates of female property ownership in Australia.
It found 26.2% of properties analysed were owned exclusively by females, compared to 29.9% of properties that were exclusively male-owned.
Further, 43.9% of properties analysed were owned jointly by at least one female and one male, which the researchers said would suggest women have at least part ownership of 70.1% of properties, and men 73.8%.
The biggest gap between men and women owning property was found across Regional Western Australia, where females exclusively owned 19.8% of properties analysed compared to 29.3% owned by men.
Interestingly, females owned greater proportions of real estate than men in areas where median house prices were well above the national average, such as in Melbourne and Sydney, while men owned more property in less-expensive areas.
CoreLogic's report was based on Australian properties where the gender of the owner could be inferred as being male or female using data on first names. This represented 41.2% of properties in Australia. Gender identities other than male and female were not highlighted in this report.
While CoreLogic's report depicts lower rates of female property ownership in Australia, it's worth considering findings from the Australian Bureau of Statistics (ABS) in December that showed a greater proportion of women (58.6%) own their own homes than men (55.5%), either with a mortgage or debt-free.
Top 7 areas where women own more property than men
| Property location | Proportion owned exclusively by females | Proportion owned exclusively by males |
| --- | --- | --- |
| Sydney's Eastern Suburbs | 34.8% | 31.7% |
| Melbourne – Inner East | 33.8% | 31.1% |
| Melbourne – Inner South | 32.6% | 27.6% |
| Sydney – North Sydney and Hornsby | 30.6% | 28.9% |
| Mornington Peninsula | 27.2% | 26.5% |
| Brisbane – West | 26.9% | 25.7% |
| Geelong | 26.9% | 26.4% |
Source: CoreLogic's Women and Property: State of Play report, 8 March 2021. List represents rates of property ownership where a greater proportion of women exclusively owned property than men in each location, ordered by largest to smallest percentage of exclusively female-owned property proportions. The number of properties analysed by CoreLogic differed at each location.
Gender pay gap means it takes 10 months longer for women to buy property
CoreLogic International's Milena Malev said lower earnings among women presented a barrier to property ownership.
"In that sense women, particularly single women, may be even more disadvantaged in trying to access property ownership because they need that income to save for a deposit," Ms Malev, the General Manager of Financial Services and Insurance Solutions, said.
CoreLogic calculated it would take women 10 months more than men to save for a 20% deposit on the median Australian dwelling value as at January 2021, based on average weekly full-time earnings for men and women.
"The implications of this are vast. It means men get access to housing sooner, they have more time in market, and therefore have greater wealth accumulation as well," Ms Malev said.
Canstar money expert Effie Zahos said this delay could put women at a disadvantage, especially in today's booming property market.
"An additional 10 months to save for a deposit in a rising property market makes a huge difference to whether women are able to jump in and seize an opportunity or not," Ms Zahos said.
"Prices are going up and so is the deposit required, so they're chasing their tail."
Property an important step to a better retirement, experts say
Income level and superannuation are often considered some of the main avenues to creating wealth in retirement, but property is another vehicle that help could contribute to greater financial security and a more comfortable retirement.
Ms Malev said the wealth gap of property ownership highlighted in CoreLogic's report would become a particular challenge for women at retirement.
"It's well documented that if you still have rental or mortgage costs at the time you retire, then you have a much higher incidence of falling into poverty," she said.
Ms Zahos said women needed to consider how they could jump into the property market while the gender pay gap still exists.
"That may mean partnering with someone, co-borrowing, going out to a regional area where there is a substantial discount compared to cities, or maybe it's a case of talking to an accountant and jumping into investing," she said.
Single, female homeowner finds financial freedom in home ownership
Canstar spoke with a single female homeowner who used her hard-earned savings of $110,000 for a deposit to buy her first house in Brisbane.
Beth purchased her own three-bedroom townhouse in 2019 at the age of 27, with a little help from her parents who gifted her a small amount of money to avoid having to pay expensive lenders mortgage insurance (LMI) premiums.
Beth was able to show a history of regular saving habits in her bank statements and consistent contract work over a five-year period, which helped her secure approval for a loan despite initial concerns about how contract work in the arts industry might be perceived by a bank.
Beth said the decision to buy her own home would have a "tremendous" impact on her future financial wellbeing.
"I'd always thought I wouldn't be able to buy a place until I had a partner's help, but this property popped up at the exact time I was tentatively looking and was within my price range," Beth told Canstar.
"Every time my mortgage repayment is deducted from my bank account, I think about how I'm slowly starting to own more of it."
With the help of a budgeting spreadsheet, Beth's goal is to get to a point of financial freedom where her home is paid off and she only needs to cover the cost of food and bills.
---