Canstar analysis reveals the recent spate of announcements from lenders around changes to serviceability floor rates may actually be creating false hope for borrowers.
As the race for customer market share during spring property season heats up, Westpac announced this week that it would lower its serviceability floor again, this time from 5.75% to 5.35% on 30 September, including for all its subsidiary banks – Bank of Melbourne, BankSA and St. George.
The affordability – or "serviceability" – calculation is a test designed to see if people could afford to pay off their home loan if there was an interest rate hike. Lowering the rate could make it easier for some borrowers to qualify for a home loan and increase their borrowing power, at least in theory.
Until recently, banks were required to apply an interest rate of at least 7% – more commonly 7.25% – to that equation. However, this minimum rate has been removed.
Instead, APRA announced in July its recommendation that banks should now add at least 2.5% – called a buffer rate – to the advertised interest rate on the loan. As an alternative, banks could also set their own "serviceability floor rate".
ANZ, Commonwealth Bank, National Australia Bank and Westpac have all reduced the interest rate in their serviceability calculations of the home loan application process since that time.
But lower serviceability rates may be creating some false hope for some borrowers.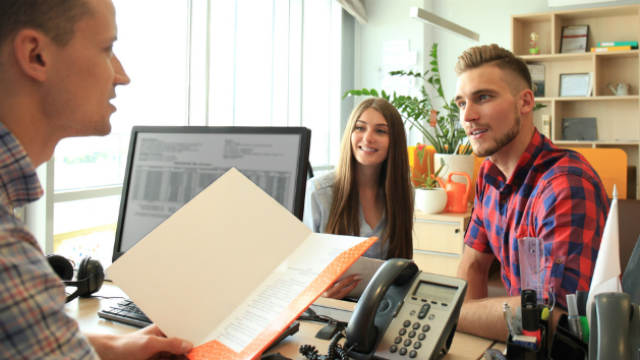 Canstar money expert Effie Zahos said there's no denying lower home loan serviceability rates could see home buyers take out bigger mortgages – up to $95,000 bigger for Westpac customers now, according to Canstar analysis – but they may not necessarily have access to these rates anyway.
"It all depends on the interest rate of the loan that the consumer finally settles on," Ms Zahos said.
"The confusion for consumers rests with the fact that banks may be able to set their own 'stress tests' but under APRA's guidelines, they must adopt an interest rate buffer of at least 2.5% over the advertised rate on the loan the customer's applying for.
"For a homeowner's application to be stress-tested at Westpac's lowered floor rate of 5.35%, it would mean the interest rate for their chosen home loan would need to be just 2.85% – the 2.85% rate and the 2.5% buffer. Westpac does not offer a home loan at this rate."
Canstar's website showed the lowest variable rate on offer from Westpac is 3.43% (comparison rate 3.44%) at the time of writing, meaning potential borrowers would actually be assessed at 5.93%, not the 5.35% serviceability floor.
Ms Zahos said the changes may have a positive benefit for borrowers eventually, but the lower floor rates probably wouldn't make much of a difference until there was another round – or two – of cash rate cuts.
"At the end of the day, it's the actual home loan rate that most consumers should be concerned about right now," she said.
Interest rates have been going down overall in recent months, which may be welcome news for borrowers looking for the best home loan for their needs. For instance, Australia's largest bank, the Commonwealth Bank, cut interest rates on some of its fixed rate home loans by as much as 0.90 percentage points on Tuesday.
Image source: Nils Versemann (Shutterstock)