Many Australian seniors want to have an additional source of income during retirement, rather than relying solely on either the Age Pension or superannuation. But where might that income come from?
More seniors than ever before are retiring without fully paying off their mortgage debt. There has been a 28% increase in the number of Australians aged 65 and over who have held a mortgage over the past 3 years, according to ING Direct's 2016 survey. The average mortgage debt upon retiring is now $158,000, thanks to rising property prices and an increasing age for people to take out a mortgage on their first home.
In fact, financial security is the number one concern of most retirees:

Since we know that the average superannuation balance is not enough to pay off a mortgage, and living on the Age Pension is a tight squeeze, seniors will need to employ new retirement income strategies. In this article, we discuss 8 of the most commonly used retirement income strategies and how you could put them to your advantage.
1. Reverse mortgage as a retirement income source
Our research indicates that the general rule is that you can't rent out your property while it has a reverse mortgage over it, with most lenders not allowing it at all. The property needs to remain as the principal place of residence for the person taking out the reverse mortgage, because reverse mortgages were primarily designed to enable seniors to stay in their own home during retirement.
There are some exceptions; for example, when the person passes away, some lenders may allow the property to be leased for up to 12 months while it is being sold, which is when the mortgage requires repayment. However, it is not generally possible to rent out your home in the traditional sense, with long-term leases, while you are living and hold a reverse mortgage.
In some instances, it may be possible to use short-term rental options such as renting out your home while you go on an extended holiday – and in fact, our 2017 winner, Heartland Seniors Finance, allows this. Heartland Seniors Finance also offers an Aged Care option for seniors living in residential aged care to rent out their property, and an Investment Property option for seniors who have a reverse mortgage over an investment property.
Compare Reverse Mortgages with CANSTAR
2. Part-Time Work
As of ABS data from 2014-15, the number of over-45s who intend to continue working until they are 70 has nearly tripled in the past decade, from 8% to 23%.
Of the 3.1 million full-time workers aged 45 and over who were surveyed, 2.5 million intended to retire, but 404,600 intended to continue working and never retire. (243,600 were not sure.)
Of the 1.4 million part-time workers aged 45 and over who were surveyed, 1.1 million intended to retire, but 154,200 intended to continue working and never retire. (141,400 were not sure.)
After all, you can earn the Age Pension while you continue to work part-time. So if you like your job, why not just "downsize" it instead of retiring altogether? For those who were intending to retire soon, approximately 40% said they would switch to part-time work as a transition into retirement.
Or you could find a new, less intense job to give you some part-time retirement income. If you need to retrain, the government offers a Pensioner Education Supplement to help those on certain pensions pay to study before starting a new career, and there is Austudy for non-pensioners. Temporary employment agencies can be helpful because you can let them know what skills you have and when you are available, and their job is to find jobs to suit you.
Choosing to retire later has many benefits for those who remain physically and mentally capable of working. One of the main benefits is earning more in superannuation and therefore having more savings on which to retire. On top of that, you don't pay tax on your super income from age 60. We've found the difference in super balance between working until 65 and working until 70 can be around $200,000 or more.
Another – less obvious – benefit of continuing to work in a part-time capacity is staying socially connected. When you've been working somewhere for a while, those relationships become vitally important, and retirement can create a gulf of disconnection for the unprepared.
3. Babysitting or After School Care
With working parents on the rise, and childcare centres not cheap at all, there's a growing gap in affordable childcare options. You can babysit for a small fee or run a small After School Care program from home, as long as you have a Blue Card, Working With Children Check, and an ABN (Australian Business Number). Most school-aged kids just need a safe place to do their homework and eat an afternoon snack for a couple of hours until their folks get home from work.
4. Make the most of your account-based pension or other investments
If you are of retirement age, an account-based pension is easy to set up. Most super funds have specially designed accounts for pensions, offering you the ability to draw down your account balance at regular intervals (e.g. monthly, quarterly, half-yearly, or annually). Find out more about how account-based pensions work here.
Compare Account-Based Pensions
We also research and rate a range of other investment products that may be able to provide a source of income via dividends:
Of course, it's always wise to obtain professional financial advice before making decisions about your retirement income planning and investment choices. The right investment choice for you will depend on your own personal financial situation, objectives and goals, risk profile, and needs.
5. Walk the dog(s)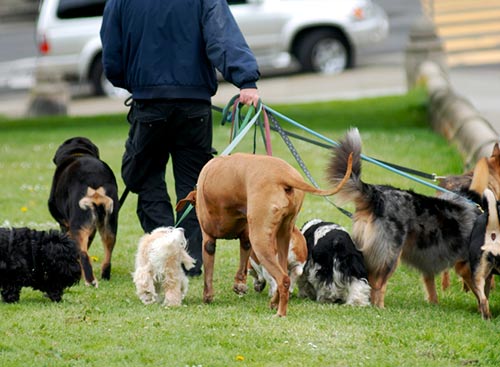 If you like dogs, or have a well-behaved dog of your own, why not add other dogs to your daily walking routine? Start slowly, maybe one new dog at a time, to be sure that the dogs are introduced to each other gradually and make friends. Use a leash at all times and stick to dogs that are not too big for you to manage comfortably.
6. Selling crafts or skills from home
Websites like eBay, Etsy, and Gumtree have made it easy for anyone familiar with the internet to sign up as a vendor and sell their homemade crafts – or even just the old stuff you have lying around home that you never use.
What about if you don't make crafts or have stuff to sell, but you do have skills that are not being used right now? You could start cooking classes, or advertise your mechanic skills for hire on Gumtree like my previous mechanic used to before he hung up his spanner for good.
You don't even need to own a house to work "from home". There is a growing trend for Grey Nomads travelling Australia, as if a lap of this sunburnt land has become a right of passage to begin one's retirement. At many caravan parks, you'll see signs at the entrance advertising the skills of retirees who are still making money doing what they love:
"Cheap hairdressing at Site 70."
"Need a handyman? Ask Site 92."
TheGreyNomads.com.au also encourages travelling retirees who still have their strength to sign up for casual cleaning jobs or mechanic and handyman maintenance tasks. You can even sign up for the "camp hosting program" run by the National Parks and Wildlife Service, to get a free campsite in exchange for manning the reception booth for a few hours. Every little bit of savings helps fuel the van, after all.
Pros and Cons of Downsizing Your Home When You Retire
7. Become the teacher
Spent a lifetime learning? Share your wisdom by advertising as a casual tutor for your local school, becoming an exam assistant for an hourly wage, or signing up to a tutoring agency.
Or if you're not keen on spending too much time around the young'uns, why not become a teacher for your friends your own age? Many retirement villages will let you teach a class in the activity hall, such as seniors' aerobics, model airplane making, pottery, cooking, or any other hobbies that you know enough about.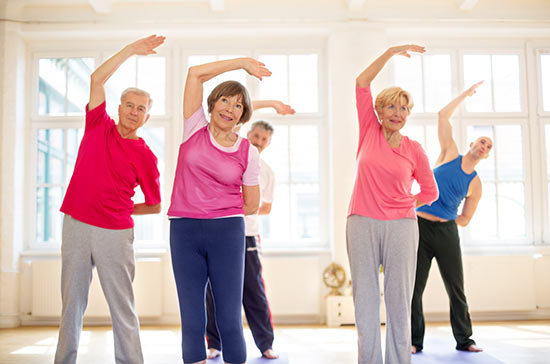 8. Go off the grid
How much do you pay in electricity every year, or in groceries that you could have grown in your own backyard? Going off the grid means learning how to produce most of your own food and water, manage your own waste, and pay next to nothing in electricity bills. You might even sell the family home and rebuild with cheaper, more sustainable materials that can give you better insulation (think the ecoshelta method).
Prefabricated @ecoshelta pods stand up to rugged locations like #Australia's #Outback: https://t.co/UlBpi4xGtE pic.twitter.com/evwglb8YpX

— All About Aluminium (@aluminiumleader) August 29, 2016
This is not just a money saving tip – you can also make a tidy income by selling the vegetables you've grown but not eaten yet, or the extra fertiliser created by your household goat/pig/cow. Check out off-the-grid website YourWay for tips on how to make the transition to self-sufficiency.