With the government recently making a number of superannuation and retirement income-related changes, it's worth understanding what an account based pension is
What is an account-based pension?
Account based pensions, previously known as allocated pensions, are a means of rolling over superannuation upon retirement to provide a regular and tax-effective income stream.
Thanks to the superannuation guarantee (SG) scheme that has been in place for almost 25 years now, most workers in Australia have some superannuation when they retire. At that point – and once they have reached their preservation age – workers can either:
| | |
| --- | --- |
| | Withdraw their superannuation as a lump sum to spend or invest elsewhere. |
| | Use their superannuation to purchase or "roll" into an account-based pension. |
| | Withdraw part of their superannuation as a lump sum and convert the remainder to an account-based pension. |
You can also currently work part-time and convert all or part of your pension to a "pre-retirement pension". This is explained further in our transition to retirement article.
How does an account-based pension work?
From an investment point of view, an account-based pension works in a very similar way to a superannuation fund. You need to choose a fund provider (most superannuation fund providers also offer an account-based pension) and choose the mix of investments that you want to include in your pension. This has a wide range that spreads from holding cash only through to investing 100% in shares – and any mix of investment in between.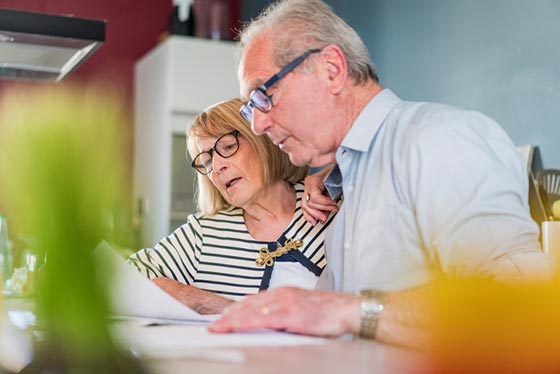 A significant advantage of account-based pensions is that the investment earnings are tax free. This contrasts to the investment earning rate of 15% within superannuation funds and your marginal tax rate on investments held directly by you.
Please note that the government has recently passed legislation to impose a cap of $1.6 million that can be moved into the tax-free pension phase. It has also passed legislation to tax account based pension earnings on transition to retirement pensions at up to 15% (pension payments to remain tax free from age 60).
How much do I have to withdraw each year?
Partially because of the tax benefits afforded this type of account structure, the government has set minimum amounts that you must withdraw from your account based pension each year. The minimum amount is a percentage of your account balance, based on your age, as follows:
Please note that there is no maximum drawdown amount. Also note that additional regular or lump sum payments can be taken out at any time. Account holders will usually have the option to have pension payments made monthly, quarterly or annually.
Will I get the Age Pension if I also have an account-based pension?
The amount of age pension you're entitled to is determined by applying an income test and an assets test. The test that results in the lowest age pension being paid to you is the one Centrelink will apply, however bear in mind this may change over time. We've explained how the Age Pension works in more detail here.
Case Study: Nadia takes out an account-based pension
Nadia is 61 and single. She invests $150,000 in an account-based pension on 1 July 2013. Based on her age, she must take out a minimum of 4% of her investment, which is $6,000, during the financial year. Nadia decides to draw down $500 every month to supplement her income from her part-time job.
Anything else?
It is also worth noting that you can change your mind! You can cease an account-based pension if you wish by closing the account and taking the account balance as a lump sum. Please seek personal financial advice before doing so, though, as you may not be able to recommence an account-based pension again down the track if you regret your decision.
You should also note that an account-based pension is simply a form of tax-effective investment and not a guaranteed income stream. As such – and depending on the amount initially invested and your financial needs in retirement – you may find that your money runs out before you do!
If the reverse turns out to be the case, any money that remains in your account-based pension may be paid out to your dependents or your estate.