If you're a property investor, your accountant or real estate agent may have recommended that you speak to a quantity surveyor.
So what exactly does a quantity surveyor do? And how could they help you to maximise your tax deductions?
What is a quantity surveyor?
"Quantity surveyors are qualified professionals who specialise in building measurement and estimating the value of construction costs," Bradley Beer, chief executive of quantity surveying firm BMT Tax Depreciation, told Canstar.
To work as a quantity surveyor in Australia, you must have completed an accredited tertiary qualification. Courses are accredited by the Australian Institute of Quantity Surveyors (AIQS), the professional standards body for quantity surveyors, and include a bachelor of construction management. To become an Associate/Member level member of the AIQS, you are then required to do two years' worth of "on the job" logbook experience and undergo a professional competence interview.
What does a quantity surveyor do?
Quantity surveyors can estimate and monitor construction costs at various stages throughout a building's construction, according to the AIQS. For example, during the feasibility stage, quantity surveyors can use their knowledge of construction methods and costs to advise on what the most economical approach will be. During construction, quantity surveyors can value progress payments at regular intervals and value any changes to the building.
"Quantity surveying roles can vary from working with builders and estimating how much a particular project will cost, to being an expert witness in court arguing one side of a particular building dispute," Tyron Hyde, chief executive of quantity surveying organisation Washington Brown, said.
In addition to working with businesses such as banks, developers and lawyers, quantity surveyors can also work with consumers. For example, Mr Hyde said this might involve preparing depreciation schedules (more on this to come), sinking funds (money set aside to pay for future maintenance and repairs) and insurance replacement reports.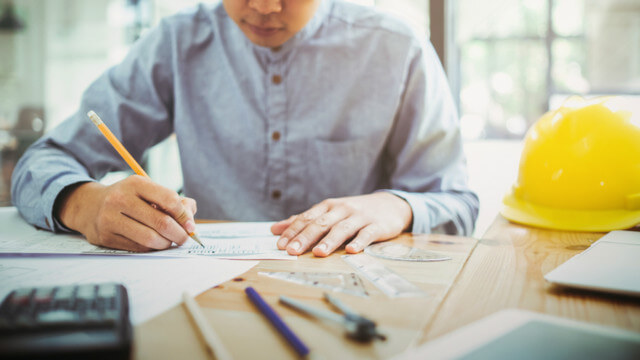 Why might an investor need a quantity surveyor?
Property investors may benefit from hiring a specialist quantity surveyor to prepare a comprehensive tax depreciation schedule. This is a report that outlines the impact of wear and tear on your property's value and how much you can claim as a deduction at tax time. This can be used each financial year when preparing your tax return.
Quantity surveyors are one of the few professions the Australian Taxation Office (ATO) says are qualified to calculate the value of items for the purposes of depreciation. For example, an accountant is not qualified to prepare this report if your property was built after 1985. However, it's worth keeping in mind that not all quantity surveyor's will specialise in tax depreciation and if they do provide depreciation reports, they must be registered tax agents.
Property investors may also wish to call in a quantity surveyor during various stages of construction. For example, to estimate costs and establish a budget during the feasibility stage, or to ensure the project stays on budget during the design stage.
When should you see a quantity surveyor for a tax depreciation schedule?
It's best to order a tax depreciation schedule as soon after settlement as possible, Mr Beer said. This can help ensure that you are claiming everything that you're entitled to.
A quality tax depreciation schedule will cost between $600 to $770, according to Mr Hyde. However, this can vary depending on the quantity surveyor, the property in question and sometimes even the time of the year. A depreciation schedule will generally be valid for the life of the property (40 years) so you'll typically only need to get one.
It may also be useful to see a quantity surveyor for a depreciation estimate if you're considering buying an investment property and want to know its depreciation potential, Mr Beer said.
"A depreciation estimate can be quite useful for investors who are crunching their numbers to determine the affordability of a property they are considering purchasing," he said. "This can help investors determine their after-tax position to discover the true cost of holding a property."
Is getting a professional depreciation report worthwhile?
Hiring a quantity surveyor to prepare a comprehensive depreciation schedule may be worthwhile to help you maximise your tax deductions. Depreciation is generally the second biggest tax deduction property investors can claim, however, some investors don't appear to be making the most of it.
During the 2016/2017 financial year, ATO statistics found that the average depreciation deductions were $3,748. This was made up of an average of $2,385 in capital works depreciation deductions and $1,363 in plant and equipment depreciation deductions.
Mr Hyde said he believes that many people don't claim depreciation because they either don't know that property depreciation exists or they think it's not worthwhile to get a depreciation schedule prepared.
If you're tossing up whether to get a depreciation schedule, you might find it useful to use an online depreciation calculator to get an estimation of deductions. It's also worth bearing in mind that some quantity surveyors will offer guarantees whereby if you don't get more than the fee in deductions in the first 12 months, you won't be charged.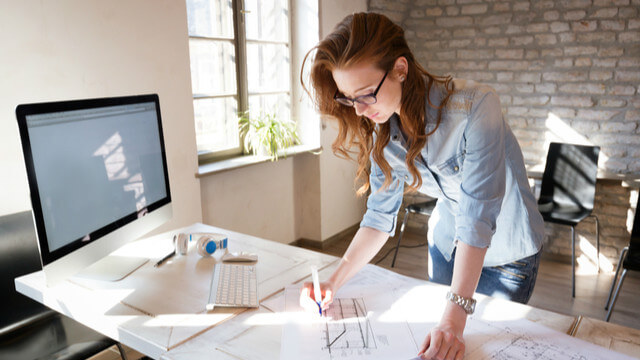 What to look for in a quantity surveyor
If you're looking to hire a quantity surveyor to do a depreciation schedule, keep in mind that not all quantity surveyors specialise in this. Therefore, it can be a good idea to choose a firm that specialises in tax depreciation, as they are likely to have up-to-date knowledge on current ATO Tax Rulings.
Quantity surveying firms who provide tax depreciation schedules are also legally required to be registered tax agents with the Tax Practitioner Board. You can search the firm on the Tax Practitioner Board's website. It's can also be worth checking whether the quantity surveyor is a member of the AIQS. The AIQS membership register can be found here.
Additionally, you may want to ask your quantity surveyor whether they provide any incentives or commissions to their referrers (for example, if you have been referred to the firm by your tax adviser or real estate agent), Mr Beer recommended.
"You want to use the best in the business, not the quantity surveyor who is paying the most [to whoever refers clients to them]," he said.
Main image source: I Believe I Can Fly/Shutterstock.com
Thanks for visiting Canstar, Australia's biggest financial comparison site*