For property investors, making money through increased profits, as well as building wealth, can be priorities. When it comes to tax time, there are steps you can take to maximise the benefits of your real estate investment. Leah Oliver from Minnik Chartered Accountants explains.
With the end of the financial year fast approaching, property investors are thinking about their tax. In this article, I share tax tips and advice you may like to consider to help maximise the tax benefits of your property investment.
20 tax tips for property investors
Understand how your property investments are performing, and get your data in order by maintaining a personal accounting file, using software such as Xero.
Connect bank accounts in your accounting file, ensure your bank feeds start from 1 July, bring your bookkeeping up to date and reconcile all personal bank, card and loan accounts.
Upload supporting documents to your accounting file and attach them to transactions, using an app like HubDoc for paperless efficiency and storage.
Review property agent and online platform annual statements (e.g. from Airbnb if you use it) for accuracy, to ensure all income and applicable deductions are included.
Obtain annual, six-monthly or quarterly statements for body corporate rates and levies, where applicable, and upload them to your file.
Gather loan statements for your properties with home loans, to calculate your possible interest and borrowing cost deductions.
Upload quarterly statements for council and water rates.
Upload annual statements for your property insurance policies.
When you purchase or transition a primary place of residence to an investment property, be sure to obtain a valuation for it, register the property with the state revenue office, apply for an annual land tax notice of assessment, and include this in your accounting file.
Upload invoices and receipts from gardeners, cleaners, pest controllers and so on. For holiday houses, include invoices for utilities like electricity and gas, along with internet, replenishing of supplies and incidentals of running the business.
Upload copies of invoices for tradespeople, and make it clear whether the spend is for repairs to an existing asset or structure or for renovations, as this could have income tax or capital gains tax implications.
For relatively new or renovated properties (i.e. within the last 10 years), arrange a Depreciation Schedule with a quantity surveyor.
Ensure office-related deductions in relation to your properties are being captured in your file – these could include deductions for stationery, postage and telephone costs.
Prepare details of unforeseen circumstances (e.g. legal disputes or natural disasters), and include details of any extra costs you incurred as a result.
Prepare details of other sundry items not mentioned above – if you are unsure of a claim, give your accountant as much information as you can and ask them for advice.
For properties you purchased during the financial year, upload copies of the signed contracts of sale, settlement statements, and legal invoices for future capital gains tax purposes.
For properties you purchased during the financial year, also include the date the property became 'available for rent' (i.e. the date you advertised it to tenants).
For properties you sold in the financial year, include copies of the signed contracts of sale, settlement statements, and legal invoices from both the point of sale and the original time you purchased it, for capital gains tax purposes.
For properties you sold in the financial year, include a timeline of the life of the property, including details about factors such as date ranges for when you used it as a principal place of residence vs. as an investment property, periods of building or renovation, times of vacancy, and out-of-the-ordinary events. This information is, again, for capital gains tax purposes.
Contact your accountant or adviser and arrange an annual tax plan for you and your family, to help ensure you are making sensible investment decisions, accessing the tax savings you're entitled to in the current year, and planning for the financial year(s) ahead.
Main image source: Creativa Images/Shutterstock.com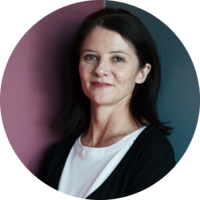 Minnik's professional group encompasses not only accounting and tax services, but also wealth strategy, finance and legal services. Leah is passionate about personal wealth consulting and assisting business owners to achieve financial freedom. You can follow her on LinkedIn.
---
Thanks for visiting Canstar, Australia's biggest financial comparison site*