The Australian Government's new deposit scheme for first home buyers might not officially open until 1 January, but one lender is already taking enquiries for interested buyers to secure their spot on a waitlist.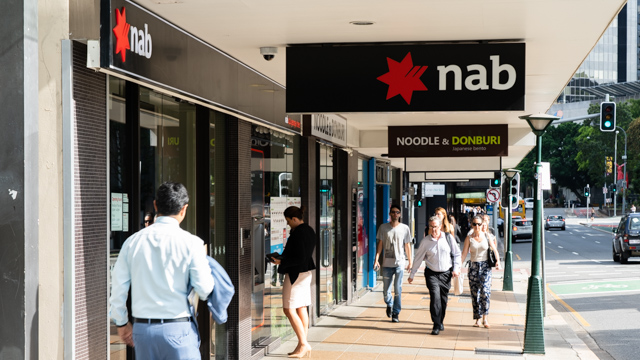 National Australia Bank (NAB) announced on Tuesday it had started accepting expressions of interest from Australians wanting to participate in the First Home Loan Deposit Scheme (FHLDS).
NAB is one of 27 lenders who will be able to offer loans under the scheme, which is set to allow some low- and middle-income earners to secure a partially government-guaranteed loan with a deposit of as little as 5% of a property's value.
How to get on NAB's waitlist for the First Home Loan Deposit Scheme
NAB is now taking enquiries online or via phone to a specialised home lending team (on 13 60 50).
A NAB spokesperson told Canstar the expressions of interest was like a waitlist and would help make the formal application process for a FHLDS home loan simple.
"What will happen is you can call the specialised number and speak to one of our bankers," the spokesperson said.
"They'll talk you through the scheme and whether you will likely be eligible based on your individual situation and home-buying plans."
The spokesperson said one of NAB's home lending specialists would then contact you from 1 January, 2020 to put you through the formal FHLDS application process.
The same process would apply if the enquiry was made on the website, according to NAB.
"We know there's a lot of people who are really keen to participate," the NAB representative said.
"So rather than everyone waiting a couple more weeks, you can just get a good guide as to whether you'll be eligible now."
NAB has not yet disclosed the interest rates prospective buyers could be charged under the loan scheme, but the government has specified that eligible customers would not be charged higher interest rates than equivalent customers outside of the scheme who take out a regular home loan.
First home buyers applying for the scheme via NAB may also be eligible for a $2,000 cash bonus.
The scheme's first round is available to 10,000 eligible first home buyers who are purchasing properties that meet certain criteria, including fitting under a price cap based on their geographical area.
Applications at the major bank lenders involved in the first round of the scheme – NAB and Commonwealth Bank – open from 1 January, while non-major lenders start accepting applications from 1 February.