One of Australia's largest banks has introduced new cash bonus deals for refinancers and new customers, including those who secure a loan through the Government's new first home buyer deposit scheme. It has dropped some variable home loan rates, too.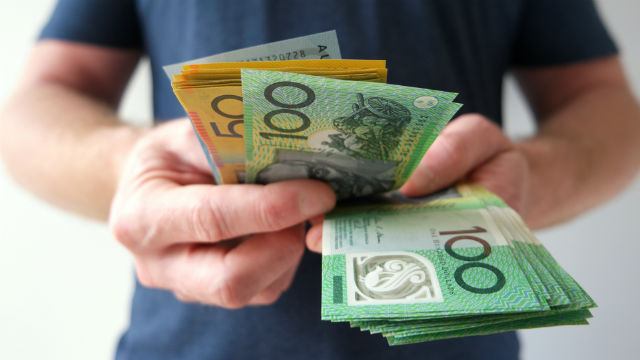 National Australia Bank (NAB) lowered its Base Variable Rate Home Loan by 0.11 percentage points for owner occupiers with a loan-to-value ratio (LVR) of up to 80% who pay principal and interest (P&I), effective from Thursday.
A NAB spokesperson told Canstar this new rate would be available to people who:
Switch loans to NAB: New customers with at least $20,000 left on their mortgage who refinance their loan with NAB.
Have an existing NAB home loan: Available to existing NAB customers who decide to extend their loan amount by $20,000 (the new rate would apply to the total loan amount).
The news doesn't stop there. NAB says it is also offering cash bonuses to:
Customers who switch home loans to NAB from another bank with a loan of at least $250,000: $4,000
New borrowers with a loan of at least $250,000: $2,000
Both cash bonuses would apply for a limited time, to loans drawn down between 1 January and 30 June next year, and would be deposited into a NAB account after the home loan application or transfer process is complete.
According to NAB Executive General Manager, Leigh O'Neill, first home buyers who secure a government-guaranteed home loan through the First Home Loan Deposit Scheme (FHLDS) would also be able to receive the $2,000 cash bonus.
NAB has been the only lender confirmed to be a part of the scheme so far. Eligible low- and middle-income earners can submit applications for the FHLDS to NAB from 1 January with a deposit of as little as 5% of a property's value.
Canstar finance expert Steve Mickenbecker said the cash payments were further evidence that Australian banks were hungry for new loan customers. The interest rate cut reflected the fiercely competitive nature of the market at present, he said.
"We're seeing absolute record all-time-low rates and this cut puts NAB's Base Variable Rate for owner-occupiers in the lowest price quarter of loans on Canstar's database," Mr Mickenbecker said.
"It's not just the small players who are being competitive – it's the big four as well."
NAB also reduced some other owner-occupier and investment P&I home loan rates, by 0.11 percentage points, from Thursday. This included the NAB Base Variable Rate Home Loan for owner occupiers with an LVR of at least 80%, which now has a rate of 3.29% (comparison rate 3.29%), and the investment options of the Base Variable Rate loans for customers with LVRs of either up to 80% or at least 80% of a property's value, reduced to 3.39% and 3.59%, respectively (comparison rates 3.39% and 3.59%, respectively).