Property research firm Propertyology has identified Australia's top 10 infrastructure projects and the property markets they may influence.
From new train stations and shopping centres to schools and roads there are constantly a range of infrastructure projects around Australia. While these developments may be important to their respective communities, it doesn't mean that they'll have much (if any) bearing on local property markets. Propertyology believes that the impact of major projects depends on the scale of the economic benefits relative to the size of the community.
For example, a $10 billion infrastructure project within a large capital city may have no direct bearing on that city's property market performance, whereas a $100 million project in a completely different part of Australia may generate significant momentum for its property market.
Right now, the pipeline of major projects across Australia has never been bigger. Infrastructure Australia has 147 major project proposals, including a 2020 Priority List of 17 projects worth more than $58 billion. The various state and local governments collectively have an even bigger list of projects.
Propertyology has looked at the projects around Australia and have identified the top 10 in respect to their potential influence on property markets. This is loosely defined as the combined sum of the jobs created during construction, the post-construction jobs, those job volumes relative to the total volume of jobs within that city, the broader economic benefit, and whether or not the project creates a legacy of improved local sentiment.
Here is a list of the top 10 projects and the 28 locations, spanning five states, that may benefit.
1. Inland Rail Project
What is it? A $10 billion, 1700-kilometre rail infrastructure project connecting ports in Melbourne and Brisbane to meet demand for an anticipated 75% increase in Australia's freight over the next decade.
Already under construction and slated for completion in 2025, the inland route was strategically chosen to more efficiently transport food and general cargo throughout the eastern states and to reduce the volume of trucks on highways.
Completion of the project will provide enormous scope for Australia's vast agricultural precincts to ramp up production as a global giant food supplier. A number of large freight terminals and logistic hubs are being developed along the route in Victoria, New South Wales and Queensland.
About 16,000 jobs are expected to be created during the construction phase and the post-construction economic benefits for regional communities will be substantial.
This project earns the top spot given the considerable scale of economic benefits relative to the population sizes of the regional towns it will affect.
Locations that may benefit: NSW: Albury-Wodonga, Armidale, Dubbo, Griffith, Narrabri, Parkes, Wagga Wagga; Queensland: Beaudesert, Goondiwindi, Toowoomba; Victoria: Albury-Wodonga, Bendigo, Seymour, Shepparton
2. GFG Alliance Steelworks
What is it? A $600 million development of a new steel mill at Whyalla by British billionaire, Sanjeev Gupta.
With construction due to commence in late 2020, the project will enable steel production to be double the volume of the existing plant while Mr Gupta's $500 million Cultana solar farm is likely to vastly improve energy costs. It is estimated the project will create 1,500 jobs.
Location that may benefit: Whyalla, South Australia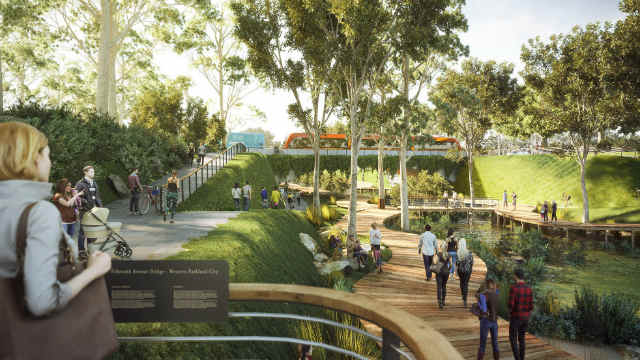 3. Western Parkland City
What is it? A series of major projects worth roughly $20 billion to develop a new city in Sydney's outer west.
By 2036, the new Western Parkland City is estimated to have a population of 1.5 million, 185,000 residential dwellings and 200,000 jobs.
The $5.3 billion Nancy-Bird Walton airport will be the cornerstone of the region. Scheduled to commence operations in 2026, the airport is said to create almost 30,000 jobs.
The airport surrounds will be engulfed by businesses in aerospace, defence, manufacturing, health, agribusiness, logistics, retail and education. This Aerotropolis will be developed in 10 stages over 16 years and include numerous residential projects.
A further $3.6 billion is being invested to develop road networks and $2.5 billion on hospital infrastructure. Construction has also recently commenced on an $11 billion Sydney Metro Western Sydney rail project which is estimated to create 14,000 jobs.
Location that may benefit: Sydney, NSW
4. Australia-Singapore Military Training Initiative
What is it? Singapore has committed to investing $2.25 billion for Australia to provide advance military training to up to 14,000 Singaporean military personnel every year for 25 years.
In late 2018, Laing O'Rourke was awarded a $800 million contract to redevelop existing training facilities at Shoalwater (one hour north of Rockhampton) with 450 jobs anticipated at peak construction. A new $1 billion purpose-built military training facility will also be developed at Greenvale (north-west of Townsville).
In addition to construction jobs, the 25-year provision of goods and services to trainees will provide long-term economic benefits to the already improved momentum in Rockhampton and Townsville, increasing the demand for real estate in both regional cities.
Locations that may benefit: Rockhampton and Townsville, Queensland
5. Maroochydore City
What is it? A $430 million redevelopment of a former golf course and large parcel of adjoining land into a modern CBD for the Sunshine Coast region.
The new Maroochydore city centre development will include commercial, retail, high- and medium-density residential development, high-speed internet, parklands, waterways, and bicycle tracks. Already under construction, the new city centre will complement the $300 million expansion of the Sunshine Coast airport.
Location that may benefit: Maroochydore, Queensland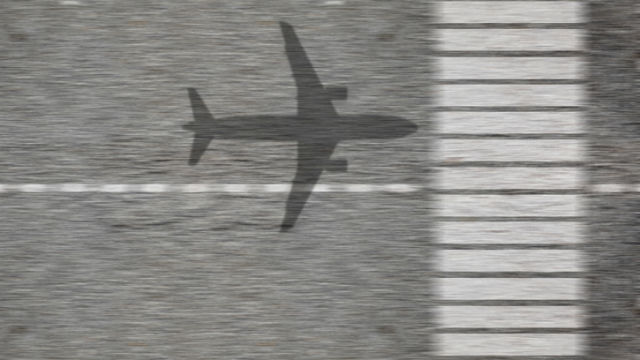 6. Hobart International Airport
What is it? A $200 million expansion of the Hobart airport to accommodate international flights.
Airport passenger volumes are forecast to double within 10 years. One should not underestimate the enormous potential for increased economic activity through easier visitor access including business travellers, domestic and international tourists and university students. This project is one of many which will continue to underpin Hobart's healthy real estate outlook.
Location that may benefit: Hobart, Tasmania
7. Queen's Wharf
What is it? A $3.6 billion world-class entertainment precinct in Brisbane's CBD.
More than five city blocks in size, this game-changing project will include several high-end hotels, an international standard casino, residential apartments as well as restaurants and cafes. The precinct, which is due to be completed in late 2022, is anticipated to attract 1.39 million visitors per year, bring billions of dollars to the coffers of Brisbane's economy each year and create approximately 10,000 new jobs.
Locations that may benefit: Brisbane, Queensland
8. Battery of the Nation
What is it? This project involves using a series of lakes in north-west Tasmania to develop large volumes of hydro-electricity which will be directed to mainland Australia via a cable across the Bass Strait.
Currently in the early planning stages it has been estimated that construction of this project will create up to 3,000 direct jobs. Many of these will be in and around Burnie which is home to the most productive port in the state and has a new university under construction.
Location that may benefit: Burnie, Tasmania
9. Narrabri Gas Project
What is it? This controversial $3.6 billion energy project involves the progressive development of a coal seam gas field over 20 years.
With the aim of supplying 50% of NSW's gas needs and placing downward pressure on electricity prices, it is expected to create 1,300 direct jobs during construction and even more indirect jobs for the New England region.
Locations that may benefit: Armidale, Glen Innes, Narrabri and Tamworth in NSW
10. Hells Gates Dam
What is it? A $5.35 billion irrigation and energy project which involves constructing an enormous dam on the upper Burdekin River, north of Charters Towers.
Agribusiness and general economic development for northern Australia will be big winners from this project. According to a viability assessment conducted by Townsville Enterprise, if Hells Gates Dam is developed to full capacity, it has potential to inject billions of dollars into the North Queensland economy. It will potentially create an estimated 12,000 jobs during construction and more than 5,000 direct and indirect jobs once completed.
Locations that may benefit: Ayr, Cairns,Charters Towers, Ingham, Innisfail and Townsville in Queensland
It's important to note that as exciting as these projects may sound, one should never make a decision as important as buying property just because of a major project announcement. Fully informed decisions require thorough assessment of the overall fundamentals of the property market of individual towns and cities.
---

About Simon Pressley
Simon Pressley is Head of Research at Propertyology, a buyer's agency and property market research firm.
This article was reviewed by Editorial Campaigns Manager Maria Bekiaris before it was published as part of our fact-checking process.
Main image source: yuttana Contributor Studio (Shutterstock)