It turns out young people's worries about housing affordability may not be exaggerated. New research shows 90% of millennials are concerned they won't be able to afford to buy a home, but they are the generation that wants to the most.
Would-be borrowers in Australia today face what some analysts have dubbed the "unholy trinity" of impediments to owning a house.
Research shows millennials are struggling to save for a deposit, which could take more than 11 years for those who want to buy in Sydney (insipid wages growth doesn't help there). Then they need to gain loan approval, at a time when lenders are raking through applications with a fine-toothed comb. And after all that, in many cases they need to somehow fund stamp duty, which is on average 3% of a property's purchase price.
But despite these harsh realities, this generation of young people is also the most likely to value home ownership, much more than their Gen X and baby boomer peers.
These are some of the main findings from property research house CoreLogic's Perceptions of Housing Affordability 2019 report, released today.
The findings raise the question: If millennials are so eager to get their own slice of the Great Australian Dream, but most of them are concerned they won't be able to afford to, what options do they have when it comes to buying property?
CoreLogic head of research Tim Lawless told Canstar that housing affordability was tough and likely to get worse, so younger generations may have to be more flexible in their housing expectations. They will have to be ready to embrace a different Great Australian Dream to what their parents envisioned.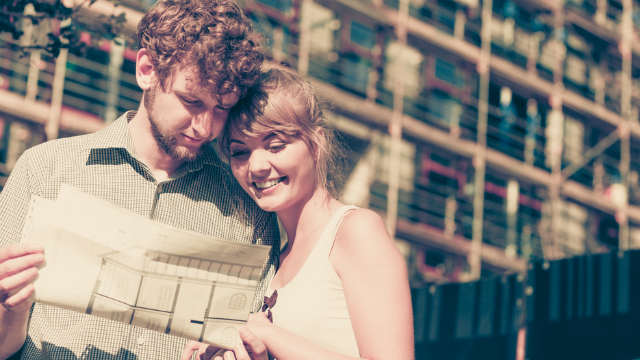 "Most Australians will still have a desire to live in a detached home in the 'burbs, but I think that will need to change," Mr Lawless said.
He said it wouldn't necessarily mean moving a long way away from the city or to a regional location, but could involve looking at medium density-style housing.
"What people are going to want to live in are more around medium densities – properties that are attached but also have some level of community about them, access to parkland and amenities and that are actually nice to live in," Mr Lawless said.
He said medium density housing could include options such as townhouses, semi-detached villas and terraces, and that's where he expected developers and town planners would be turning their attention to next.
"The latest building boom we've been through has really missed the point, because the vast majority of that development has been in very large projects and high-rise towers, that arguably have been more geared towards investors rather than owner-occupiers," he said.
"Investors only make up about 25% of mortgage demand at the moment, so even just that should be compelling developers to look more towards styles of development that are more suitable for owner-occupiers."
'Cubby house' syndrome has worsened, so how can parents better prepare their kids for home ownership?
Other than readjusting what the Great Australian Dream looks like, it's often falling to parents and other family members to help their millennial children break onto the property ladder.
CoreLogic's report found 'cubby house' syndrome – where parents try to fashion independent living arrangements for their adult children still living at home – has worsened.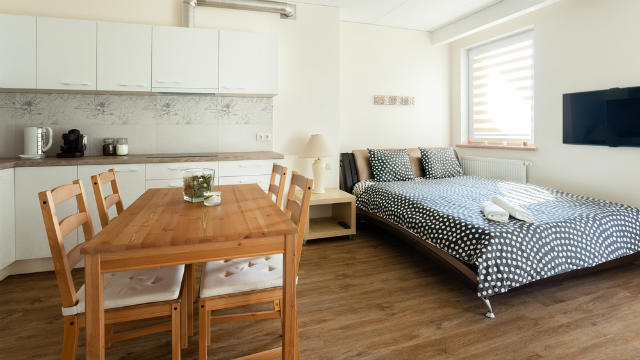 Children are staying at home longer, with 63% of those still living with their parents saying they can't afford to move out (up from 62% in 2017).
CoreLogic analysts were particularly shocked by the proportion of Australians who expect to be at least 30 years old before they leave home, which jumped from 20% in 2017 to 34% today.
As a consequence, Mr Lawless said he wouldn't be surprised to see the emerging trend of independent living situations within the family household become more popular.
"I think more innovative outcomes that we're already seeing would be the rise of granny flats, which provide independent living arrangements where those younger generations who do feel like it's too expensive to move out of home can live in an environment where they have some independence," he said.
He said a lot of parents may be considering investment options that would allow them to pass on inheritance money to their kids, such as putting it towards a house deposit or helping to fund accommodation close to university.
"Some families will be in a very good position to help their kids and support them with either a deposit, mortgage repayments or making some sort of investment decisions early, but equally as many probably won't be in a financial position to support their children in that way," he said.
Teaching kids about debt and how much things cost would become all the more important, he said, to help them manage the burden of debt in the future and make sure they have the maturity and financial discipline to pay off that debt.
Despite CoreLogic's report showing consumer attitudes towards housing affordability now and in the future have generally improved, off the back of falling house prices and record low interest rates, it still remained a "significant" concern for more than 80% of people who were yet to buy property.
The situation is "critical", according to the report, which noted we could be entering a new period of property price rises at a time when Australians just haven't been getting the pay rises required to help them save and pay for more expensive housing.
CoreLogic's investigation into housing affordability was based on a survey of more than 2,000 Australians aged 18 to 69 during August 2019.
Image source: Artazum (Shutterstock)