What would happen if your partner died or you became so ill that you couldn't afford your home loan? Today, a major bank announced most of its home loan customers would not have to pay their mortgage for "about 12 months" if the worst was to happen.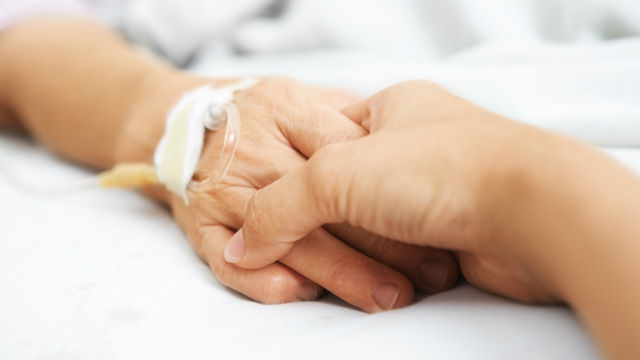 Commonwealth Bank's new Home Loan Compassionate Care policy would see customers' mortgages paid for "around 12 months" if their partner or one of their children died or was diagnosed with a terminal illness. The cover, underwritten by insurer AIA, is free and automatically kicks in from today for existing and new owner-occupier home loan customers who are aged between 18 and 59 – customers do not have to sign up or do anything else to activate it.
A CBA spokesperson told Canstar that smokers would not be excluded from the policy, and that no health checks would be necessary at the time of taking a loan. The spokesperson said health records would only be checked when making a claim due to a terminal illness (the diagnosis had to have been made after 24 February, 2020).
Canstar money expert Effie Zahos said the policy could provide financial breathing space when it was needed most. However, she said customers needed to look at the bank's product disclosure statement, and that it did not mean eligible customers should do away with their other life and income protection insurances.
"When you do the sums on an average home loan of about $400,000, it could potentially provide about $20,000 in financial relief at a difficult period in someone's life," Ms Zahos said.
However, the policy only provided help for one of the many bills people faced after someone became seriously ill or died, she said.
"What really worried me was the bank's research that showed only half of all Australians have had that difficult, but necessary, conversation about what would happen financially in that situation."
She said it was important that families put in place a plan should the worst happens, to make life that little bit more manageable.
"We have to address the fact that we are all going to die at some point, and you have to talk about it and be prepared," she said.
"That includes talking about things like what you want to happen to your remains when you die, and what plans are in place to pay for funerals and other expenses. I just had the hardest conversation I think I have had, with my mum, about what she wants to happen. She's already paid for her funeral and has even packed a bag with the outfit she wants to be dressed in."
Ms Zahos said having a plan in place meant it was much less likely for you or your family to be taken advantage of financially during a time of grief, when people can be particularly vulnerable.
Angus Sullivan, the bank's Group Executive Retail Banking Services, said research conducted by CommBank showed that:
One quarter of Australian homeowners would only be able to cover their home loan repayments for up to six months if they, their spouse or dependant passed away or was diagnosed with a terminal illness.
One in 10 homeowners would only be able to cover mortgage repayments for one month or less based on current income and savings.
More than half of Australian homeowners have not had a conversation with their spouse or dependants about how they would meet ongoing home loan repayments if they passed away or were diagnosed with a terminal illness.
Nearly half of all respondents said they manage the monthly home loan repayments, a third are not fully across the details of their home loan, with women (40%) more in the dark than men (30%).
The research also uncovered that nearly half (45%) of respondents would need financial assistance to cover mortgage repayments, with that number increasing to 55% if homeowners have children under the age of 18, and was highest among those aged under 30 (67%).
When asked where they would turn for financial support and assistance to cover their ongoing mortgage repayments, two fifths of respondents said they would turn to family or friends. The research also showed that while women were more likely to turn to their bank to discuss what options are available to them, men tend to rely on insurance or other banks or financiers for assistance.
The bank states that the Compassionate Care program does cover Commonwealth Bank owner-occupier loans taken out via a broker, but does not include "investment home loans; Viridian Line of Credit; Equity Unlock for Seniors; Commonwealth Portfolio loans and Staff Housing loans (legacy); loans established for business purposes or for organisations or trusts; any loan that is closed, written off, sold or discharged; and non-CommBank-branded home loans".
The bank states that a "$120,000 cap applies for each insured person across all eligible home loans", and that some time conditions apply.
The bank states that an insured person is:
You (the borrower), if aged 18 to 59 (inclusive);
Your spouse, if aged 18 to 59 (inclusive);
Your dependant(s), if aged 18 (inclusive) and under.
"If your claim is accepted, the Insurer will pay us a fixed benefit amount, calculated by taking your home loan's estimated monthly repayment at the date of claim event and multiplying this by 12," the bank's site states. "We will pay the minimum required repayment on your eligible home loan(s) each month until the fixed benefit amount is paid out in full."
---
Thanks for visiting Canstar, Australia's biggest financial comparison site*