While many Australian home loan borrowers have had the opportunity to benefit from cheaper interest rates since a total of 0.50 percentage points was shaved off the cash rate this year, the central bank has decided that's enough… for now.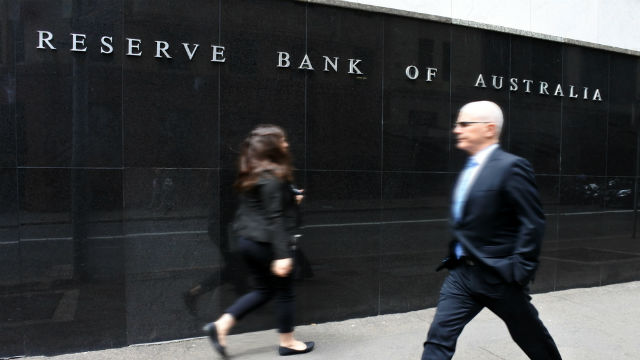 The Reserve Bank of Australia (RBA) board voted to leave the cash rate on hold at the historic low of 1% today and indicated low interest rates would be required for some time.
Since the cash rate was cut in June and again in July, mortgage holders may have had the opportunity to pounce on lower variable home loan rates, as the interest rate market broadly trends with the movement of the cash rate. In the past month alone, Canstar's home loan database saw 516 variable loans slashed by an average of 0.20 percentage points.
The data shows borrowers with a residential home loan paying principal and interest could now be taking advantage of variable rates as low as 2.89% (comparison rate 2.89%), but there's still variable rates lingering as high as 5.53% (comparison rate 5.59%).
Digital Finance Analytics Analyst and Principal Martin North said despite lower home loan rates and even recent tax refunds to many Australians, household mortgage stress had not necessarily eased.
This was because reductions in variable mortgage rates for existing customers had yet to work through the system, tax refund claims took time to process and the costs of living continued to escalate, according to Mr North.
He said the total number of borrowing households estimated to be in mortgage stress last month was more than 1.8 million or 32.1% – a new record.
"We also note that many households who have attempted to refinance to the much lower attractor rates (new customer rates) and are in mortgage stress are being declined," Mr North said.
He indicated that many of these households were locked into higher rates than the best available, and that despite a recent loosening of underwriting standards, these borrowers might not be able to secure approval today when looking to refinance.
Canstar finance expert Steve Mickenbecker said June and July's cash rate cuts had been stimulating interest rate reductions to existing home loans, however these rates had still not been as good as some of the offers out there for new borrowers.
He said the real rate action had been on fixed-rate home loans, which were more influenced by the lower prices banks were currently paying for long-term wholesale funding, compared to variable rates which tended to be impacted by short-term funding costs.
In July, three-year fixed rates had come down by an average of 0.34 percentage points and five-year fixed rates by 0.38 percentage points, according to Canstar data.
"There has not been a 5-year fixed rate on Canstar as low as today's 3.19% (comparison rate 3.44%)," Mr Mickenbecker said.
"Borrowers have an opportunity to future-proof repayments for 5 years at a low rate and to not have to think too much about the Reserve Bank."
When will the cash rate move again?
In today's statement accompanying the monetary policy announcement, RBA Governor Philip Lowe indicated the central bank would ease monetary policy further.
"It is reasonable to expect that an extended period of low interest rates will be required in Australia to make progress in reducing unemployment and achieve more assured progress towards the inflation target," Dr Lowe said.
He said Australia's economy is expected to strengthen gradually by around 2.5% over 2019 and 2.75% over 2020.
The Australian Bureau of Statistics (ABS) reported a surprising, although marginal, rise in headline inflation, to 1.6%, last week.
Underlying inflation – the figure most keenly watched by the RBA – was also sitting at 1.6%, a far cry from its desired target for inflation of 2%-3%.
Some economists, such as AMP Capital's Shane Oliver, expect the central bank would wait for the next quarterly inflation reading to come through before cutting the cash rate again.
Mr Oliver expects the RBA to ease monetary policy in November by bringing the cash rate down to 0.75%, and again in February 2020, which would see the cash rate hit an all-time low of 0.50%.
Commonwealth Bank Chief Economist Michael Blythe had said the RBA had "revealed its hand" by already delivering two rate cuts this year, and predicted that a 'no change' decision seemed a certainty.
"Successive rate cuts are rare events and normally reserved for dire economic circumstances," Mr Blythe said.
"But circumstances, as the RBA assures us, are not dire."
He said the RBA had indicated it is prepared to wait while monitoring developments, especially in the labour market.