The Block contestants are set for an action-packed new season of renovation dust and drama, this year updating a ramshackle space that's twice as big as the largest property the show has tackled previously. And they only have $250,000 per couple to do it.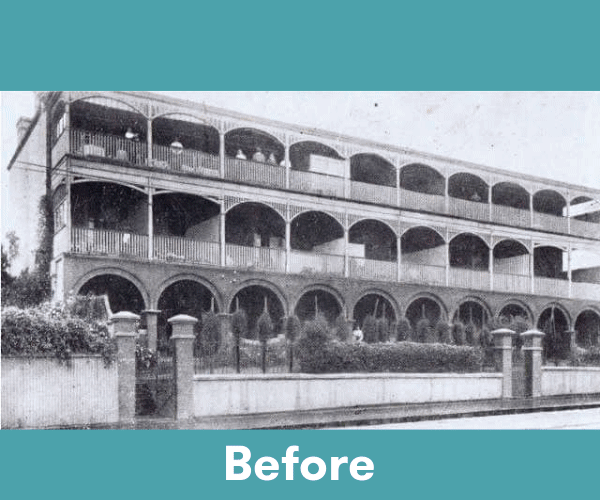 When the first episode screened on Nine on Sunday, it was revealed that five couples would transform St Kilda's 1850s-built Oslo Hotel. While it started life as a well-to-do row of houses, it's now an abandoned former boarding house that's in very poor shape. Vandals have ransacked the interior of the 460sqm property – walls are missing sheeting, exposed wiring hangs from the ceiling, fireplaces are choked with debris, the plumbing is shot and there are more than a few holes in brick walls.
What can viewers expect? If the buzz surrounding the 2019 season is anything to go by, it's going to be a hair-raising tightrope walk between the demands of preserving the heritage appeal of a stately old building, and making it liveable for a new generation of occupants.
Perhaps clues to what can be achieved by updating hotels could be found in existing examples of grand heritage properties given a modern makeover to become completely comfortable accommodation.
Here are a few that we think are some of the nation's best. Will the reno work of Australia's newest Blockheads compare to these lofty standards?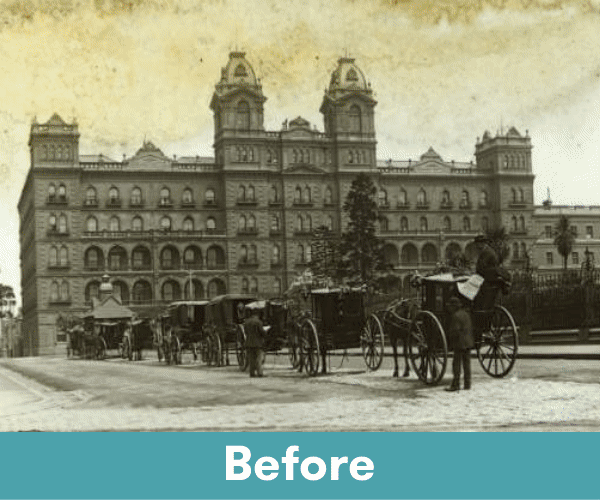 The Hotel Windsor, or Grand Hotel Melbourne as it was known when this picture was taken circa 1900. Source: State Library of Victoria
Granted – Melbourne's grand old dame of a hotel has always looked pretty special from the street. Built in 1884, Hotel Windsor has been renovated and expanded repeatedly over that time. The first update in 1920 was a major remodelling that removed feature colonnades in the vestibule. Fast forward to 1976, and the hotel was under threat of demolition.
To save it, the Victorian Government stepped in and bought it, leasing it out to The Oberoi Group. That company poured US$6.6 million (more than A$31 million now) into a major overhaul. In 2008, new owners Halim Group spent A$45 million (now worth more than A$55 million) on renovations, and now have approval to spend a further $330 million to knock down part of the hotel and build a high-rise tower, which has stirred up debate in the city about heritage preservation.
Harbour Rocks Hotel, Sydney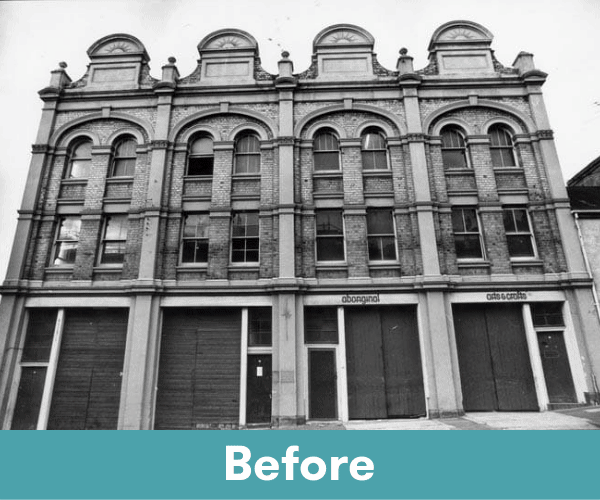 Another owned by a state government (this time the New South Wales government) and leased to a hotel company (AccorHotels MGallery Group in this case), the Harbour Rocks Hotel site was originally a hospital garden. Blocks of land were gradually turned into houses and businesses until about 1887, when the site became known as Evans Stores.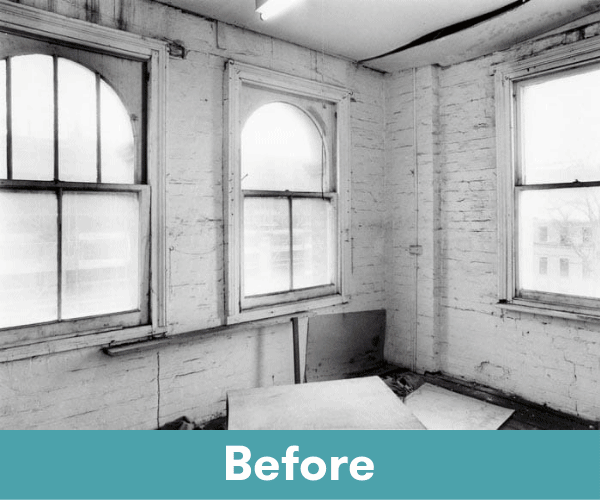 It was home to a succession of businesses, but as shopping outlets centralised in other areas of Sydney, the stores fell out of favour and were all but deserted by the 1970s.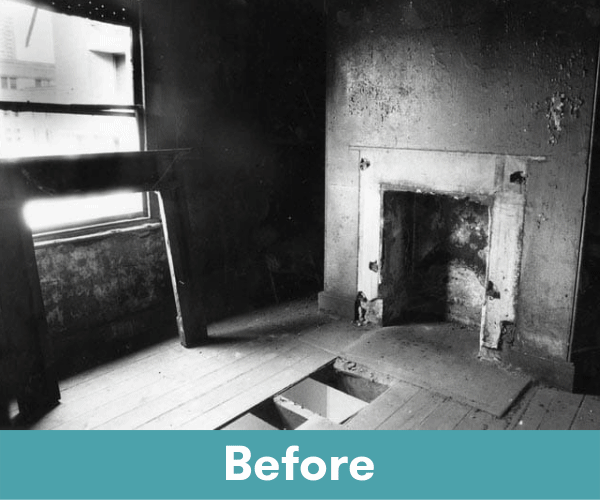 It became an art gallery in 1973, as the city rediscovered its love for The Rocks and plans were made to gentrify the area. An extensive refit of the building in 1989 turned it into a boutique hotel, and another renovation in 2012 turned it into the Harbour Rocks Hotel.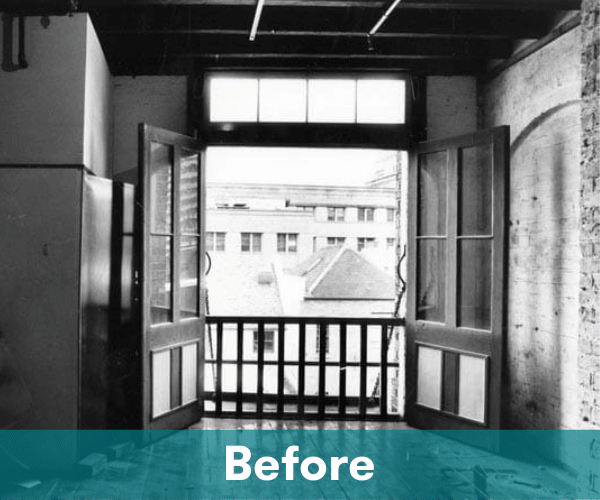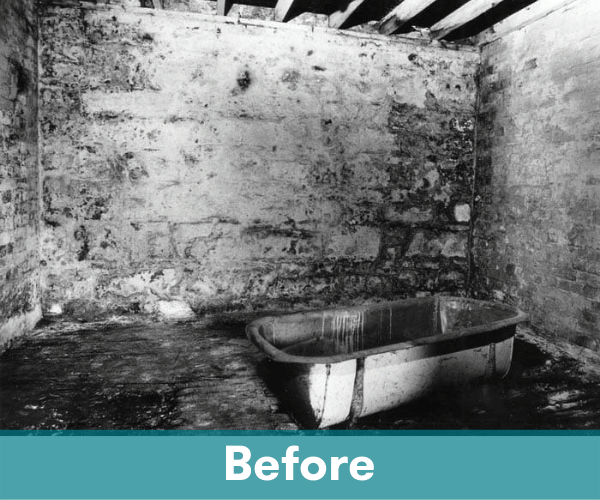 Maylands Lodge, Hobart
The Apple Isle has an exhaustive list of historic hotels, but Maylands Lodge, in Hobart's New Town, is one of the most spectacular. Set on over half a hectare of land, it was originally built as a private house in 1887, in the Victorian Italianate style.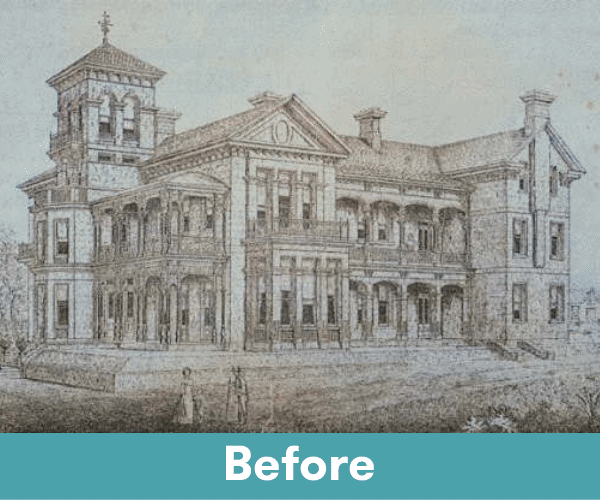 The property had "gas chandeliers, hung with electric bells to summon the servants, and a separate tank room which furnishes the house with water", including hot and cold water, an engineering magazine stated at the time.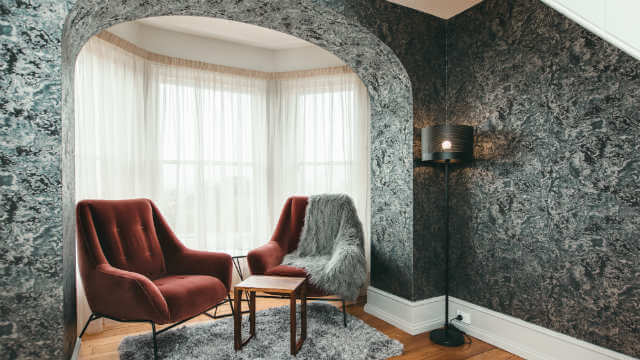 It became a "Girls Industrial School" in 1924, educating wayward youths in domestic duties, and later a hostel. The Salvation Army bought it in 1945, to use as their headquarters.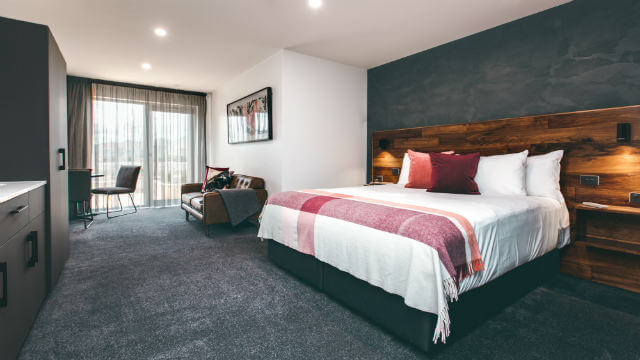 Last year, the hotel was opened after an 18-month renovation. General manager Gareth Hinds said that it took up to seven painters more than three months just to paint the outside, and they employed a painter full time for almost two years to project manage the rest of the paint work.

In an interesting twist, the co-owners of the hotel – the Gardner family – are related to interior designer and The Block judge, Shaynna Blaze.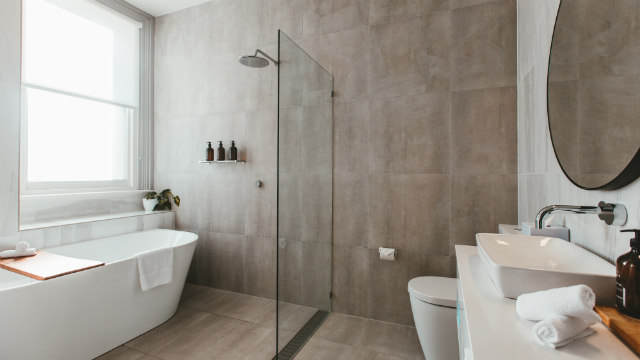 "It's the sort of place that makes you want to chuck in your day job and find your own architectural relic to rehabilitate," she says about the property.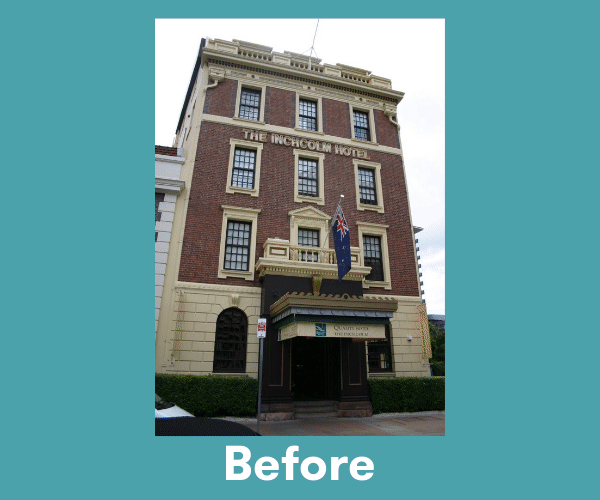 Brisbane's CBD bristles with made-over heritage hotels, from the lush opulence of the Stamford Plaza, to the Treasury Brisbane. But there is also an array of beautiful boutique hotels tucked into smaller properties, such as the stunning Ovolo Inchcolm in Spring Hill.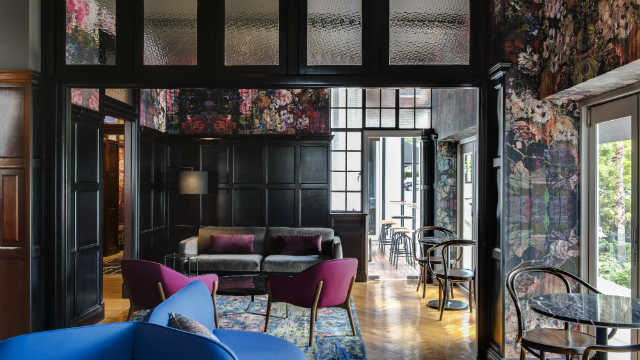 It was originally constructed as a medical office building in 1930, and was turned into a hotel in 1998, before being refurbished for Ovolo hotels in 2017.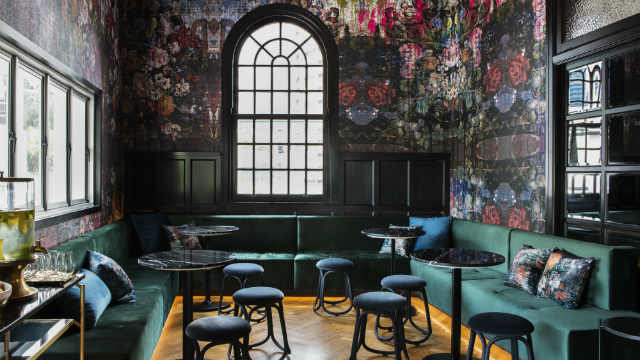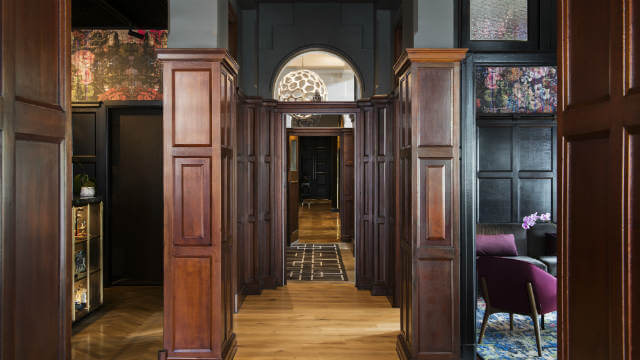 The heritage look of the Inchcolm building in Brisbane was retained while creating the modern boutique hotel, Ovolo Inchcolm. Image: Ovolo
Want more reno content? From bathrooms to butler's pantries, follow Canstar on Facebook for our latest updates.