We know that a healthy lifestyle – regular exercise and a good diet – is a great preventative measure to help reduce our chances of getting many diseases.
We also know that more of us need to do more: according to the National Health and Medical Research Council, in 2011–12, around 60% of Australian adults were classified as overweight or obese, and more than 25% of these fell into the obese category (ABS 2012). In addition, more than 25% of children were classified as overweight or obese.
Federal Government Launches Health Star Ratings
The government's new Health Star Ratings (HSR) system (the same one that was controversially pulled down within hours of its launch) aims to help people choose healthier food options by being able to quickly and easily see and compare the health rating of food they are choosing.

"The HSR system will make it much easier for shoppers to make informed choices about healthier food options," said the Assistant Minister for Health Fiona Nash. "The five star ratings clearly displayed on packaged foods will allow consumers, especially parents, to make healthy food choices for the whole family without spending hours reading labels at the supermarket.
"The HSR system takes into account the four aspects of food – energy; saturated fat; total sugars; and sodium content. Products that are low in saturated fat, sugars, sodium and/or energy will generally have a higher star rating. The healthier the food, the higher the stars."
The system is voluntary for the next five years, although some products have already committed to early adoption. The rating is calculated based on a consistent measure of 100g or 100mL of a product. This means that the star ratings of similar products can be compared easily.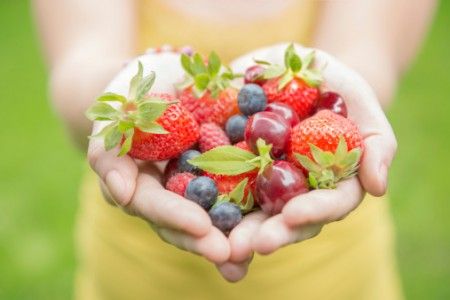 Industry Reaction – PHAA
"This site will mean that industry will have no difficulty understanding how the system works and will be able to easily apply the new system to their particular product," said Professor Heather Yeatman, President of the PHAA.
"This is a major step toward making healthy choices the easy choices. It is so straightforward – the more stars the healthier the food."
The PHAA has called on all sectors of the food industry to rapidly implement the Health Star Rating system on their products.
"Given the extent of the obesity epidemic in Australia – and diet related illnesses including diabetes, cancer and cardio-vascular disease – there is no time waste," said Professor Yeatman.
"The system has been nearly three years in the making – improving consumers' choices will depend on how quickly industry can adopt it."
With a five-year voluntary window of adoption, consumers may be waiting a while to see widespread take up. In the meantime though, you can already browse the star ratings on the handy FoodSwitch app, developed in conjunction with Bupa, for those checking nutrition on the go.