Debate over the benefits and risks of My Health Record is raging on social media as the deadline to opt out looms. Some Australians have security concerns, while others argue the national digital system could reduce medical errors and save lives.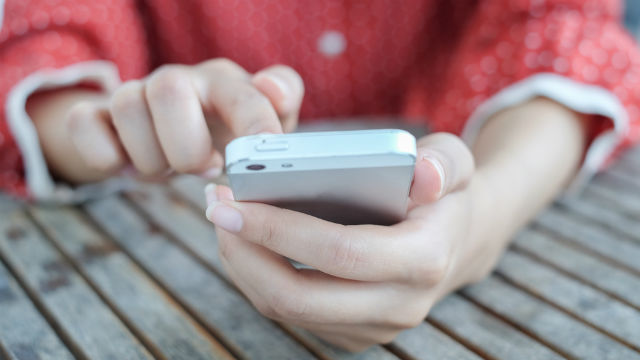 From Friday, a digital record of your medical history will be automatically created unless you choose to opt out.
The opt-out deadline was originally in November, however Federal Health Minister Greg Hunt extended it to the end of January, after many people reported having trouble accessing the website and getting through to the telephone helpline to opt out.
Soon after the deadline was extended, the Australian Parliament passed new privacy laws to strengthen privacy and security protections, including allowing Australians to permanently delete their My Health Record at any time in their life and strengthening protection of domestic violence victims' details.
The laws also prohibit insurers or employers from accessing people's digital medical history and introduced stricter protocols around law enforcement and government agencies' access to My Health Record.
According to the federal government's Australian Digital Health Agency (ADHA), there are many safeguards in place to protect people's private medical records, including encryption, firewalls, secure login processes and audit logging.
Privacy experts have raised concerns about the system's security, while many health experts support having an Australia-wide digital medical network that they say could reduce medical errors and save lives.
Many health experts, legal groups, industry groups, privacy experts and everyday Aussies have taken to Twitter to express differing opinions about the national online medical database.
Below is a snapshot of what they are saying.
Those in favour of opting in
Primary Health Tasmania, a not-for-profit group that is part an Australian Government program designed to improve medical services for patients, says there are many benefits for people to have their medical records in one place with My Health Record.
"We used to always print out our records of what medication we took, what operations, but when My Health Record's come along … we thought it was the best thing." – North Richmond retiree Ray, who is travelling Australia with his wife Lorraine. Read more: https://t.co/WoM1oF08lS pic.twitter.com/6jxIkIOCDE

— Primary Health Tas (@TasPHN) January 22, 2019
The peak body for families and people living with dementia, Dementia Australia, also backs My Health Record because of its potential to support people living with brain disorders and their carers, including removing the need for patients to have to repeat their health history each time they visit a healthcare professional.
One Twitter user said he felt the benefit of not having to go through his health history every time he sees a medical professional far outweighed any privacy concerns.
.@BreakfastNews #MyHealthRecord staying in personally, not concerned about data privacy, have nothing to lose or be used as I'm an open book. I understand the concerns but my issues are complex and repeating them depresses me and engenders false pity I don't want

— SimonTWolf (@SimonTWolf) January 29, 2019
Those in favour of opting out
The majority of Australians who say they are opting out, cite security concerns and fears of having their information hacked.
I've opted out of my health record. How could anyone in Australia have confidence in cyber security with this government? We had Medicare records available on the dark web and the census fail. Talk about a leap of faith. #auspol #MyHealthRecord

— Mark Dickenson govt think Sky News is a charity. (@bugwannostra) November 13, 2018
Privacy advocate Future Wise shared on Twitter an article about the recent data leak in Singapore of more than 14,000 people diagnosed with HIV.
People have also tweeted about feeling confused around whether they can opt out after the deadline and what will happen to their medical record once it's on the system.
According to the new privacy laws, while your medical record will be automatically created if you don't opt out before Friday, you can still choose to permanently delete your My Health Record account at any time after the deadline.