Hepatitis C patients and sufferers of a rare white blood cell cancer have been given a reprieve with new Pharmaceutical Benefits Scheme (PBS) drug listings.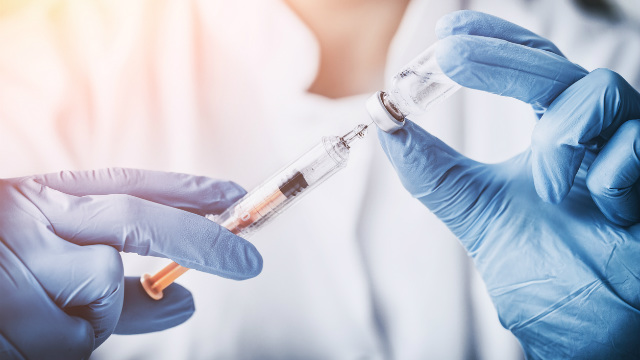 Each year, around 800 Australians die from a Hepatitis C infection, and the Australian Government hopes to reverse this statistic by subsidising a new highly effective treatment.
The drug, known as Epclusa, has an expected success rate of 90%, and will be subsidised by the Government from August 1st.
This new listing on the PBS means that affected patients will only pay a maximum of $38.80 per month for the medication, with concession card holders paying just $6.30.
According to the Minister for Health & Sport, Greg Hunt, without this listing, the cost would be in excess of $20,000 per treatment.
"I want to reiterate the Government's commitment to eliminate Hepatitis C in Australia by 2030," he said,
"This [PBS listing] will make it simpler for doctors to prescribe this breakthrough treatment and will boost uptake rates, particularly for rural and regional patients.
"Eliminating hepatitis C from Australia will take a coordinated effort from GPs, specialists, nurses, patients and the Government."
Life-extending Cancer drug also makes the cut
Thousands of Australians fighting late-stage renal and lung cancer will also soon get easier access to a new 'wonder' drug.
Known as Opdivo, the Federal Government will subsidise the treatment, saving patients $5,000 a course, adding up to more than $130,000 per year.
Unlike conventional cancer treatments such as chemotherapy and radiation, Opdivo activates the white blood cells of the body to attack the cancer cells at their most vulnerable.
It has even been credited with saving the life of AFL star Jarryd Roughead.
It's one of the biggest listings ever on the Pharmaceutical Benefits Scheme, costing the government $1.1 billion.
Peak bodies Lung Health Australia and Kidney Health Australia both welcomed the drug's listing, saying it could make a significant difference to patients' lives.
Taking a national approach
While the Government expects the new PBS additions to roll out from August 1st, they have also recently announced they will invest over $16 million into the implementation of a prescription monitoring service.
The Real Time Prescription Monitoring System will instantly alert pharmacists and doctors if patients receive multiple samples of prescription-only medicines.
This introduction is to help combat the growing issue of dependency, misuse and abuse of prescription drugs.
"Real time monitoring has been called for by the Australian Medical Association, Pharmacy Guild and by many families across the country who have been devastated by the loss of a loved one to misuse of prescription medicine," said Minister Greg Hunt,
"We have listened to these calls and today we are taking action.
"I look forward to continuing our work with all states and territories to make this national approach a reality."