At the eleventh hour, Federal Health Minister Greg Hunt has extended the My Health Record opt-out deadline to 31 January.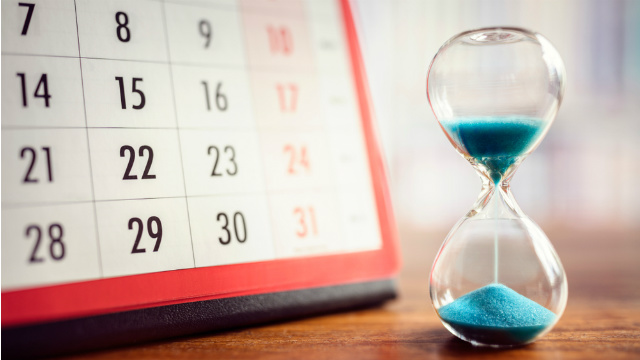 Every Australian with a Medicare card initially had a four-month window to opt out – with the deadline originally being tomorrow night – otherwise a digital record of their medical history would be automatically created as part of the My Health Record system.
Mr Hunt extended the deadline today as a flurry of people took to social media to highlight problems with the website and telephone helpline when trying to opt out.
His decision also comes after the Senate supported extending the deadline due to data security and privacy concerns, while the federal opposition's call for a 12-month extension was blocked.
@MyHealthRec 4 times I've filled out your opt out form and got right to the end b4 your site crashes. Directs me to call and your number disconnects!!! Seriously. This is why I want to opt out. Total incompetence. #MyHealthRecord

— Chris Roberts (@CRoberts11_11) November 14, 2018
One person said it took him six attempts to get through to the helpline and more than an hour on the phone in his bid to opt out, while another said the website kept crashing.
The deadline extension has been welcomed by several groups, including Transgender Victoria spokesperson Sally Goldner who told Canstar it would give the LGBTI community a bit more time to weigh up the pros and cons.
Ms Goldner said she's concerned the national My Health Record could open trans and gender diverse people to more discrimination and even violence.
"It gives us less control over who knows (about a person's sexuality) and what we want in an electronic record," she said.
"LGBTI are not totally understood by health professionals and we have to be very wary of who knows."
Ms Goldner said one of the worse discriminatory cases she has heard happened at an inner Melbourne hospital last year when visitors of a patient overheard a trans patient tell a nurse about being transgender.
"After the carer had left and the trans patient was alone, they said 'people like you should not be treated at a public hospital' and then they said they were coming back with an axe," she said.
"This was reported to the nurse who dismissed the person, saying 'you are hallucinating dear, it's your medication'.
"They did come back with an axe and got within three metres of the person."
She said if it were not for a brave nurse who intercepted the attackers and called for security, her friend may have been seriously injured or even killed.
Mr Hunt said in a statement today that parliament was focused on strengthening the safety and privacy of people's health information, including considering tougher penalties for those who misuse the system, more provisions to safeguard against domestic violence and banning employers from requesting and using My Health Record information.
Supporters of the system have said My Health Record empowers people by allowing them to share their health information with doctors, hospitals and other healthcare providers.
The Australian Digital Health Agency, the government body responsible for My Health Record, said people can choose which medical information they want to store and who they want to share it with.
It also said the record could reduce harm caused by medication errors by fully informing doctors and hospitals of a person's allergies and medication.
Around 1.15 million, or 5% of the population, have opted out of My Health Record while more than 300,000 people have opted in since July.
More than 6 million Australians already have joined the system since it began six years ago.
More than 14,000 healthcare professional organisations, including general practices, hospitals, pharmacies, diagnostic imaging and pathology practices, are connected to the system.
The Australian Digital Health Agency issued an apology this afternoon and said there was a fault with its telecommunications provider this morning and admitted that the website was not working properly for three hours today.
"The agency and its partners who operate these services had planned for increased demand in all customer channels during this period but technical issues meant that service quality was degraded for part of the day," it said in a statement today.
The helpline also had issues last week, however the agency rejected media reports that the line had crashed because of an influx of people wanting to be removed from the system.
Instead, it described last week's incident as a "minor technical issue" and said people were still able to use the website.