The 2017 Federal Budget has been met with a contrast of loud support and bitter disappointment. With changes to the Medicare Levy and the Medicare rebate freeze, this year's health Budget will impact a lot of people.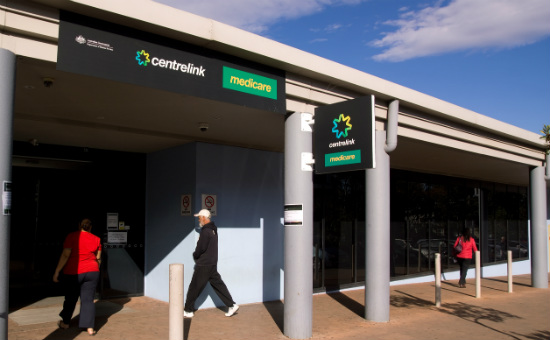 The Health Budget 2017: What's been funded?
The 2017-2018 Federal Budget's health measures focussed largely upon four pillars:
As a result, $10 billion has been committed to the Australian health system over the next 4 years, as funding to Medicare, the PBS, public hospitals, and mental health headline the Budget's focus.
Here is a quick recap of some of the commitments the government has made:
Spending on Medicare will increase every year, from $23.7 billion in 2017-18 to $27.9 billion in 2020-21.
Additional investment in Medicare of $2.4 billion over the next 4 years.
Reducing the costs of medicines by $1.8 billion over 5 years to make medicines more affordable as a part of the Pharmaceutical Benefits Scheme (PBS).
More GPs encouraged to continue bulk-billing, with an indexation commitment to GPs of $543.1 million over four years and $2.2 billion over the next 10 years.
An agreement with the Pharmacy Guild will provide an $825 million investment to strengthen patient outcomes and community pharmacy.
Investment of $374.2 million into My Health Record to allow individuals to access and control their own medical history records.
Committed $44.2 million to the clinician-led review of the Medicare Benefits Schedule and $44.5 million invested in the Medical Services Advisory Committee.
Committed $115 million to mental health initiatives.
Committed $5.5 million towards a Vaccination Campaign, with Family Tax Benefit A payments reduced by $28/fortnight from July 2017 for children who aren't fully immunised.
Funding of $2.8 billion for public hospitals.
Committed $1.4 billion over 4 years for medical research.
The GP Medicare rebate to be lifted from $37 per visit, which will cost the federal government $2.2 billion over 4 years.
Medicare Levy
The Medicare Levy has been increased by 0.5% from July 2019 to pay for the National Disability Insurance Scheme (NDIS).
This funding measure will ensure that the NDIS is fully rolled out by 2020.
The additional funds that are raised by the Medicare Levy – minus what is used to pay for the NDIS – will be paid into the Medicare Guarantee Fund, which will secure funding for Medicare and the PBS.
The Medicare Levy increase is expected to raise $3.55 billion in 2019-20, and $4.25 billion in 2020-21.
Medicare rebate freeze
The rebate freeze will then be lifted from specialist operations in 2019 and targeted diagnostic imaging services in 2020.
The Medicare rebate freeze began as a savings measure in 2014, with the idea of saving $2.8 billion from the public health bill until 2020.
Currently, patients receive a rebate of $37.05 per consultation, which the Australian Medical Association (AMA) estimates only cover about 50% of a typical consultation fee.
AMA President, Dr Michael Gannon, was pleased with the early lifting of the Medicare patient rebates and welcomed the proposed changes over the next 4 years.
"The AMA would have preferred to see the Medicare freeze lifted across the board from 1 July 2017, but we acknowledge that the three-stage process will provide GP's and other specialists with certainty and security about their practices," Dr Gannon said.
"Patients can be confident that their health care will remain accessible and affordable.
"Lifting the Medicare rebate freeze is overdue, but we welcome it."
The Opposition
While many organisations openly welcomed the changes made in the Federal Budget, the Labor party, Public Health Association, and the Royal Australian and New Zealand College of Radiologists (RANZCR) were critical of the slow removal of the Medicare rebate freeze.
Shadow Minister for Health and Medicare, Catherine King, said the Budget was an "insult" and that the Medicare rebate freeze would "stay for years".
"The Turnbull Government's Budget is a massive insult to every Australian who relies on Medicare and [is] proof the Government is still determined to make Australians pay more when it comes to health," said the Shadow Minister.
"The failure to drop the freeze immediately will impact on many of Australia's most vulnerable patients – such as those needing critical oncology treatment, obstetric services, and paediatric treatment."
The Public Health Association of Australia was critical of the Federal Government's 'medicine' Budget, stating that the government failed to follow through with previous support of preventative medical practice funding.
President of RANZCR Dr Greg Slater said the Budget was disappointing for diagnostic imaging patients.
"Medical imaging underpins much of Australia's healthcare today, allowing us to find and treat injury or disease earlier and more effectively than ever before," said Greg Slater.
"We can now expect at least another three years of frozen rebates following this Budget.
"Although I am pleased that the Government has committed to restoring indexation to imaging rebates for certain tests, our patients need indexation for all imaging services now, not in three years.
"This is not a sustainable solution for diagnostic imaging."