Afraid you might be knocked back if you apply for health insurance? Never fear. Healthy or ill, pre-existing conditions or a clean bill of health, you are just as entitled to health insurance as the next person – as long as you choose a health fund that is open for the public and offers cover where you live.
Can I be refused health insurance?
You cannot be refused health insurance on the basis of your health. It is illegal for a health insurance provider to refuse to insure you, or to refuse to sell you any policy you want to buy, on the basis of your health conditions or how likely you are to make a claim. Every Australian resident is entitled to buy the same products and to renew their policy each year they want to.
The reason why insurers cannot refuse you is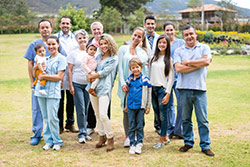 because health insurance is "community-rated", meaning every member of the community is entitled to buy the same products.
Having said that everyone is entitled to buy health insurance, there are some things that mean you may not be able to get insurance from every single provider on the market.
When can I not get insurance from an insurer?
Even though you cannot be refused insurance based on your health, you may not be able to buy a health insurance policy if a particular provider is Restricted in membership or does not operate where you live.
A health fund can be "Open", meaning they provide policies to anyone in the general public, or "Restricted", meaning they only provide policies through specific employment groups, professional associations, or unions.
In addition, many health funds only operate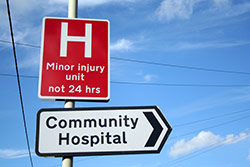 in a particular state or region. This is not necessarily a disadvantage; for people who live in that region, the health fund can provide a wider network of hospitals and health providers who partner with the fund to provide benefits for members. It is more likely that a member will be covered for hospital fees if the hospital has an agreement with your fund, and the health fund may even be able to provide a higher rebate when members make a claim to visit that hospital.
The larger health funds on the market in Australia offer different policies for the different states and territories, with differences in price to reflect how costs vary between regions thanks to government funding.
Sponsored products are paid advertisements and do not include all providers. Canstar receives a fee for referring you to the advertiser. Canstar is not giving you advice in relation to sponsored products. See How We Get Paid for further information. If you decide to apply for health insurance, you will deal directly with an insurance provider, and not with Canstar.
Consider the provider's detailed product and pricing information before making a decision to purchase a policy. The products displayed on this page do not include all providers and may not compare all features relevant to you. View the Canstar Health Insurance Star Ratings Methodology and Report. The rating shown is only one factor to take into account when considering products.