Benetas has launched the Positive Ageing Resource Centre to allow tech-savvy seniors and carers to access important health info online.
For frail or mobility-challenged seniors, a trip to the GP to address a recent health development or concern can be a daunting prospect, and not something to be undertaken lightly. This makes the new Positive Ageing Resource Centre (PARC) from not-for-profit aged care provider Benetas such a crucial new tool.
The benefits of enabling self-management for health
The innovative service is aimed at "identifying and reducing serious health issues in older people". It was funded by the Australian Government through what is now the Dementia and Aged Care Services Fund, and was developed with research support from Monash University.
Tools such as PARC provide opportunities for older people to self-manage their health, which is important for achieving positive health outcomes, says Assistant Minister for Health and Aged Care, Hon Ken Wyatt AM, MP.
A main focus of the tool is helping to make the identification of Frailty and its symptoms easier. Frailty is a common clinical syndrome in older adults that indicates general debilitation and cognitive impairment, and carries an increased risk of falls, disability, hospitalisation, and fatality.
"We want to ensure older people and their carers, wherever they live, have access to the supports and information they need to maintain their quality of life as they age," Minister Wyatt said.
"By providing practical and individualised tools such as PARC, we're making sure that Frailty, and its serious consequences, can be identified and mitigated in older people."
Benetas CEO Sandra Hills says the website will help prevent serious health issues by enabling older people to take a proactive approach to their health.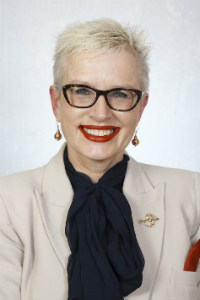 "We know that when people with Frailty are exposed to a minor stressor such as an infection, they become especially vulnerable to more adverse health outcomes," said Ms Hills.

"The signs and symptoms of Frailty are quite subtle and are often not noticed.

The aim of this tool is to help people pick up on signs earlier and then, together with their General Practitioner, ultimately treat and prevent Frailty from having a serious and negative impact."
Information provided by PARC users will go on to be used in further research, which Ms Hills says will be aimed at "slowing and even reversing the impact of Frailty". She says this would be "highly significant to improving the lives of older people".
Financial benefits of PARC for Seniors
PARC becomes even more valuable as a resource when one considers the current financial situations of many over 50s, as it may prevent costly health problems and visits to the doctor or to hospital.
New research from St.George Bank shows that more than 1 in 3 older Australians do not feel they have enough money set aside for retirement. The research reveals that for Australians aged 50-75, financial security in retirement is their biggest concern, with only about 1 in 5 indicating that they feel on track for a comfortable retirement.

If you're looking for a health insurance policy, or more information on health insurance, CANSTAR has you covered: