Many older Australians want to stay in their own home, and a new government report shows this is both beneficial for them and cost-effective for the federal budget.
Over 60% of older Australians would strongly prefer to "age in place" by staying in their own homes, shows the Housing Decisions of Older Australians report released in late 2015 by the government Productivity Commission. The report found that this is a cost-effective option and recommended that the government make several policy changes outlined to help older home owners to remain in their home more easily.
The report analyses a Commission survey of 1,500 senior Australians aged 60 years and older, as well as ABS data from the past decade, creating a strong analysis of how older Aussies really think. The survey was representative of our nation's population in terms of age, gender, location, and socio-economic background.
The report covers older people's attitudes on a range of housing and retirement issues including:
Planning for retirement
The family home
Debt and home equity release products
Downsizing
Housing preferences
Older Aussies want to "age in place"
Over three-quarters (76%) of over-60s told the Commission they want to see out their retirement in their own home. 83% view home ownership as vital to maintaining independence and financial freedom as they age.
Older Australians are the most likely to own their home outright without a mortgage, at 80% for those aged 75 and older, compared to less than 10% for the under-45s.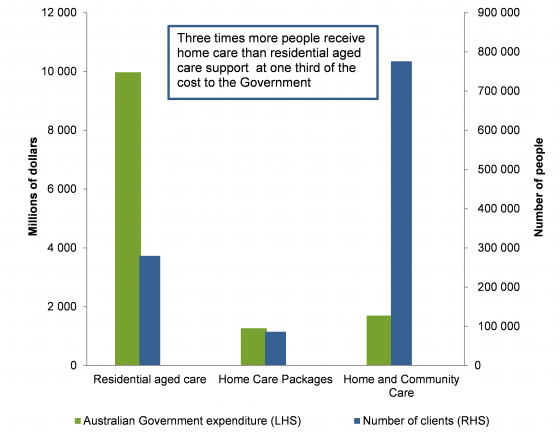 Figure 1: How retirees see their family home during retirement. Source: Commission survey.
Who's staying where?
Private home: 2,644,000
Self-contained retirement village unit: 137,000
Nursing home or residential aged care: 169,000
Hospital: 31,000
It's not just older Australians who prefer to age in place. New Zealand, the USA, and the European Union have all shown the same trend in their older people. In fact, the Commission's previous 2014 report showed that older Australians actually have slightly higher mobility and willingness to move than in comparable English-speaking countries.
Why we want to "age in place"
The report listed two primary reasons for not selling the family home:
A very strong desire to age in place (more than 60%)
The lack of suitable age-specific downsizing options (around 20%)
Desire to remain in the family home
Those who move into age-specific housing are usually forced to move by declining health, and they put off moving until late in their lives. The majority do not move into age-specific housing until the age of 90.
Age-specific downsizing housing limited and expensive
Older Australians report that age-specific housing such as retirement villages are very expensive and limited in number and location. On top of that, retirement village fee structures are regulated in a way that makes them overly complex and difficult to compare.
Sadly, Commonwealth Rent Assistance is not currently available for those who rent a home in a retirement village, even though the demographic needs are the same as those renting a separate home.
Red tape and land planning regulations across Australia have made it difficult for retirement villages and developers to build or upgrade more down-sizing housing options for older Australians. This red tape spans all levels of government, from local council development approvals all the way up to the complicated federal regulations covering accreditation and licensing of aged care services.
This red tape means there simply are not enough retirement villages in convenient locations. The report showed that almost three-quarters of 75+ aged home owners had to move more than 10km to their next home, compared to under half of younger age groups.
People surveyed by the Commission were attached to the area where they lived rather than to the home itself.
The Commission recommended that the government make policy changes to make aged care accommodation simpler and more cost-effective:
Simplify and standardise the fee structure charged by retirement villages under regulations.
Cut back on the red tape and land planning regulations that restrict the building of more retirement villages.
Apply Commonwealth Rent Assistance to retirement villages.
Ability to be cared for at home
About 800,000 older Australians are able to stay in their own home because they receive government-subsidised home care including nursing care and assistance with home maintenance. The report praised recent reforms that have made home care more affordable than ever before.
Benefits of staying home
Stability and a familiar environment
Research shows that older people have better physical and mental health when they know they have stable, long-term accommodation (Freilich et al. 2014).
Familiar surroundings also stabilise people's health. The report found that people develop a strong psychological and social attachment to a location in which they have lived for a long time.
Social networks
Maintaining your favourite social networks improves physical and mental health for older people who stay in their own home. By contrast, a sudden change in social networks from moving home can mean older people take a longer time to adjust.
Ability to modify your own environment to suit your changing needs
Detached houses are relatively simple to modify for the changing needs of older residents. In contrast, downsizing options on one level are not readily available. Downsizing may mean a small unit with flights of stairs that are a challenge for old hips and knees, and poky doorways that won't accommodate a walking frame needed for stability.
Using the empty rooms
Many assume that older people are living alone in big, empty houses that could be better used by young families. After all, 3 in 4 of the 75+ bracket still live in a large house with 3 or more bedrooms.
But the survey showed all these rooms are in use, although not all as bedrooms. Older home owners report using spare bedrooms as guest bedrooms for family, home offices, and storage rooms.
So although younglings may say their homes are too big for them, 90% of older home owners are satisfied their home is appropriate for their needs.
Retirement income
Home owners relying on the Age Pension could live at a modest retirement living standard for the rest of their lives by drawing on their home equity, without ever going into debt – but most choose not to. There is a stigma attached, with older people reluctant to go into debt, especially after having paid off a substantial mortgage.
What's more, there are few home equity loan providers, due to the small market size and the high risk of damage to their reputation if a loan to the elderly was not handled with the utmost care.
Cost benefits to the government
The report showed that the government's policy of helping older Australians to remain in their homes has proven to be more cost-effective and sustainable than other housing solutions.
The government has been increasing the home care services it subsidises and reducing the number of new places made available in residential aged care homes. Around 800,000 older Australians now receive some form of home care, giving them flexibility and choice when dealing with their care needs.
Subsidising home care is far cheaper for the government than residential aged care or other age-specific housing options.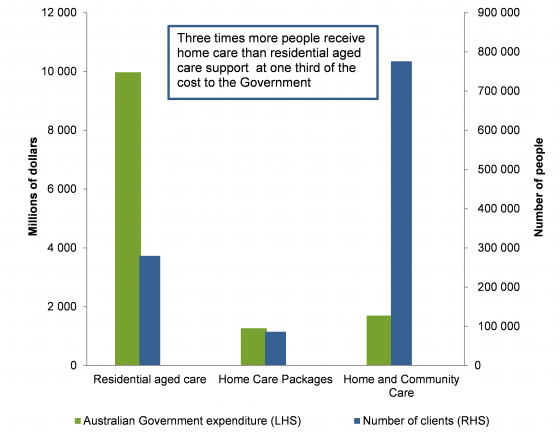 Figure 2: Aged care clients and the cost to the government. Source: SCRGSP, 2015.
Why we often choose to move
Older people often move out of their own home in spite of wanting to stay, because of health, family, and financial reasons. The following factors were identified in the report.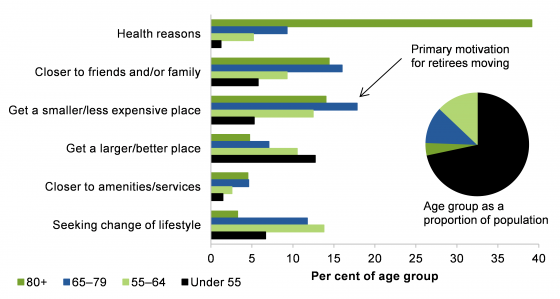 Figure 3: Top reasons people move home. Source: HILDA, 2002–2013, release 13.1.
The Commission identified that housing and care needs change as a person ages. Where do you or your loved ones sit on the scale below?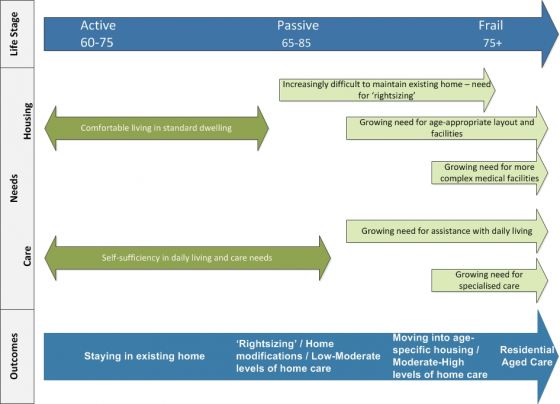 Figure 4: Housing and care needs change as a person ages. Source: Productivity Commission analysis.