Digital wallets aren't just for storing your bank cards, flights or event tickets anymore. Health insurance customers of Bupa, Medibank, nib and GU Health can now make a claim when they visit a health professional, simply by tapping their iPhone or Apple watch at the terminal.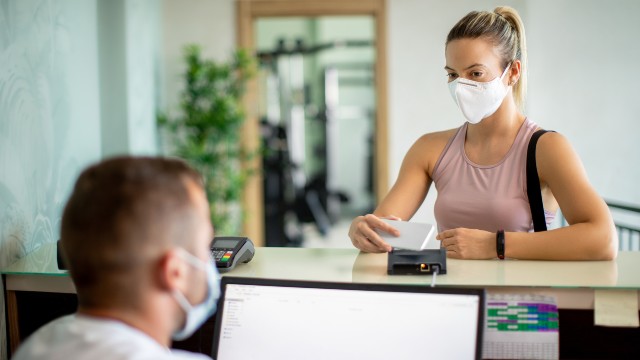 Apple has opened up its digital wallet to hold some Australian health insurers' digital membership cards. This means customers with these insurers can have their health claims processed instantly at any HICAPS terminal and pay the gap straight out of any digital bank cards stored in their wallet, too.
The digital health insurance cards are available to Bupa, Medibank, nib and GU Health customers right now, and HBF is set to launch this option in early August.
Eligible health insurance customers with Android devices have had access to digitised membership cards since March 2019, with the feature available to ahm, Bupa, Medibank and nib members.
It is expected the addition of digital membership cards to Apple wallets could help speed up the claims process for those customers, according to National Australia Bank (NAB). The major bank is the owner of health claiming and payment solution HICAPS – the terminals that you may be familiar with seeing when paying for a physio visit, for example.
"Claims made using this method help reduce time spent on manual processing for practitioners due to forgotten plastic cards, while putting money back in customers' bank accounts quicker," NAB Executive for Business Everyday Banking Tania Motton said.
Customers would also receive real-time notifications about their claim within their health fund's app, according to NAB.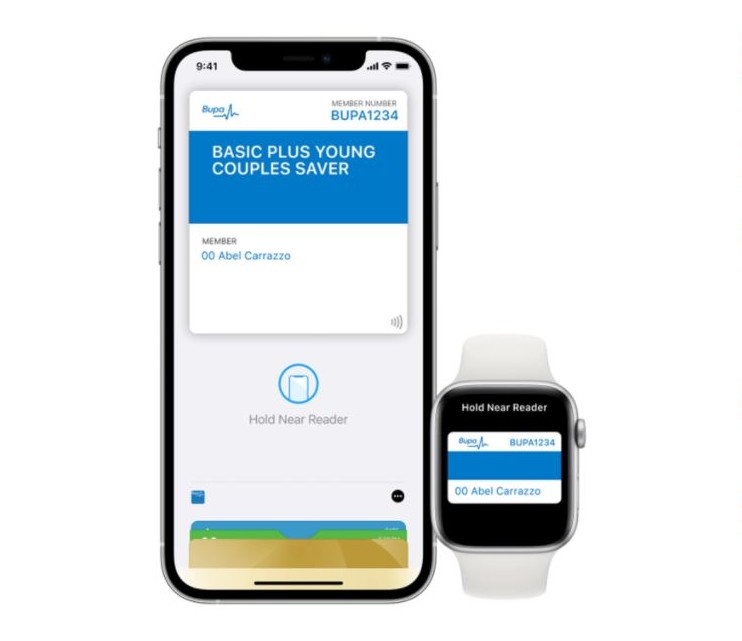 Will my health insurance claim details be secure?
Apple won't be receiving any information about a customer's health insurance claim due to a direct, encrypted connection between the customer's phone or watch and the HICAPS terminal.
According to NAB, a customer identifier number is encrypted during transmission to the terminal and is then only decrypted by HICAPS, not Apple, and passed on to the customer's health insurer.
Are physical health membership cards still available?
Reducing plastic has been highlighted as a benefit of the move, with Bupa announcing new customers could choose to opt out of receiving a physical card altogether in favour of taking up the digital option, while adding that existing customers could upgrade to a digital card using the insurer's mobile app. New customers could still opt for a physical card during the sign-up process if preferred.
Bupa said it was pleased to be reducing the amount of paper and plastic traditionally used in the health insurance claiming process.
---
Thanks for visiting Canstar, Australia's biggest financial comparison site*
---
---