Do you regularly fly with Etihad or partnering airlines such as Virgin Australia? If so, you might be curious to find out about Etihad's frequent flyer program, what it offers and whether loyalty programs generally are worth it for consumers.
What is Etihad Guest?
Etihad's frequent flyer rewards program is called Etihad Guest. It allows members to earn Etihad Guest Miles, which can then be used to pay for flights, upgrades, hotels and a variety of products from the Etihad Reward Shop. Etihad Guest is free to join and, at the time of writing, the airline is offering new members 500 bonus miles on their first flight.
The program has Bronze, Silver, Gold and Platinum tiers. Which tier you're in determines which Etihad Guest benefits you an access, such as lounge access, baggage allowance and mile earn rates. For example, on Etihad flights, Silver Tier members receive 25% bonus miles, Gold Tier members get 50% bonus miles, and Platinum Tier members receive 75% bonus miles.
When you join the program you are automatically put into the Bronze Tier. To move up in tiers, you must earn a certain number of Tier Miles or Tier Segments, which you can earn by flying. For example, you need have 25,000 Tier Miles or 20 Tier Segments to reach the Silver Tier.
Etihad Guest also has Family Memberships, so you can pool your miles with family members and potentially build up your miles faster. You can have up to nine people as part of a Family Membership and this can include members of your extended family.
How to earn Etihad Guest Miles
Flights
You can earn Etihad Guest Miles when you fly with Etihad and its airline partners. For Aussies, it's worth noting that Etihad is partnered with Virgin Australia. Other well-known partners include Air New Zealand and American Airlines.
You can use Etihad's Miles Calculator to see how many miles you can earn on flights. Rates will different depending on whether you're flying one way or return, where you are flying to and from, what class you choose (for example, Economy, Business or First class), your Etihad Guest Tier and the fare class (for example, if you purchased the flight at a discount).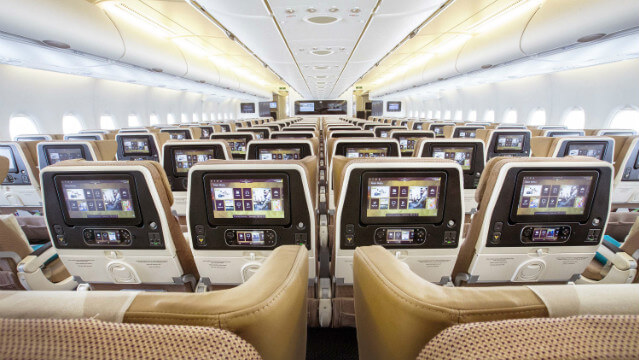 Credit cards
Etihad Guest does not currently offer any branded frequent flyer credit cards in Australia. However, it does have a 'points transfer' option, which allows members to transfer points from another loyalty program into Etihad Guest Miles.
For Australians, Etihad Guest has partnerships with the American Express Membership Rewards and Citibank Rewards (Citi Prestige cards only) programs. This effectively means you could use an eligible Amex or Citibank credit card to earn Etihad Guest Miles.
The following points transfer rates currently apply:
2 Amex Membership Rewards Points = 1 Etihad Guest Mile
3 Citi Rewards Points = 1 Etihad Guest Mile
If you're considering a frequent flyer credit card, you might first want to compare your options. To help you understand whether a frequent flyer credit card is likely to offer you good value, Canstar's Credit Card Star Ratings take into account a card's Net Reward Return – that is, the dollar value of the rewards on offer while taking into account the annual fee, interest and any complimentary extras. Bear in mind that frequent flyer credit cards tend to have higher interest rates compared to other cards, so it's important to repay your balance in full each month so you're not charged a large amount of interest.
Also be wary of getting a credit card solely to take advantage of frequent flyer points. It's important to consider whether a credit card as whole is a good fit for your financial situation before applying.
Hotels and car rentals
You can also earn Etihad Guest Miles by booking with partner holiday and car rental companies. For example, when you book accommodation with Booking.com, you can earn between three and six Etihad Guest Miles for every $1 spent. Other partners include TripAdvisor, Marriott Bonvoy, Avis and Budget.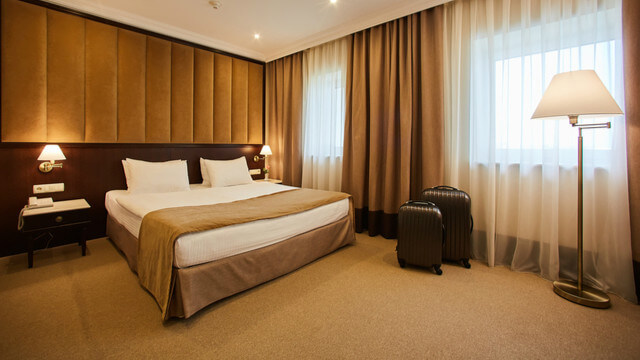 Retail partners
Members can also earn miles by shopping with Etihad Guest's retail and leisure partners. However, in many cases, you can only earn miles at participating stores in the United Arab Emirates.
How to buy Etihad Guest Miles
If you need to top up your miles to qualify for a flight or are looking to get a better deal on a Business class flight, you might consider buying Etihad Guest Miles. Through the Etihad Guest website you can currently buy up to 100,000 miles per year, up to 60,000 miles per transaction. This currently comes at a cost of 2 US cents per mile. However, it's worth keeping an eye out for promotional discounts. For example, at the time of writing, Etihad is offering a 10% discount when you buy between 6,000 and 20,000 miles.
How to use Etihad Guest Miles
You can spend your miles on Etihad flights as well as flights with partner airlines such as Virgin Australia. For example, at the time of writing, Etiohad says you could redeem a Business class flight from Brisbane to Sydney with Virgin Australia for 13,800 miles and from Brisbane to Los Angeles for 120,000 miles. You can also use your miles for upgrades on Etihad flights. However, you can't use them for upgrades on partner airline flights.
According to point hacking site Point Hacks, some of the best-value ways to redeem your miles in Australia are through Etihad Business and First Class flights to Abu Dhabi and beyond. For Virgin flights, it says the best-value will be booking a Business Class flight within Australia and to New Zealand.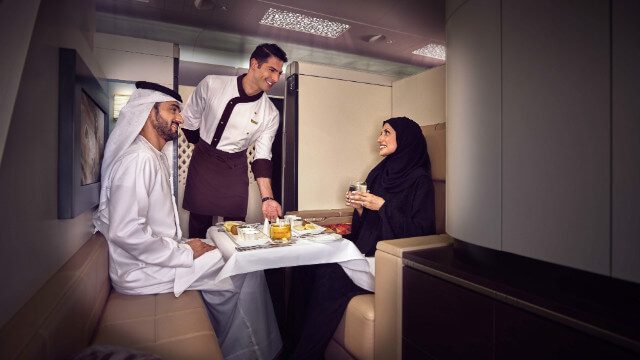 Members can also redeem miles on holidays, hotels, car rentals and products in the Etihad Guest Reward Shop. The Reward Shop sells a range of products including electronics, jewelry and kitchen appliances. Before spending your hard-earned miles, do weigh up whether these products are the best value for money/miles. For example, the Reward Shop currently sells Apple AirPods and a charging case for 31,800 miles. If you were to buy Guest Miles at 2 US cents a pop, that's $636 USD. This is over double the current retail price ($249 AUD) of AirPods according to the Apple website.
What to look out for in a frequent flyer program
There are a few factors worth considering when picking out a frequent flyer program including:
Membership fee – membership of some frequent flyer programs is free of charge (such as Etihad Guest) whereas others will charge a joining fee. For example, Qantas charges a $99.50 fee for joining the program at the time of writing. However, there are sometimes promo codes available that will allow you to join frequent flyer programs for free.
Partner airlines – most programs will allow you to earn points when you fly with a variety of partner airlines. For example, Etihad Guest allows you to earn and redeem points with more than 20 airlines such as Air New Zealand, American Airlines and Virgin Australia.
Other program partners – programs also typically partner with hotel companies, car rentals, retail companies and more. For example, you can currently earn Qantas Points via the Woolworths Rewards program and Velocity Points through the Coles flybuys program. When choosing a program, consider where you usually shop and whether you could use this to your advantage.
Points expiry – don't forget that points may have an expiry date. At the time of writing, Etihad Guest Miles have 'hard' expiry dates, meaning points expire after a set period of time regardless of your activity. However, Etihad has recently announced that it will change its miles to a have 'soft' expiry dates. This means they won't expire as long as you make an "eligible transaction".
It's also worth being aware of the potential data and other concerns thta have association with frequent flyer programs. Some of there were recently highlighted by consumer watchdog, the ACCC, after it released its final report on customer loyalty schemes. Among other issues, the ACCC noted that loyalty schemes such as frequent flyer programs could be used to 'profile' customers and their purchasing behaviour. Information could then be sold to third parties.
The ACCC called for a raft of changes to how these programs work and are regulated, such as improving consumer communication and tightening privacy laws.
Main image source: Etihad