Sometimes the silly season can seem more of a chore than a pleasure, especially if you have to brace to hit the shops last minute. We have a few ideas that could potentially save you serious time and money by shopping online this Christmas.
Lying in bed with a cup of tea and some chocolate while browsing the web for the perfect gift could sound a lot less stressful than racing through a packed shopping centre. If you want a way to shop that could save yourself from added stress during the busiest retail season of the year, it could be worth considering getting online.
Now, it's understandable if the thought of online shopping makes you feel a little cautious – you might be worried about missing out on exclusive in-store sales or having a present arrive 10 days too late. To make the process a little easier, we've rounded up some of the handiest tools and hacks that could get you through this festive season with more cash left in your wallet and less stress on your mind.
10 ways to save money shopping online this Christmas
1. Adult like a boss with our budget planner
Before you get too excited about splurging your money on Christmas gifts, it's probably a good idea to create a budget (and stick to it). There's not much sense in spending all your hard-earned savings or racking up credit card debt you can't afford on presents.
Canstar has a Budget Planner Calculator that takes into account everything from income to living expenses to transport costs. This way you'll be able to see a blueprint of your yearly cash flow and know exactly how much you have to spare on presents, holidays and festive food.
If you're struggling to come up with Christmas cash, our tips on how to earn extra money and save more money by the holidays might come in handy.
2. Check your emails for sweet deals
No doubt you have an email inbox that is full to the brim with junk mail, spam, but also a good handful of newsletters and coupon sites you've signed up for over the years that could have some great bargains for subscribers in the lead up to Christmas.
If you're worried about sorting through thousands of emails, the email cleanup service Unroll.Me could help declutter your inbox by allowing you to easily unsubscribe from emails you don't want, and then create a roundup of your favourite emails into one list that you can easily access. You could also create an email account purely for shopping promotions, separate from your regular email.
3. Get coupon, cashback & rewards savvy
Once you get to the checkout and are ready to submit your order, pause for one moment because you may be able to shave a little extra off the purchase price, even if it's already on sale. There are various websites that compile the best online coupon and promotion codes, such as Retailmenot.com, Coupons.com, Ozbargain and Groupon.com.
There are also cash-back websites, such as Cashback and ShopBack, that pay shoppers a percentage of the money they earn from retailers when a customer makes a purchase at the retailer via the cash-back site. That's right – you could actually earn money to shop.
And then there's your more traditional reward schemes and loyalty programs such as Flybuys or even your rewards credit card. It could be worthwhile checking your points balance and seeing if that could go towards a bit of Christmas spending relief.
4. Sweeten your festive season with the Honey Chrome extension
Bargain shoppers who want a little extra time up their sleeve may want to consider getting this chrome extension downloaded ASAP in time for Christmas. You no longer need to trawl the web yourself for coupon codes, discounts and sales – Honey does it automatically.
Simply click on the Honey button in Google Chrome when shopping at supported online stores and see coupons pop up to find the best price for an item. You can shop with some of your favourite brands including Sephora, Expedia, adidas, eBay and Amazon.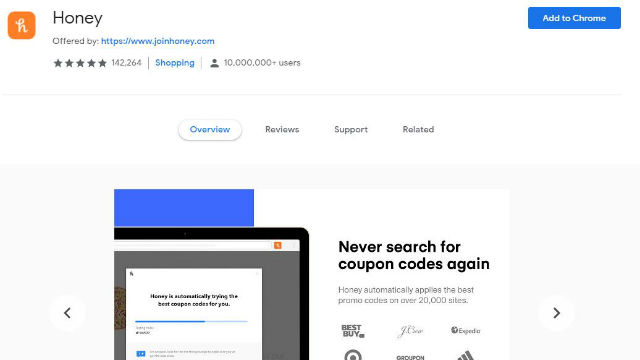 5. Snag a deal with Price Hipster
Here is another cheeky money-saving tip. If you love a good price comparison, you might like Price Hipster. It's basically a large search engine where retail shoppers enter specifications like store name and price range and then see hundreds of results pop up showing the current price of products compared to what they were previously selling for.
If you're seriously addicted to finding a great bargain, you can even sign up for email price alerts and daily deals during the lead up to Christmas.
6. Browse apps for holiday inspiration
Having the money to buy presents is all well and good, but one of the main problems is often trying to brainstorm cool present ideas for people who seem virtually impossible to buy for. What should we get Dad other than socks, and what is the perfect gift for your partner? There are some apps that could give you serious inspo for the perfect gift this Christmas (that doesn't squeeze the budget).
If you are after something a little personalised, then Etsy might be a good option for you, with countless handmade, vintage and unique products available.
Then, of course, there's Pinterest. Not only can you basically design your life with everything from clothes to candlesticks, it's also a great place to gather inspiration for awesome present ideas. Plus, with so many crafty and handmade ideas, you are bound to impress your Christmas guests this season.
7. Play the waiting game
Let the bargains come to you by leaving your items in the shopping cart or wish list overnight. This little trick might see a discount or shopping incentive pop up in your email inbox from crafty marketers to encourage you to complete your sale.
If not, then you've gained a little extra time to browse around for a better deal.
8. Do your own price check on presents
Before making a purchase, do some background research in case there is a better price out there for the same item.
There are some pretty handy tools that can help you compare by pulling prices for the same item from different retailers, including the PriceBlink browser add-on and the Google Shopping tab in your search bar.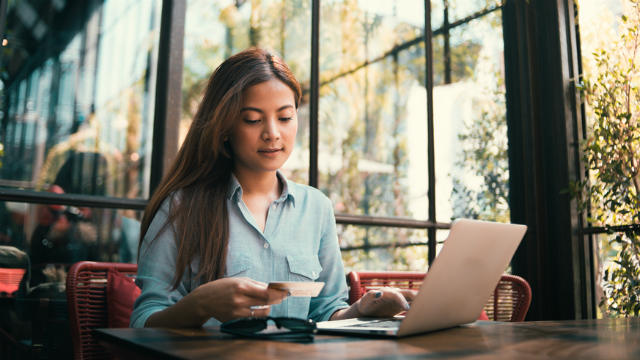 9. Block out your calendar for big sales
Just in time for Christmas, there are often Click Frenzy, Black Friday and Cyber Monday sales in the lead up to the holidays. These are huge online sales that see many retailers across Australia slash their prices for a limited sale period.
Black Friday sales officially kick off on Friday, 29 November 2019 in Australia, but retailers may start their discount offers earlier or extend them into the following week. These sales will often appear online and in-store. Some brands you can expect to see deals from include Myer, Target, Kmart, Amazon, eBay and more.
And if one end-of-year sales event wasn't enough, then hold on for Cyber Monday on Monday, 2 December 2019 which will see even more sales online.
10. Check out online classifieds for a cheaper price
There are some great deals to be found on used and even brand new items up for sale on platforms such as Facebook Marketplace, Gumtree and eBay.
With the minimalist movement becoming more and more common, people are trying to get rid of unwanted items for a fair price. What is one person's junk on Gumtree might just be another's treasure. You might also find some gift gems at your local vintage shop or Vinnies.
And if you're looking to make a little extra cash before Christmas rolls around, you could pop some of your unwanted items up for sale.
6 Easy Ways to Help Save Money for Christmas
Cover Image Source: AnnaTamila (Shutterstock)