Would you spend $720 dollars to buy 24 seedlings? Australian shoppers appear willing to do just that, in their efforts to score the complete Woolworths' Discovery Garden collectables range. Collecting the kits might be fun, but has the promotion been good value? With just days left to go before the promo ends, we take a look.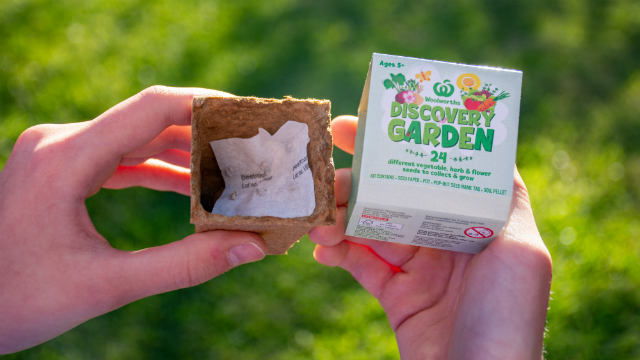 Woolworths' latest collectable promotion – Discovery Garden – sees shoppers receive one of 24 different seedling kits for every $30 they spend on groceries in store or online.
The promotion, which ends on 22 October, seems to have been a winner for Woolworths – so popular that some stores were running short on the seedling packs. A Woolworths spokesperson told 7news last week that "there is a small percentage of stores which have temporarily run out of stock", but the grocery chain was "working hard" to send out more kits.
This is despite the fact that shoppers are actually paying 10 times what similar seedling kits could be purchased outright for at hardware chain Bunnings (see below for comparison). In fact, the promotion is running at the same time some grocery items are increasing in price – the first time this has happened since January last year. The latest UBS Grocery Price Tracker shows that inflation is hitting fresh produce at Woolworths, with prices rising for those products. On the other hand, dry goods (such as kitchen staples like flour and sugar) are actually getting cheaper.
The tracker found that Woolworths' fresh produce prices had gone up by 1.8% in September – the same time the supermarket was running a "bonus kit" Discovery Garden promotion for shoppers who spent $15 or more on fresh fruit and vegetables.
Canstar money expert Effie Zahos (pictured) said promotions such as Discovery Garden were a piece of "marketing genius" designed to entice consumers to change their shopping habits – to choose Woolworths over other stores and to spend more once there.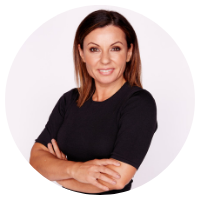 "Collectable campaigns have been an effective way to get people into the store and get them to spend up to that $30 increment which will score them another seedling kit," Ms Zahos said.
"Kids love collectables, so if supermarkets can come up with a concept that pulls kids into a store, they know the dollars will follow.
"The grocery market is valued at over $100 billion and with new contenders like Germany's Kaufland coming onto the scene it's all about securing customers without impacting margins."
Ms Zahos said "there is no such thing as a free lunch" when it comes to buying anything, and that includes groceries.
"It's quite amazing how everyday items like seeds can turn into collectables," she said.
"Retailers are aware of the psychology behind collecting and consumers, unwittingly, may be spending more because of it."
She said there were four common red flags that the campaign could be working against you:
You're 'rounding-up' a grocery shop – spending a bit more than you otherwise would in order to score a free seedling.
Your children are telling you where and when to buy groceries.
You've got all 24 seedlings for the princely sum of at least $720 and you've spent that in record time.
Your kids like collecting the seedlings but don't like planting them.
How can consumers make themselves immune to "spend more" campaigns such as Discovery Garden?
Ms Zahos said there were three ways to help make yourself immune to "spend more" campaigns:
Remove the temptation from the equation and ask yourself would you buy the item(s) if there wasn't a special offer.
Put a value on the "temptation" and make sure you're not paying that in the form of higher prices. For example, if you have to spend $30 to receive a seedling kit, work out how much you may have saved if you shopped elsewhere
If the temptation is just too much and you really want the item, do some research to find out if you can buy it elsewhere for less than you have to spend as part of the promotion. This way you remove the item that's clouding your judgement and you can shop more freely.
How much would the entire Discovery Garden series cost if I bought the equivalent at Bunnings?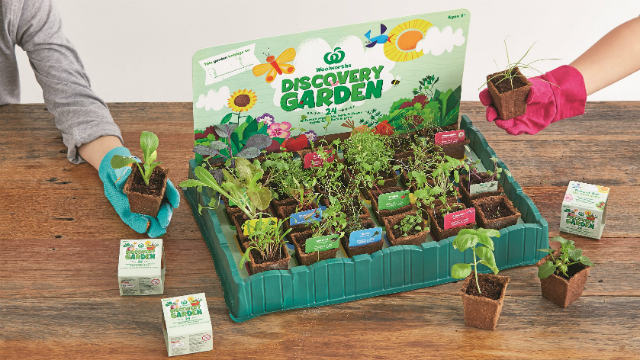 To get the entire 24-variety kit at Woolworths, you'd need to spend (without the bonus kits) at least $720. That's provided you don't receive any double-ups when you are given the kits. As you are not allowed to choose what kits you receive, there is a large chance that you could be given varieties that you already have collected, in which case you'd essentially have to buy more groceries to try and complete the range. To recreate a similar, 24-variety seedling garden by buying products at Bunnings, it could potentially cost about $70. You'd need:
2 x Mr Fothergill's Jiffy 8cm Round Peat Propagation Pots Pack: RRP $4 each
1 x Brunnings 9L Coir Power Coir Peat Brick: RRP $2.05
24 x packets of seeds, costing between $1.60 and $4.75 a pack (average that to about $2.50 a pack, although there are many more seeds in a packet than in the individual Discovery Garden kits) = $60
Grand total: About $70.05