It can become all too easy to fall into the habit of buying coffee and pricey lunches each day, driving when we could walk, and generally spending too much on things we don't need. And while it might be more convenient, it's definitely not cheap. In fact, as one Australian found out, just cutting out alcohol could save you thousands each year.
febfast is a fundraising campaign held every February where you pick something that would be challenging to give up, and you pledge to put it on 'pause' for the month. Common choices are alcohol, sugar, coffee and junk food. It doesn't just have to be food-related though – you can give up something like swearing, negative self-talk or even taking selfies.
The money raised goes towards supporting young people across Australia living with serious disadvantage and experiencing issues such as homelessness, abuse, neglect, mental health issues and addiction. As of 2019, febfast has raised over $9 million to fund youth workers for people aged 12-25 around the country.
It only has to be for February, but some participants feel so good about themselves they decide to extend the challenge, sometimes permanently. febfast veteran David Rice is one such person.
How one febfaster saves $5,000 a year by cutting out alcohol
To give you an idea of how beneficial febfasting can be, Canstar reached out to former accountant David Rice who has been participating in febfast since 2014 and gave up alcohol entirely two years ago.
We spoke with David about how febfast has changed his life for the better.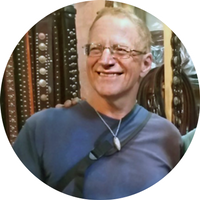 Q. Why did you decide to get involved in Febfast?
At first I did Dry July for a few months and enjoyed it, so a few years ago I started doing febfast and carried on the challenge for four months. I thought it was pretty easy actually! Two years ago I did it again and have carried on for the challenge for a year so far. I'm feeling fitter as I combined giving up alcohol with eating less and paying closer attention to my nutritional needs, and since then I've dropped from 82kg to 75kg.
Q. Did you find it challenging to give up alcohol?
At first, I found it difficult to get past the "reward beer" at the end of the afternoon. So, I replaced it with a cup of tea and a snack or a visit to the pool or gym, and soon found that the need had gone. After that, going without alcohol was a lot easier than I thought it would be.
Now I'm proud to say I'm a lot healthier, fitter and trimmer than most other 69 year olds.
Having now gone for two years without alcohol, and approaching my 70th birthday next month, all I keep saying to my wife is, "I'm amazed how easy it is!" I'm quite happy drinking soda water in a bar or restaurant with friends who are drinking, and I get no pressure from them to drink.
Q. Why did you decide to continue the fast after February?
I was feeling so good without alcohol that it was a simple choice. I actually feel no inclination to drink alcohol again.
Q. How much would you say you save per year?
I save around $100 per week, having previously spent that amount on packaged beer and wine at home plus drinks bought in pubs and restaurants. This works out to about $5,000 per year. I didn't previously spend 'like a drunken sailor' when I went out, but at pub and restaurant prices it sure starts to add up!
Q. What have you done with all that extra money?
I've put the money that I've saved into consolidated revenue to make our retirement more secure.
Q. What advice do you have for someone giving up alcohol?
You have to WANT to give up (or reduce) – without that, you won't do it. Saying "I would like to…" isn't enough.

It's helpful to identify the alcohol-triggers in your life, and develop a strategy to deal with them. For example, the snack and cup of tea in the late-afternoon.

Identify the benefits and measure your achievements. For example, fitness, weight loss, better sleep, ability to drive anywhere, anytime.
Other ways you can save with febfast
Besides giving up alcohol, there are other habits that can eat away at your budget more than you realise that could be worth 'pausing'. Here are some common ones:
Coffee
According to the 2018 Square Australian Coffee Report, the average price of a latte is $4.18 while a long black is $3.89. A coffee a day, every day for a year can add up to around $1,500 – and that's not even including your almond milk, soy milk, matchas and chais. If you cut out the daily caffeine or even invest in a coffee machine at home you can save hundreds of dollars over time.
If you do want to look at buying a coffee machine, then you can start with Canstar Blue.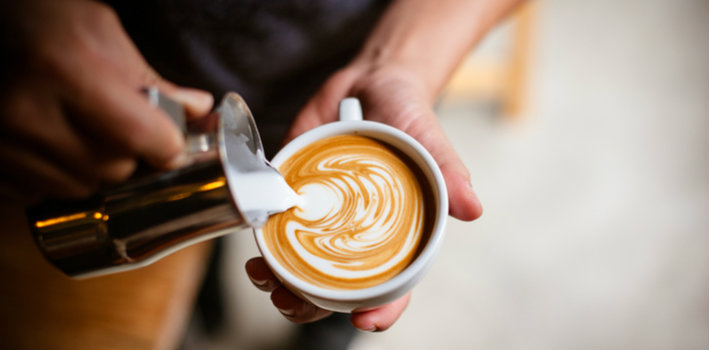 Homemade lunches
Let's say you go out for lunch every day and spend $10. That would add up to:
$50 a week
$200 a month
$2,400 a year
Workers fork out about $129 a month buying lunches, 2017 research from ING found. If you were to bring lunch in every day, nutritionist Amelia Phillips says you can save more than $1,000 a year.
Unnecessary spending
Australians owe $45 billion in credit card debt, according to ASIC's 2018 credit card lending report. So, why not think about cutting down on unnecessary credit card spending and balance transfer those debts.
ASIC's report also found that Australians could save about $621 million in interest a year if they switched to a lower rate credit card.
Canstar's febfast team
This month numerous members of the Canstar team are participating in febfast.
Although we're only halfway through, we've already noticed positive changes – physically, mentally and in our bank accounts!
Canstar's Group Executive People and Operations Lynne Cawley said Canstar joined febfast to further its corporate social responsibility efforts in a way that was highly meaningful to staff.
"febfast is an initiative each staff member can become involved in their own unique way, as they are able to choose how they'd like to 'fast'. Assisting young people is an area Canstar is passionate about, so we are delighted to be on board as a febfast supporter," said Lynne.
You can learn more why thousands of Australians have 'paused for a cause' here.