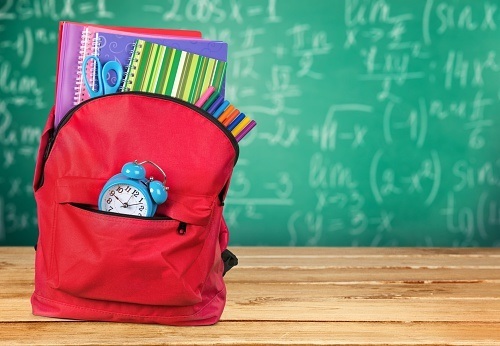 The back to school period is one of the biggest shopping seasons of the year, but that doesn't mean you need to spend every dollar you have, especially on items your kids might either lose or neglect. Here are some ways you can avoid breaking the bank throughout the school year.
Lay out a budget
The easiest way to regulate and minimise your school spending is to draw up a budget. It doesn't need to be a complete and unbreakable guide to your spending, but having it will definitely make it easier to control your back to school expenses.
Check what you've already got
Don't fork out for an $80 encyclopaedia without checking that you don't already have a copy in your bookshelf. The same goes for expensive scientific calculators and other bits and pieces of stationary, which may appear to make negligible savings by themselves, but which can add up to a respectable amount.



School costs soar
Don't bother going fancy
Let's say your child needs a binder, and there are two kinds at the store. One is plain, and the other one has their favourite singer or TV show plastered on the front. Chances are the plain one will be significantly cheaper. If you stick religiously to the items specified on the school booklist, you can potentially cut down on pestering and cost. To compromise, perhaps designate one or two items where your child can pick something special.
Stick to your guns
If your child doesn't need that new jacket/lunchbox/pencil-case, then don't buy it. Regardless of the size of the tantrum they throw, don?t buy anything you don't need to.
Be tech-savvy
A recent national survey by Officeworks found that parents expect to be out of pocket by around $620 per child just for their digital back-to-school needs. It's a significant amount of money, so make sure that you read the booklist carefully and buy exactly the specified software and hardware. Otherwise it could be an expensive mistake.
Don't be afraid of second hand
Brand new uniforms can cost a bomb but often schools have a second-hand clothing store that holds some great bargains.
Be aware of quality vs price
When shopping for items such as school shoes and sports and musical equipment, it's usually worth spending a little more for items that will last longer. Sometimes you do need to spend a little more upfront to save in the long run
With a little bit of thought and restraint, you can avoid your shopping becoming an exercise in how to waste money; and do an excellent job of preparing your child for the school year at the same time.