The concept of using technology to help save money is not new, with
Acorns
and ING's apps rounding each purchase you make to the nearest dollar and sending the spare change to your investment or savings account. But there's a new kid on the block putting their own spin on the concept to help consumers put their loose change to good use.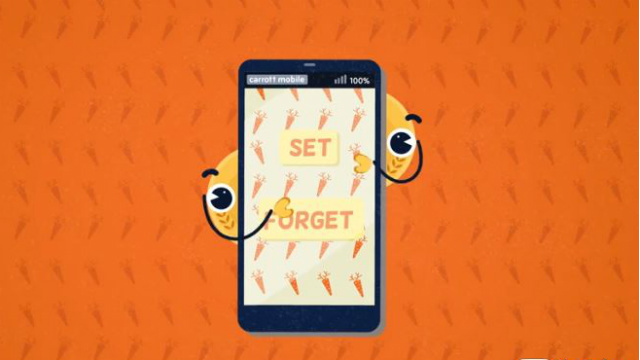 Source: www.carrottslc.com/au/
Sydney fintech start-up Carrott launched earlier this year in a bid to help millennials build their superannuation savings using "lazy cash". The app works by linking to your transaction account and monitoring your spending. It rounds up each purchase to the nearest dollar and once the 'loose change' reaches over $5 (or an amount decided on by you), it transfers the additional funds to your selected destination.
In November, the micro-savings app expanded its savings options to also include mortgages and FEE-HELP debt, allowing customers more choice in selecting where they would like their saved money to go. So in this sense, Carrott's aim is to give you clearer sight of your savings goals.
The app is free to download on android and Apple smartphones, but there is a fee – account maintenance is $1.50 per month plus a 3.98% charge per transaction. If you don't make any transactions in a month, you will not be charged.
In light of the rise of the "loose change" saving and investment technology in Australia, we sat down with Carrott's founder Christian Raftery to find out more about the startup and why he thinks the tech is popular among millennials.
Canstar's Q&A with Carrott Founder Christian Raftery
Why do you think apps for saving 'loose digital change' are so popular today?
I believe the increasing popularity of loose/spare change apps is because they are a micro saving/investment tool for the user, which works in the background and it's one less thing to think about. When done well, the user doesn't notice or miss the 'lazy cash' when it's debited and is pleasantly surprised by how much they save each month.
Furthermore, most banks haven't made micro saving or debt repayment a common feature of their retail banking offering; whether it be for debt reduction (loans and credit cards), savings, investment (shares and ETFs) and/or superannuation.
The Carrott difference is that we try to empower our users with choice. By this we mean, they select their existing super account (or loan) – we don't own or receive any commissions for the superannuation funds (or loan) that we support. Unlike a lot of other micro-investing apps, Carrott doesn't lock the users into an investment portfolio.
How big a difference can the Carrott app make to someone's savings/reducing debt?
Carrott is about using small money over time to build personal wealth, through increased savings or debt reduction. On average, our users are saving just over $50 a month (or projected $600 a year). But it's more than financial – it's about saving our users time and assisting in removing some of the stresses of budgeting each week/fortnight.
Why did you expand your offering to include FEE-HELP and mortgages?
In conversations with users (and testers) of Carrott, we found they were surprised how much they were saving each month. However, most users wanted to see a more meaningful benefit from their lazy cash round-ups. When we asked, most millennials were in the process of getting or had an existing mortgage. They suggested it would be more meaningful to them to see the payments go towards their mortgage. Interestingly, some users noted they were surprised how large their FEE-HELP debt was, which they found out because some banks now use this as part of the credit assessment for a mortgage. So now Carrott can help millennials at different life stages including FEE-HELP, mortgage and superannuation.
How has the uptake been so far and what do you see as potential areas for growth in the future?
Carrott continues to grow. Over the past two and half months, Carrott has had over 250 downloads. We expect this to grow to 750 by the end of January 2018. We are continuing to work on some interesting innovations for users to be released early next year, in consultation with some of our users and service providers.