With shoppers expected to spend more than $51 billion during Christmas, according to new figures released by Roy Morgan and the Australian Retailers Association (ARA), there's no doubt the end-of-year period can leave quite the hole in our wallets.
As consumer spending stalls and low wage growth persists, many households are reportedly thinking carefully about their Christmas budgets. However, with time still on your side it could be worth getting creative to bring in some extra cash flow and protect your pennies.
After all, welcoming the New Year with a smaller financial hangover sounds like something worth striving for.
Here we turn to the experts to tell us how.
1. Drive your income
"Ridesharing is such an accessible sideline in our 'car-owning democracy'. As with everything in the sharing economy, it's a business and not a hobby. If you go into it with a business-like approach, driving with Uber and the like can provide a financial lifeline at this most expensive time of year. Work out the GST on the gross fares (not just the amount you earn) and transfer that sum into a separate account each time you get paid. Ditto income tax.
Make it your mission to find out all the legitimate business costs. And last but not least, plan extra sleep time on the weekend. A 4am finish might be financially worthwhile, but you need to be fully refreshed before taking the wheel again." – David Rankin.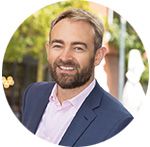 About David Rankin
After working as a bank manager, David followed his passion for teaching day-to-day money management skills by founding personal budgeting service Sort My Money.
2. Kick your car to the curb
"Have a car? Earn some extra money by not using it. Most people love the convenience of owning a car, but many people don't use them extensively. If your car sits in your driveway while you're at work then sign up for a car sharing service like Car Next Door. This allows other (vetted) people to use your car at times set by you, for which you then get paid. You can also use your car as a mobile billboard with companies like openads.com.au. If you use your car too much to share it, then rent out your garage to someone looking for a city car spot." – Heidi Farrelly.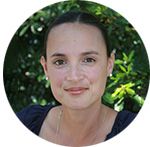 About Heidi Farrelly
Heidi's goal is to make people more aware of themselves, their finances and their world. You can sign up to receive her next book here.
3. Sell old phones – good call
"While you're giving Santa a strong hint you want the latest gadget for Christmas, why not make a few extra bucks by clearing your drawers and selling your old gadgets through one of the recycling services such as Cashaphone or Mobile Monster? You'll also get bonus warm fuzzies by doing the right thing by our planet." – Matt Hern.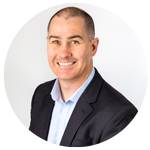 About Matt Hern
Matt Hern from The Money Guide is a certified financial planner who has been named one of Australia's Top 50 Financial Planners three times by The Australian Financial Review Smart Investor.
4. Make your point and make it count
"My tip in the lead up to Christmas is to scour your balances with loyalty programs, like Flybuys and Frequent Flyer Points, and use those to purchase gifts for family or friends. It's an often untapped resource because a lot of us tend to just build those points up and forget about them.
Many of these programs offer a range of products or services that can be purchased, as well as a variety of gift cards for department stores and other retailers. The one caveat is to get in fairly early to use those points, as shipping can sometimes be delayed the closer you get to Christmas." – Rebecca Hyam.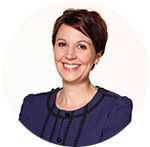 About Rebecca Hyam
Rebecca Hyam is an ABC Senior Business journalist who has worked as the Radio News network's finance reporter and has presented finance bulletins for News 24. 
5. Embrace your 'gig'antic potential
"Pick up a gig from one of the many gig marketplaces such as Airtasker, Freelancer or Fiverr. There's something for everyone in there like small data entry jobs or running large projects through to walking someone's dog." – Josh Callaghan.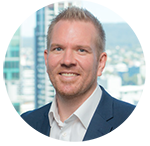 About Josh Callaghan
Josh Callaghan is Canstar's General Manager of Wealth with more than a decade of experience working in banking and finance. He is also the co-founder of FinTech Queensland. Follow him on twitter here.
6. It's the thought that counts
"A way to pocket extra money to get you through the Christmas period is to think hard about what the people in your life actually want for Christmas. Many of them would probably appreciate a thoughtful card, a homemade treat or even spending time with you instead of expensive gifts that often go to waste." – Vanessa Stoykov.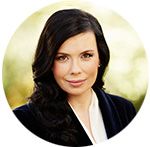 About Vanessa Stoykov
Vanessa is a finance industry thought leader, founder of No More Practice and Evolution Media Group, and creator of Channel Nine's The Investment Series. Visit www.vanessastoykov.com.au.   
7. Spring (or summer) clean
"Simply sell the things you no longer need! Recently my family raised $440 by selling everything from a balance bike that was only ridden once, to Xbox games and clothes our daughter had outgrown. I sold them using a local parent Facebook group and our Facebook local area's 'buy, swap and sell' page. It was so easy – I simply uploaded a photo of the item, gave it a price, and identified the suburb to pick it up from. Best of all I paid nothing to list any of the items. Not only did I raise some money to pay for Christmas but I also created some much-needed space for the next influx of Christmas presents!" – Shelley Marsh.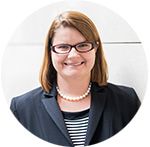 About Shelley Marsh
Shelley is a financial adviser who is passionate about helping people demystify their finances. Shelley has worked as a stock market analyst and now has her own financial planning practice Marsh Financial Advice.
8. Sharing prams and cots – it's child's play
"Families can earn money from items they have lying around the house – if you have a travel cot, compact pram or spare car seat, you can list it on Kindershare and earn money by renting it out to help travelling families. One family has made over $200 in the last 6 months from renting their Fly-Tot cushions, and another family has earned $340 from renting out their Yoyo pram."- Vanouhi Nazarian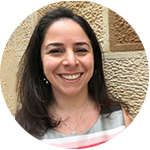 About Vanouhi Nazarian
Vanouhi Nazarian is the founder of Kindershare. Her love of travel with her own children inspired her to help make travel easier for all families. She is passionate about helping families earn extra money & avoid waste through the use of the sharing economy.
9. Cuddle cute pets for cash (we're not kidding)
"Sounds too good to be true, right? Yet real people can make hundreds of dollars a week with pet sitting websites like PetCloud. It's a national online platform that connects pet owners with pet carers in real homes – you can offer pet sitting, pet walking, grooming, training and even pet taxis. You can set your own rates, pick when you want to work and apply for jobs in your area." – Catherine Tucker.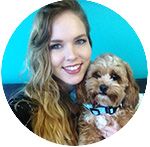 About Catherine Tucker 
Catherine is a 'pet-loving' community, event and marketing coordinator at PetCloud who is passionate about educating pet owners on how to best care for their pets.
10. Put your hand up for the test – and we don't mean the cricket
"Having used the services of friendly Aussies to test our app in the past, I can attest that being on the other side of the user-testing experience can be a simple and easy way to make money just by giving your genuine opinion. There are a number of intermediary services that can hook you up with companies looking for testers including Tester Work, Askable or TestMate. You can also set up an alert on Gumtree and watch the interest roll in. It won't be consistent work, but it can be well paid for the time you put in." – Michael Frigger.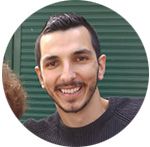 About Michael Frigger
Michael is an accountant turned marketer who works in and around personal finance daily. He is a digital marketing specialist at CashMaster, a personal finance and budgeting app.
11. Get a side hustle going
"Why not take an area you have a specialised interest in and turn it into dollars using an e-commerce site or classified like eBay or Gumtree? Use your smarts to find items on clearance racks, garage sales, factory outlets, discount stores or auctions and sell them online for a profit. There is even an app offered by eBay that allows you to check the going rate on an item to guarantee a profit on the re-sale.
The trick is to focus on something you enjoy or have knowledge in – that way it is an extension of your hobby and won't feel like work. You can start by decluttering your garage and basement, as many people have unused items that can be recycled and turned into immediate holiday dollars." – Matt Armstrong.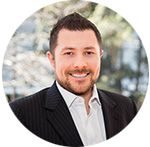 About Matt Armstrong
Matt is an award-winning financial planner and a principal of his own firm Complete Wealth.
12. More pay for your sleigh
"Take on extra hours at work to get overtime if your job allows it, or look for a casual job on the side to bring in some extra cash. It may not be the most glamorous option, but it's tried and tested, so you can be sure you won't fall short in covering your costs over Christmas. At this time of year retailers are looking for casual workers for the busy silly season, so do a walk around your local shops and ask if anyone's hiring.
I hear they're looking for Santas at this time of year (fancy that!), so if you've got the inclination this could be a way to make some dough and get into the Christmas spirit. Gift wrapping is another option (and my personal favourite) – you can earn $5 per gift and reap all the profits if you offer the service yourself in your local area." – Vanessa De Groot.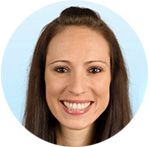 About Vanessa De Groot
Vanessa De Groot is a property and finance journalist with a passion and personal interest in both subjects. Vanessa now runs her own freelance business, De Groot Communications.