Bankwest is a provider of home loans, credit cards, bank accounts, personal loans, insurance, and financial advice.
"Making banking easier." (Bankwest)
Loan Options: What Bankwest home loans offer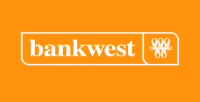 The inclusions below represent a selection of the features available with a standard Variable Rate home loan of $350,000 for an owner-occupier. CANSTAR is not making any suggestion or recommendation to you about this product. Please see our comparison tables for more details and information about products on offer from this provider and other providers listed on our database.
Compare Home Loans with CANSTAR 
Additional conditions may apply to different features. Please ensure that you read the product disclosure statement to determine all the current loan terms and conditions for the product you are considering.
Bankwest Standard Variable Home Loan Features
(Bankwest's standard variable home loan is the Complete Variable Home Loan also called the Mortgage Shredder.)
Redraw facility available.
Split loan facility available; unlimited splits allowed; no split loan application fee.
Mortgage is portable.
Repayments may be made weekly, fortnightly, or monthly.
Additional repayments allowed.
Lump sum repayments allowed.
Interest only repayments available for up to 5 years.
Minimum loan amount $20,000 – up to unlimited maximum loan amount.
Family guarantee option available.
About Bankwest
Bankwest was founded in 1895 by the state government to provide for farmers, under the name Agricultural Bank of Western Australia. Back then, WA was a wide and relatively empty expanse, so Bankwest staff would hit the road and travel for miles between farms, sleeping on the side of the road. In 2008, Bankwest joined the Commonwealth Bank Group.
Bankwest was responsible for a number of banking "firsts" in Australia – they launched blue light signature verification units, drive-through bank branches, WA's first after-hours cash dispenser (the pre-cursor to the ATM), and Australia's first bank to fully implement electronic data processing. They were also the first bank in WA to give women jobs as bank tellers.
Source: Bankwest
Bankwest demonstrate a strong level of commitment to supporting the Australian community. In 2013, they established the Bankwest Foundation to improve the well-being of WA communities and Australians around the country, providing grants of $1 million per year. So far Bankwest has provided Easy Grants to over 1,300 community groups.
Bankwest is proud to sponsor worthy causes such as Telethon fundraising for children, the West Australian Ballet, Teen Challenge WA, the Committee for Economic Development of Australia (ceda), and the West Coast Eagles Football Club. They also support the arts through the Bankwest Art Prize and the Bankwest Art Collection, among other initiatives. Bankwest also gives employees time to volunteering for the charitable causes they care about.
As for protecting the environment, Bankwest has done well. Parent company the Commonwealth Bank's 2015 sustainability report shows that Bankwest has reduced their emissions by far more than their targets (63% over 45% target for scope 1, 39% over 30% target for scope 2).
Compare Home Loans with CANSTAR 
CANSTAR provides an information service. It is not a credit provider, and in giving you information about credit products CANSTAR is not making any suggestion or recommendation to you about a particular credit product. 
If you decide to apply for a credit card you will deal directly with the financial institution, and not with CANSTAR. Rates and product information should be confirmed with the relevant financial institution. For more information, read our detailed disclosure, important notes, and additional information.
Read the Comparison Rate Warning when comparing interest rates on home loans.
Written by: TJ Ryan