Canstar catches up with Glenn Seri, CEO of Billsumo, to discuss how Billsumo is helping consumers stay on top of their bills.
Keeping up with bill payments and ensuring you have budgeted for these periodic financial annoyances can be a challenge for the best of planners, but for those who struggle to remain financially disciplined or organised, it can quickly become a financial nightmare. Late payment fees, bad credit history filings and electricity or water being cut off, are just some of the treats we all face if our bills are not paid.
Billsumo aims to provide a solution to these financial headaches, and they are currently working with a number of mutual banks to help their customers stay on top of their bill payments.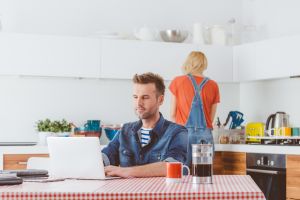 How does Billsumo work?
Billsumo has worked with a number of mutual banks to allow their customers to smooth their bill payments over their preferred time period of weekly, fortnightly or monthly. Billsumo does not directly offer their bill smoothing product to customers, instead forms agreements with financial institutions for them to offer this product to their customers.
Showing how Billsumo works is best illustrated with an example. Assume a consumer has a number of different bills that they need to pay, and these bills total to $24,000 annually. The customer can organise to set up with their financial institution to pay $2,000 per month (or smaller amounts for more frequent payments), and have these funds transferred to a separate bank account which can't be touched by the customer. The financial institution will organise for these payments to be made on the customer's behalf. The advantage of this is that it means one repayment per period is all that is required for the customer to have all their bills budgeted and paid for. And it makes it easier for them to track their expenses. As bills arrive in the mail, customers can simply ignore them!
Which banks or mutuals currently offer Billsumo's product?
At time of writing, there are three mutual banks that offer the Billsumo service to their customers. These are:
Queensland Credit Union
Credit Union of South Australia
Coastline Credit Union
Billsumo is looking to increase the number of financial institutions that will offer their service in the future.
New features on the horizon
Currently, customers are required to manually add their recurring bills when they want them added to their repayment schedule. In the future, Billsumo is looking to automate this feature by scanning the bank account transactions of customers and identifying and adding to their repayment schedule any recurring bills that are not currently included.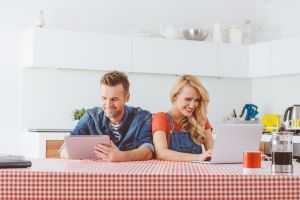 Billsumo questions answered?
We posed some questions for Glenn Seri, CEO of Billsumo below:

Q: Who do you see as your main competitors?
A: Our product is unique in the marketplace and as such, we do not have any direct competitors in the Australian market.
Q: Which consumer demographic is Billsumo targeted towards?
A: We do not target any one specific demographic. Anyone ranging from much disciplined savers to those who struggle to organise their personal expenses are able to benefit from the product. Disciplined savers value that their bill amounts are aggregated into one weekly, fortnightly or monthly repayment, making it easier for them to track their spending and expenses. Those who are not great at budgeting and paying their bills on time get benefit from using Billsumo, as it ensures that there are not late in paying their bills and incurring late payment fees, or worse, having their electricity cut off!
Q: Are there any costs to using Billsumo?
A: The costs are set by the financial institutions with which Billsumo has an agreement with. Most are charging $5 per month.
Q: What drove you to start Billsumo?
A: Billsumo was created because of a need from members of Mutual Banks to get real financial assistance from their banks to help with their budgeting of day to day bills.
Please note that Canstar is an information provider and in giving you product information Canstar is not making any suggestion or recommendation about a particular product. If you decide to apply for a product, you will deal directly with a financial institution, and not with Canstar. Costs and product information should be confirmed with the relevant financial institution. For more information, read our detailed disclosure, important notes and additional information.