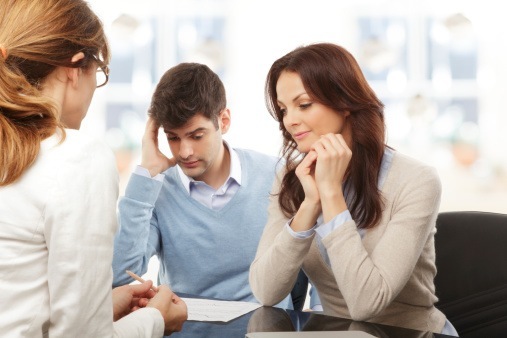 A recent question on my News Corp gen Y column was: What financial professionals do you need in your life?
It?s a good question, but sadly it appears that less than half the population trust and accept the advice of financial professionals. In May, ANZ released its fifth Survey of Adult Financial Literacy in Australia, with just 4% of respondents agreeing with the statement "I would trust a financial professional and accept what they recommend to me." This attitude is a real shame, because a good-quality financial professional can turn a good retirement or investment or savings plan into a really great plan. And the fact is of course that sometimes you just don?t know what you don?t know. Hopefully the financial professionals DO know and can advise you accordingly!


So in my opinion, some of the financial professionals you need are:
An accountant
Tax is one of those things that you can DIY, but staying on top of complex taxation legislation is something that only an accountant could enjoy. Unless your tax affairs are simple almost to the point of non-existent then chances are an account will be able to add value for you.
Rather worryingly, a recent Officeworks national survey found that Gen Y are most likely to miss out on unclaimed taxes with 59% of 18-24 year olds admitting to only claiming the maximum amount possible without receipts and 45% of 25-34 year olds. In comparison, the research found Aussies? tax time habits improve with age, as Gen X and Baby Boomers were far more inclined to lodge receipts and use tax agents to help maximise their returns.
Perhaps the older generations have more complex tax affairs – but perhaps, too, they?ve learnt by experience not to give more money to the tax office than they need to!
And of course if you run a business then it goes without saying that an account is an important professional partner.
Speaking of accountants, global accounting body CPA Australia announced earlier this month that it will soon be entering the financial advice sector, with the launch of CPA Australia Advice Pty Ltd, to be up and running next year. This leads me to the next financial professional you need…
A financial planner
Whether you want specific investment advice or simply an annual "health check" to make sure your goals are on track to be met, a well-chosen financial planner is for your finances what a personal trainer is for your fitness: someone to motivate, direct and monitor your progress.
A fairly hefty 37% of respondents to the ANZ survey said that thinking about money stresses them out. A great way to alleviate that stress is to feel in control. A good team of financial professionals can help you with that.
Other articles you might like
Four steps to being less $$ Stressed