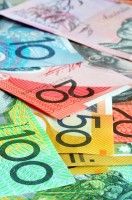 With promotional interest rates for online savings accounts up in lights at the moment, it′s understandable that some people may question whether term deposits are still the best savings option. The overriding factor favouring term deposits is the rate certainty they give you. Rates can go up or down at any time but a term deposit locks you in to your chosen rate for your chosen term.
PROS
Certainty of interest rate received, regardless of rates falling in meantime.
Savings locked away from spending temptation.
ONLINE SAVINGS ACCOUNT
Can sometimes offer higher interest rates.
Money available for use at any time.
No minimum deposit amount required
No need to go to branch, can manage account entirely online.
Interest Compounds
CONS
TERM DEPOSITS
Savings locked in at lower rate, should interest rates go up.
Penalty applies if emergency access to money is needed.
Minimum deposit required – $1,000 – $10,000.
Simple Interest
ONLINE SAVINGS ACCOUNT
Uncertainty about the rate in the future.
Easy access can mean money is spent not saved.