This article was originally published by Justine Davies on May 6, 2015.
Australia's largest super fund for the legal community, legalsuper, talks investment managers with Canstar.
In 2015, legalsuper confirmed changes to its investment manager line-up. The changes were reported as the culmination of a twelve month review across the major asset classes conducted with the assistance of legalsuper's asset consultant, Towers Watson.
While super fund members will commonly focus on the returns and fees attached to their fund, investment manager changes are a fascinating but often overlooked issue. Canstar caught up with legalsuper's Chief Executive Andrew Proebstl to discuss how often – and how – the review process of investment managers is conducted.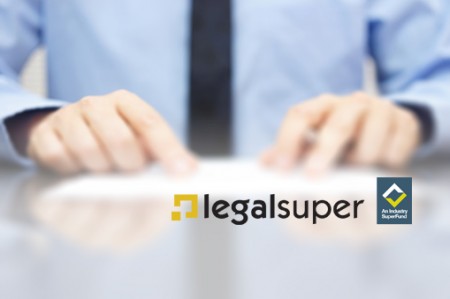 What is an Investment Manager?
An investment manager is usually a person or organisation that makes investments on behalf of their client and manages the client's investment portfolio. Some types of investment managers include certified financial planners, financial advisers and portfolio managers.
It's a good idea for investors to consider the type of investment manager they might need. If you are considering choosing a new financial adviser or reviewing your current one, have a look at the four things to address with your adviser.
Canstar Q&A with Andrew Proebstl – Chief Executive at legalsuper
Q: How often are investment manager reviews typically conducted?
A: Investment manager performance is reviewed at each meeting of the Investment Committee. Comprehensive asset class reviews are scheduled through the year and undertaken by our Investment Committee. The review that led to the current changes in investment managers was associated with our change in asset consultant (from JANA to Towers Watson) and a focus on refining legalsuper's investment arrangements to be better positioned for continued strong investment performance over the longer term.
Q: Can you provide some insight into how a review of investment manager performance is conducted?
A: The current review that has resulted in changes to legalsuper's investment arrangements included a review of the following elements:
investment beliefs
investment options (including risk and return objectives and strategic asset allocation)
asset class strategy
existing investment manager line-up
alternative investment managers
When considering performance, primary emphasis was placed on long-term rather than short-term performance.
Our Investment Committee has determined a peer group of other super funds that it regularly benchmarks legalsuper's performance against. One issue that the Investment Committee is mindful of is to ensure that comparisons need to be on an apples for apples basis. Often industry surveys categorise investment options as 'comparable' notwithstanding that the asset allocation of individual fund investment options can vary widely. For this reason the Investment Committee also considers how legalsuper is performing against comparable benchmarks.
Perhaps, the most important way to evaluate investment performance is whether legalsuper is delivering on the return objectives it has set for its investment options. After all, this is what is disclosed to our members. legalsuper's MySuper balanced investment option's return was top quartile for the nine months ended 31 March 2015, ranking 23rd percentile in the SuperRatings' survey. Over three years, it was also top quartile, ranking 20th percentile.
Q: Legal Super offers 12 investment options: how have these choices evolved over time? And are there any other potential asset classes on the longer-term horizon for inclusion?
A: legalsuper has evolved its investment option menu over time in response to feedback from its members. With a blend of 7 'pre-mixed' diversified investment options, 4 single sector investment options and the direct investment option, legalsuper offers a significantly level of flexibility, choice and control to its members over how they are invested.
Our members are highly engaged. This is evident with more than half of legalsuper's total assets invested outside our default investment option (MySuper balanced investment option).
There are no plans at the current time to further increase the number of investment options that legalsuper offers, however, two possible new investment options could be property and fixed interest investment options. Whether new investment options are added will be tested with member research.
Q: Has the Direct Investment Option proven popular with your members?
A: The direct investment option is viewed favourably by all members even if they don't actually invest in it. Members perceive legalsuper as a progressive fund because it offers the direct investment option. It affirms that legalsuper has an enhanced investment option offering. legalsuper's direct investment option gives its members the capacity to structure a portfolio of S&P/ASX300 securities, listed investment companies, exchanged traded funds and term deposits.
In addition to those members that do invest in the direct investment option there is a positive 'retention' impact for members who do not invest in the direct investment option. In other words, you can't evaluate the success of the direct investment option solely based on money invested. We continue to refine the securities available on the direct investment option. Recently, we increased the number of term deposit providers that members can access on the direct investment option.
Another change has been to facilitate the in-specie transfer of member investments in the direct investment option from accumulation to pension phase. In the current financial year, total assets invested in the direct investment option has increased 50%.