Two of Queensland's biggest
super funds
are considering joining forces, which could mean lower fees for members.
QSuper and Sunsuper confirmed on Monday they were in preliminary, non-binding talks about a possible merger that they say may be better for members.
The merger could see the new entity surpass the country's largest fund, AustralianSuper, which has $170 billion in funds under management. QSuper said it has more than $113 billion in funds under management, while Sunsuper has $69 billion.
Canstar finance expert Effie Zahos said there could be pros and cons in becoming the "Goliath of super funds".
"With economies of scale one would expect substantial cost savings, but how these would be passed onto consumers is more a case of wait and see," she said.
"Members may see lower administrative fees, an improvement in product features or services or maybe a reduction in their insurance costs as there would be a greater pool of members for spreading the insurance risk."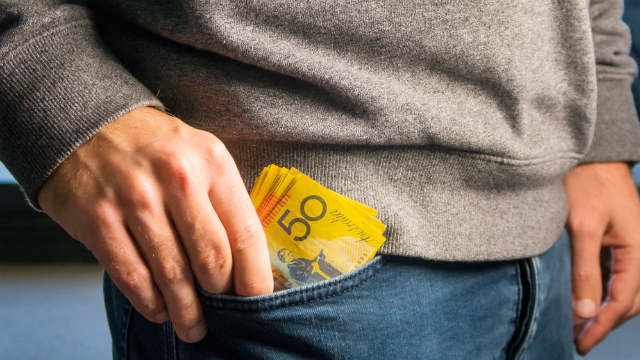 On the investment side, Ms Zahos said it could be expected that as size increases, so would the combined fund's investment power.
"The sheer size of the money that these funds control means that they will become financial institutions themselves, buying companies outright rather than investing in them through shares," she said.
"That's an enormous amount of power that can influence markets."
Ms Zahos said while there is no clear correlation between investment performance and super fund size, both QSuper and Sunsuper were large, high-performing funds.
According to QSuper, it's balanced investment option has returned 8.71% per year to members over the past 10 years to October 31, 2019, while Sunsuper's similar investment option has reportedly returned 8.51% over the same period.
The potential merger is part of an emerging trend in the industry after the Australian Prudential Regulation Authority (APRA) called on super funds to reduce complexity by merging.
The regulator was given stronger powers to take action against the trustees of underperforming funds in April, following recommendations made in the banking royal commission.
QSuper Chair Karl Morris and Sunsuper Chair Andrew Fraser said in a joint statement that there is an "absolute responsibility" for trustees to consider how to best serve their members' interests.
"Whether a partnership between our two funds could be better for both QSuper and Sunsuper members is an appropriate enquiry," the pair said.
"In the meantime, both Sunsuper and QSuper members may be assured they will be kept informed of any material decisions."
Sunsuper already merged with AustSafe Super in March this year, and with Kinetic Super in 2018, which former Sunsuper CEO Scott Hartley said "included administration fee and tax benefit savings for Kinetic members".
Image source: hxdbzxy (Shutterstock)